Built Ford Tough
Pete Alonso flipped his car three times on Sunday, say he's lucky to be alive, is already back at practice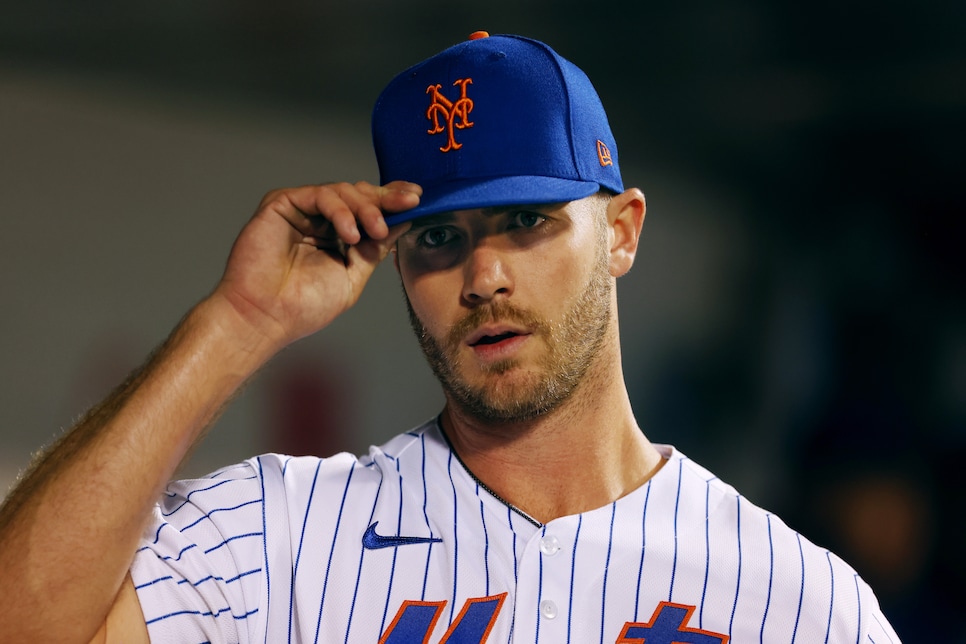 The history books say nothing about Citi Field being built on an Indian burial ground. A toxic landfill? Sure, but nothing that would suggest a curse from beyond the grave. And yet time and again, the Mets—no matter how rich their owner or how loaded their roster—seem to bump up against the same bad juju. Jeurys Familia's blown save in Game 1 of the 2015 World Series. David Wright's back. Bobby Bonilla's deal. So on and so forth, over and over again. You might not believe it, but the hex is real and on Sunday, less than three days after baseball made its triumphant return from lockout, it nearly struck again.
OK, so first things first, we are grateful and glad that Pete Alonso is OK. He's one of the bright young stars in Major League Baseball. He set the rookie home run record in 2019 and turned the Home Run Derby into his personal wiffle ball exhibition last year. He's also generally a likable guy. To lose him for the season (or worse) days after we finally got a season would have a big blow for not just for the Mets, but the sport. That's the serious stuff, and make no mistake, we take it seriously.
It is also, however, extremely freaking Mets.
This team is expected to contend for at least a pennant this year, and by owner Steve Cohen's own admission, they are poised to blow through the new penthouse tier of the MLB's Competitive Balance Tax (AKA the "luxury tax") in doing so. Then the whole thing nearly came flipping off the rails on day two thanks to Florida drivers. If you wrote that story for Hollywood, they'd tell you it was too on-the-nose.
Thankfully, however, Alonso is Built Ford Tough and was already back out there on Monday, not taking a single blade of grass for granted. Is there a huge new-lease-on-life season coming for Alonso in 2022? You wouldn't bet against it … even if it is the Mets.