Media
Pebble Beach's Sunday TV ratings soar, proving Jordan Spieth is still a top draw on the PGA Tour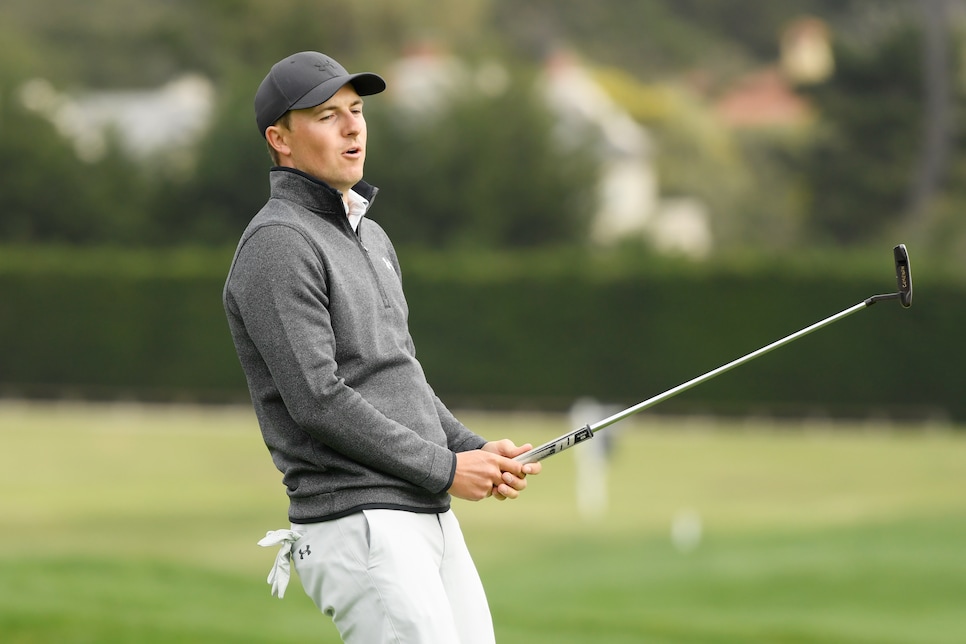 The debate over whether Jordan Spieth is "BACK!" or not rages on, but the three-time major champ never left when it comes to being one of the top draws on the PGA Tour.
After a disastrous start to the 2020-21 season that dropped Spieth to 92nd in the World Ranking and extended his winless drought to more than 3½ years, the 27-year-old has turned things around the past two weeks with back-to-back top-five finishes in Phoenix and Pebble Beach. Sure, he was disappointed to not convert having at least a share of the 54-hole lead at both, but there were plenty of positives to take away. And his presence was clearly felt as evidenced by Sunday's ratings.
According to CBS Sports PR, an average of 4.193 million viewers tuned in during the final round of the AT&T Pebble Beach Pro-Am, an increase of 19 percent from the previous year. That equated to the most-watched regular season PGA Tour event on any network in two years and the most-watched regular-season PGA Tour event on CBS in four years. Impressive.
To be sure, many were also impressed by Daniel Berger's 65 to win the golf tournament. No offense to Berger, though, but we're fairly sure Spieth was the main cause for the spike. Not too surprising considering the former World No. 1's popularity among fans.
Also of note is the fact that celebrities not playing this year due to COVID-19 didn't negatively affect ratings. Again, not too surprising.
In any event, these were great numbers for CBS, especially given all the talk of what a weak field the tournament had. And it's a great sign for the network heading forward.
The sport's biggest attraction, Tiger Woods, remains sideline while recovering from a fifth back surgery. But for TV networks, a resurgent Jordan Spieth—who will play again this week at the Genesis Invitational—might be the next best thing.