Media
Report: Phil Mickelson in exploratory talks for TV broadcasting position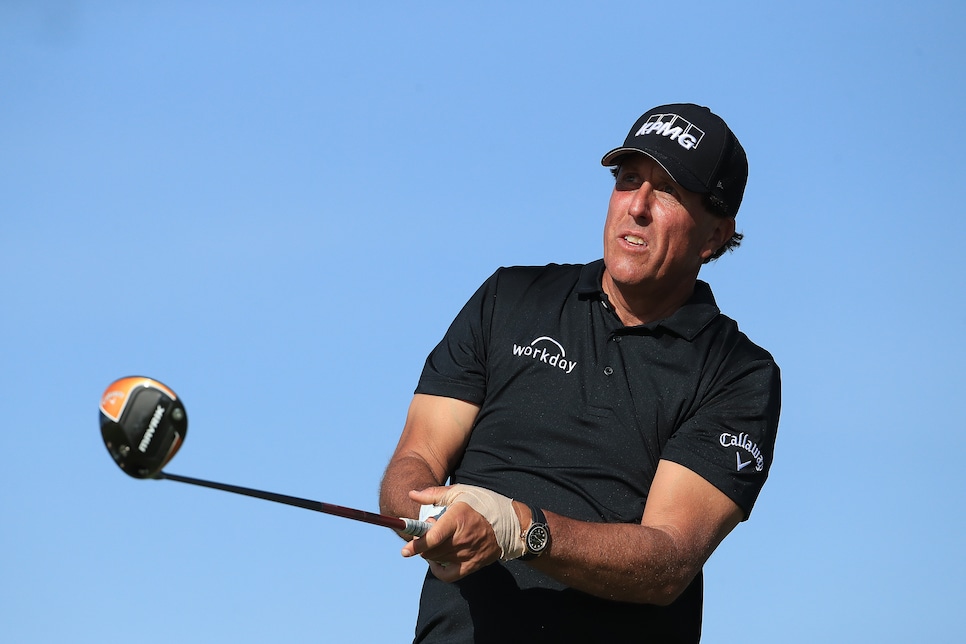 (Photo by Andrew Redington/WME IMG/WME IMG via Getty Images)
Phil Mickelson has never shied away from the role of raconteur, with the five-time major winner leaning into showmanship as of late with a pop-in at the CBS booth during the 2020 PGA Championship and playing the de facto ringleader in his made-for-TV exhibitions. However, it appears Mickelson may be looking for a more permanent speaking gig.
"Absolutely, we're always in discussions about Phil's future," Steve Loy, Mickelson's agent and business partner, told FrontOfficeSports.com. "It wouldn't surprise me if in the next 12 to 24 months you might see more of Phil on the air."
Throughout his career Mickelson's been known to provide thoughtful commentary, commentary that eschews banality and is unafraid to mix it up. The report also comes at somewhat of a crossroads for Phil's playing career. After competing for the title at the 2020 AT&T Pebble Beach Pro-Am, Mickelson has logged just one top-20 finish on the PGA Tour. Turning 50 last summer, he's made two ventures to the PGA Tour Champions, winning both starts on the senior circuit.
Should Mickelson decide to join the broadcasting ranks there won't be a shortage of bidders. Not only between the tour's primary rights holders in CBS and NBC, but ESPN could enter the conversation, as the "worldwide leader" has begun to add to its golf portfolio. However, Mickelson's asking price, according to Front Office Sports, could be problematic.
"The networks want Phil —but the price points right now are night and day," a source told FrontOfficeSports.com. "The question is: Can anybody pay him enough? And does he want to call 10 to 20 tournaments a year?"
Mickelson is not in this week's Genesis Invitational field.