PGA Tour
Cross-handed college golfer set to make PGA Tour debut at Shriners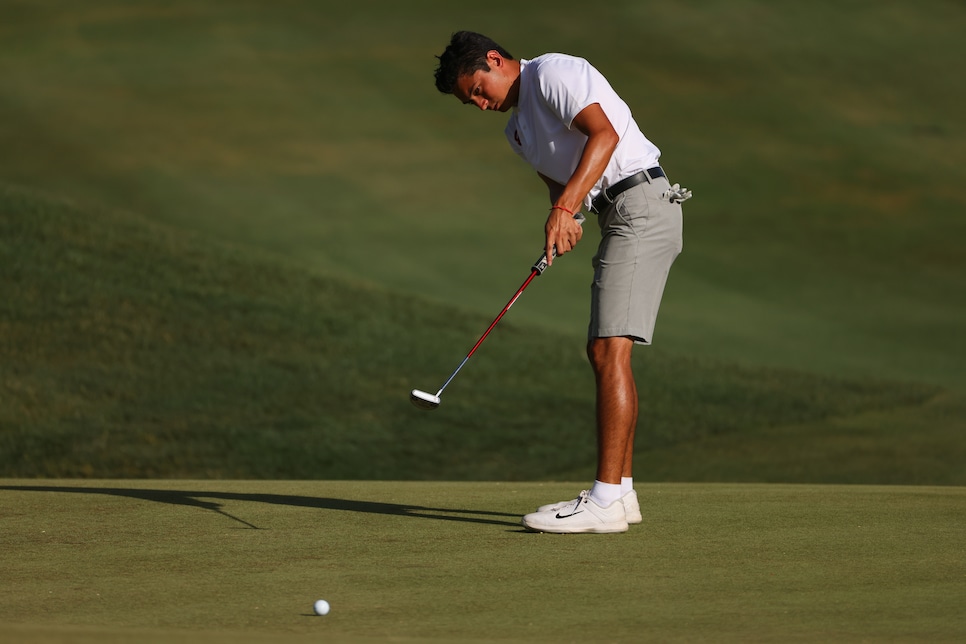 If Patrick Welch held the golf club normally—right hand low, left hand high—you wouldn't even notice he was in the field this week at the Shriners Children's Open. But Welch does not hold the golf club normally, and the abnormal always sparks interest from the masses in this sport (see: Wolff, Matthew).
Welch, a fifth-year senior at the University of Oklahoma, was given a special exemption after his win at the Southern Highlands Collegiate in Las Vegas last March. It will be Welch's PGA Tour debut, and it could garner some attention thanks to his cross-handed grip and somewhat funky move at the ball:
Oh, and did we mention he wears two gloves? Now we're getting into funky overload territory.
As Golf Digest's Shane Ryan reported in May 2021, Welch began playing golf cross-handed because that's how he swung a baseball bat (Welch hit lefty in baseball but played golf righty). Despite endless advice from others that the Rhode Island native should change his grip if he wanted to truly be great, Welch, 22, has stuck with it.
We'd say he made the right call. Following his win in Las Vegas, he finished ninth in the Big 12 Championship and fifth in the NCAA Norman Regional. More recently, at The Frederica Cup in September, Welch finished seventh and rose to 45th in the World Amateur Golf Ranking, a career-best mark. Next up is TPC Summerlin for his tour debut.
"I don't think I've ever had this feeling," Welch told Golfweek in March. "Ever since I started golfing, I've always wanted to make it to the PGA Tour. To have this opportunity means the world."