Crunching the Numbers
Yet another tour pro can 'boast' of winning $10 million in his career without actually winning a title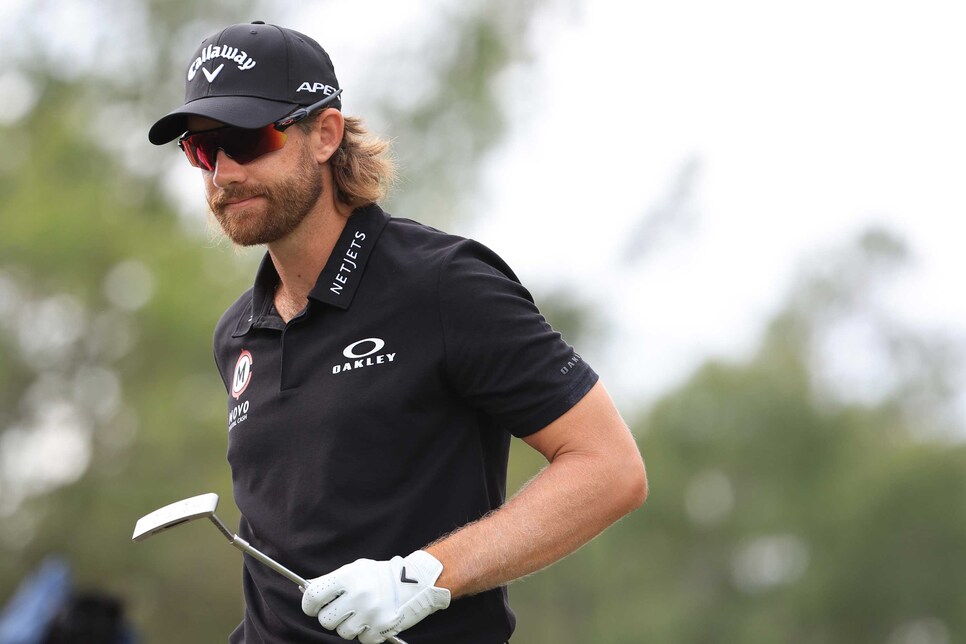 Avid golf fans—particularly those who like to make a wager or two on the sport—have a "complicated" relationship with Patrick Rodgers. Since first playing on the PGA Tour in 2014, the former college All-American who notably tied Tiger Woods' career-win record (11) at Stanford often has found his way on to early round leader boards. Yet while teasing folks each time that this next time will finally be THE TIME he claims the breakthrough tour victory everyone is waiting for, Rodgers remains winless in 225 starts during his nine-year career.
At the Cadence Bank Houston Open, Rodgers was solo second through two rounds after a Friday 63—here we go!! Then he shot a 74-71 over the weekend to finish at T-16. That earned him another $123,900 and brought his career total to $10,143,566.
Depending on your perspective—read: how much you've lost betting on Rodgers—recording three career second-place finishes, three third-place finishes and 12 more top-10s in his career has acquitted him well or proven he's disappointingly underperformed.
More certainly, Rodgers is nothing if not consistent. In seven full seasons he's been eligible for the FedEx Cup, he has finished between 74 and 128 on the points list. In eight seasons of playing 17 or more tour events, he's made more than $1 million seven but not exceeding $1.346 million in any of those years.
When you look at the list of players who can "boast" about going $10 million and zero, Rodgers is one of two (along with six-time DP World Tour winner Tommy Fleetwood) that seem most likely to finally get that missing win. Cameron Tringale and Harold Varner III have jumped to LIV Golf, so their chances have faded, and only Fleetwood, Alex Noren and Byeong Hun An currently hold full tour playing privileges.
Needless to say, Rodgers would love to be the first to play his way out of the club. After his solid play on Friday at Memorial Park Golf Course, Rodgers talked about working with coach Jeff Smith at the end of the summer to try to shore up his ball-striking.
"Just kind of figured out where we needed to get better, where I'm falling short of sort of the elite players out here," Rodgers said, "and I feel like we're implementing that playing week after week and it's showing up on the course."
Specifically, Rodgers and Smith focused on his strokes gained/tee-to-green numbers and how to improve in that aspect of his game, having ranked between 118th and 169th in that category every year from 2016-21.
"I wasn't behind tour average, but obviously the elite players in the world are incredible tee to green," Rodgers said. "Rory [McIlroy]'s been driving it on another planet almost, he's obviously the best player in the world off the tee and that's a huge advantage that I feel like I'm capable of getting somewhat close to. And then you see guys like J.T. [Justin Thomas] and Collin Morikawa and Jon Rahm, the way they hit their approach shots and the way that they're able to attack from the fairway, it's a huge asset in their game, and I feel like if I can just kind of chip away getting a little bit closer to those guys, the way I putt it, I should be able to put together a nice year."
And, potentially, put the $10 million for zero club behind him.