LIV Golf
Report: Patrick Reed upset with U.K. arbitration ruling against LIV Golf, pondering further legal action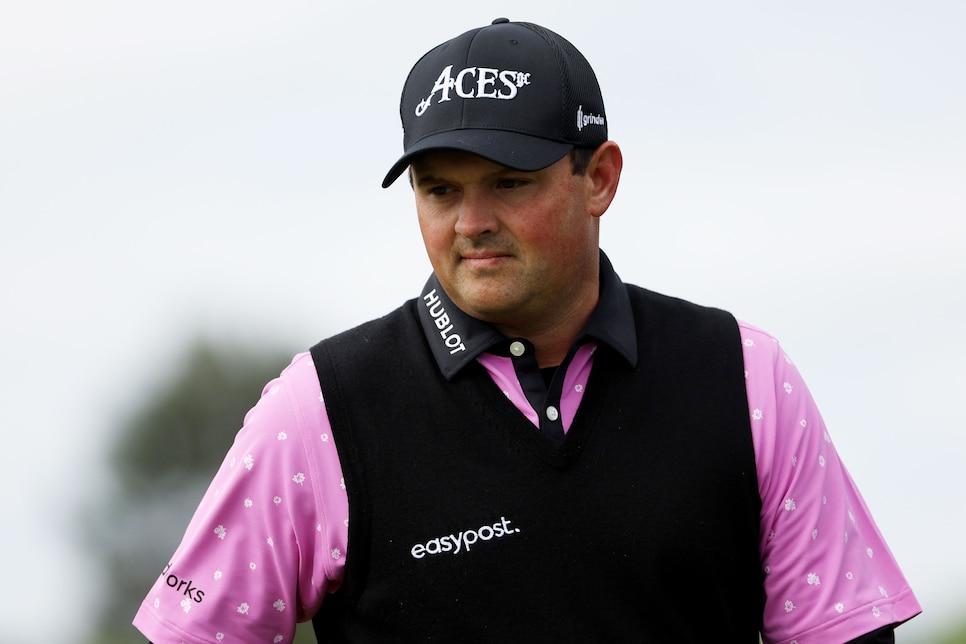 Patrick Reed said he was too busy playing in the first round of the Masters, so he hadn't had time to look at the decision released earlier that day by a U.K. arbitration panel that gave the DP World Tour a legal victory over LIV Golf. The April 6 ruling upheld the DP World Tour's right to enforce its conflicting-release regulations against members who played in LIV events as well as sanction players who violate those policies.
More than a week later, and after finishing an impressive T-4 at Augusta National, Reed appears to have taken a look and, not surprisingly, doesn't seem happy with the ruling. At least that's the impression the LIV golfer left after being interviewed by The Times of London.
"'Disappointed' isn't the word. We strongly feel that the Sports Resolutions ruling is wrong," Reed is quoted as saying in an April 16 story.
Reed was an honorary lifetime member of the DP World Tour, as well as a member of the PGA Tour, when he jumped to LIV Golf last June. While prohibited from competing in PGA Tour events after playing on the upstart circuit (he eventually resigned his PGA Tour membership), Reed and other LIV golfers were allowed to play in DP World Tour events pending the outcome of the arbitration case.
Reed traveled to London in February and spoke before the independent three-person panel on behalf of LIV as each side made its arguments. According to The Times, Reed felt the timing of the arbitration ruling was "coincidental but planned," coming two months after the hearing but the same day as the opening round of the Masters.
As DP World Tour officials consider whether to allow those playing in LIV events to keep playing their tour, LIV players and officials are reportedly exploring whether there's a way to challenge the ruling in English court. Asked by The Times if he was considering participating in such a legal challenge, Reed was quoted as saying: "Yes I am. I will always and have always planned to play as a proud member of the DP World Tour."
Reed is scheduled to be in the field next week as the LIV Golf League holds its next event at The Grange Golf Club in Adelaide, Australia.