The Loop
Patrick Mahomes explains why he looked back at ref before big run, remains NFL's most ridiculously good player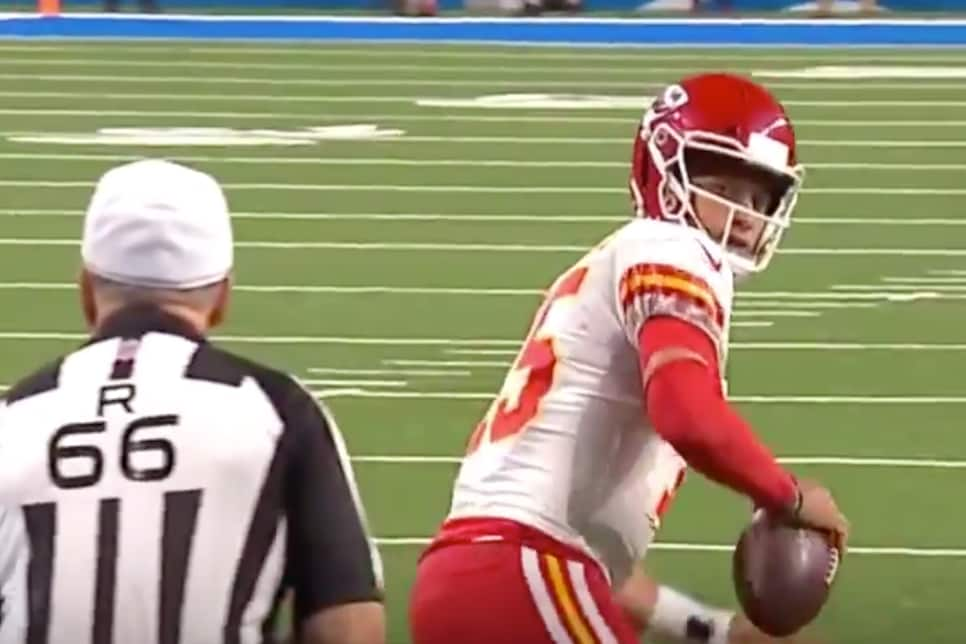 Just a quarter into Patrick Mahomes' second season as an NFL starting quarterback, football fans and pundits have reached a consensus on the reigning MVP being the league's best player. And it's not particularly close. But that doesn't mean the recently turned 24-year-old doesn't continue to do incredible things on a weekly basis. And while his no-look passes already have achieved legendary status, it was a simple look at a referee while a play was unfolding during Sunday's game against the Detroit Lions that still has people buzzing days later.
During the second quarter of a hard-fought contest the Chiefs would ultimately win 34-30, Mahomes scrambled for a 25-yard run that helped lead to Kansas City's first points of the day. But before Mahomes took off, he gave a glance at the ref to make sure he wasn't going to waste his energy.
"I looked back to see if there was a penalty," Mahomes told reporters on Wednesday. "I saw that I had the room to run it and that I could probably get the first down, but I didn't want to run like 50 yards if I was going to be called back and have to run another play. So I kind of just looked back to see if there was a penalty, realized there wasn't one, so I just kind of took off."
Of course, it makes sense. But amid a sea of behemoth defenders chasing him, this guy is cool enough to make sure there wasn't a holding penalty before running for his life (and a key first down)? Amazing.
And here's a better look at Mahomes' look at the ref:
It's really not fair. Just hand him the MVP again.