The Loop
Pat McAfee dressed up as a 70-year-old man and drilled some field goals for cancer research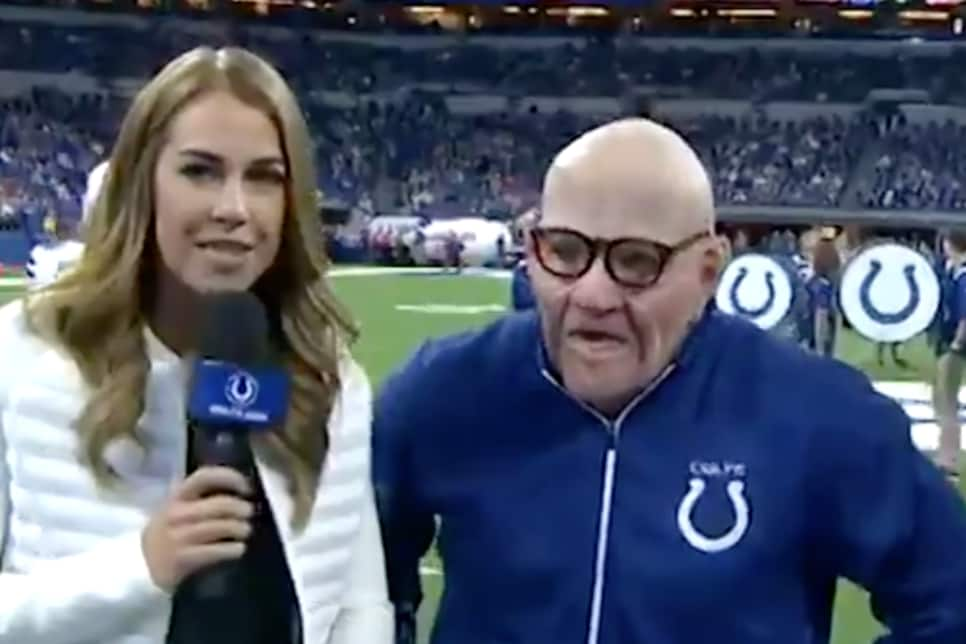 As the dust settles on yet another wild NFL Sunday, it's clear that what we love about football in 2018 isn't necessarily football, but all the crazy, funny, and inspiring shit that comes with it. The Cincinnati Santa Claus Cat Man? Crazy. Drunk Jets fan dominoes? Funny. Pat McAfee disguised as an old man kicking some nukes in the name cancer research? All of the above.
Part of a Cancer Awareness month fundraiser, the former Colts kicker took a page out of the ol' Johnny Knoxville book, embraced his inner Halloween person, and turned halftime at LucasOil Stadium into far more than a beer and bathroom run. With the clock-ticking, McAfee nailed three kicks of increasing distance, raising $70,000 big ones for the fight against cancer in the process.
You expect McAfee to drill these, of course, but given what we've seen from NFL kickers this season (and the fact he's wearing some PartyCity mask that you can't have on for more than five minutes without drowning in condensation from your own breath), this is definitely more impressive than it looks. He even manages to squeeze in a dig at the Bills, who Indy went on to smoke 37-5. All in all, a solid Sunday of work from Mr. McAfee.