The Loop
Baseball coach named Zane Gonzalez gets mistaken for Browns kicker by Twitter idiots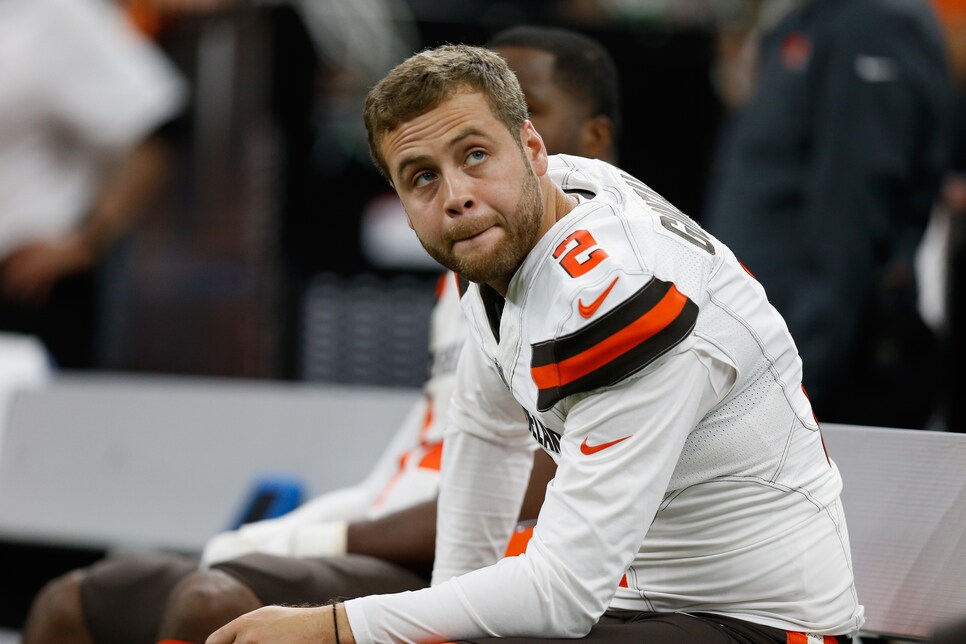 Cleveland Browns kicker Zane Gonzalez had a rough day at work on Sunday, so rough that he is likely about to lose his job, with reports already surfacing that the team is working out veteran free agents like Blair Walsh and Cairo Santos. Is it fair to jump ship this quickly on a guy that holds the record for most points scored by a kicker in his career in college and made 15 of 20 field goals his rookie season, including two out of three from 50-plus yards? Probably not, but such is the life of an NFL kicker.
It's not all bad for Gonzalez though... well, actually, yeah it is. Losing your job in week 2 sucks, and while we're sure he'll land on his feet with another team, he's going to be known as the guy that blew the Browns' chance at finally winning a game for quite some time. But if there is a silver lining, it's that he didn't have to deal with hoards of Twitter haters in the immediate aftermath on Sunday, because many of them confused him with a college baseball coach also named Zane Gonzalez. This is hardly a unique occurrence on Twitter, but what makes this one funny were the absolutely vicious burns the baseball coach received. And by vicious we mean second-grade level trash talk:
"I hope you get stuck in traffic every night," said Handsome Luke, otherwise known as the GOAT of Twitter burns. I'm really not sure how you come back from something so fiery. Zane should be thanking his lucky stars he didn't have to deal with such roasts last night, although we're sure he's still dealing with plenty of human garbage on his own Twitter page.