The Loop
How'd Your Team Do Twitter Edition: The Browns almost won again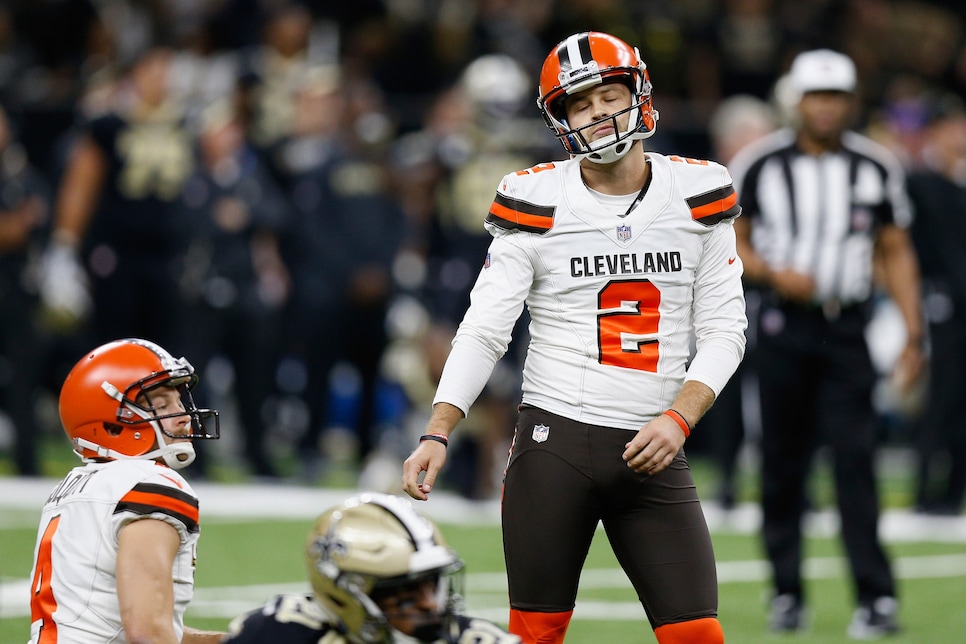 Last week the Cleveland Browns didn't lose an NFL game. Sure, they didn't win it either, but their 21-21 tie with the Pittsburgh Steelers marked the first time that the Browns didn't lose in 18 games, the last victory coming on Christmas Eve of the 2016 season against the Chargers. It was just their second non-loss in the franchise's last 35 games. Basically, and also very sadly, it was a step in the right direction for a squad that HBO's "Hard Knocks" made us actually believe could be a decent team this year, and by decent we mean at least four or five wins and the No. 4 overall pick rather than the No. 1.
Unfortunately, that was last week, and the Browns' big tie is now a thing of the distant past. They got close to winning again on Sunday in New Orleans, oh so close, but you knew they would get back to their roots eventually. While their narrow 21-18 defeat at the hands of the Saints would appear to be another positive sign, it could prove to be too demoralizing based on how it all unfolded. Two missed kicks and two missed extra points from kicker Zane Gonzalez ultimately did them in, furthering the theory that kickers are not, in fact, people. Kidding, kind of. Let's see how Twitter reacted to one of the more Browns losses in recent Browns memory.
Tough day to be named Zane, tougher day to be a kicker. Minutes after Gonzalez missed his fourth kick of the day, Minnesota Vikings kicker Daniel Carlson missed a kick in overtime to beat Green Bay, giving him an 0-for-3 stat line on the day on his field goals and leading to the NFL's second tie of the season in back-to-back weeks. Whether or not Carlson or Gonzalez are still on their rosters tomorrow remains to be seen.
It's not all bad Browns fans. At 0-1-1, they are tied for third in the division with the Steelers, who lost 42-37 to the Kansas City Chiefs at home. So there's that, I guess.