Power Pairing
Paige Spiranac and Kay Adams set up golf date on Twitter, nation rejoices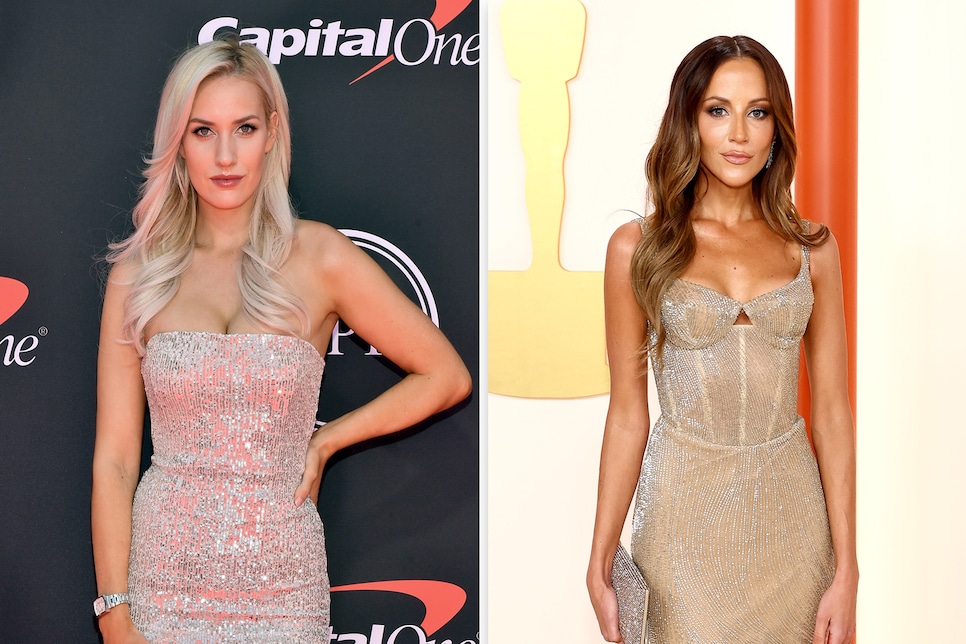 The Ryder Cup is less than two months away. The U.S. team hasn't won on European soil in 20 years. They will need all the help they can get next month in Rome, but thankfully a new dynamic duo has emerged just in time:
Paige Spiranac and Kay Adams???
Hold on, let us back up. On Tuesday, the much-loved NFL analyst Adams posted a video of herself grabbing some ice cream while in Cincinnati covering Bengals training camp for her show 'Up & Adams.' The quick cooldown had nothing to do with golf, but a selfless hero in the comments quickly changed the subject.
Great idea, pal. Luckily enough, both Adams and Spiranac agreed. "If she has patience for me, why not," Adams replied. "I'm so down! Let's go play some golf," Spiranac fired back. Thus a beautiful new friendship was born.
Whether or not Zach Johnson will consider the pair for captain's picks next month remains to be seen, but either way this is good for the game golf. Two of sports' most influential women are teeing it up together. Golf and football are settling their autumn conflict once and for all. Nature is healing. What more can you ask for?