Fear the Beer
PBR's 1844 pack is here, and it could include a lot more than just a lot of beer
America's birthday is nearly upon us. Across the nation, Slack is going quiet, hot dogs are being tubed, and fireworks acquired by the Silverado-full. But while America is about to grind to a halt for a few days, God's work continues in Milwaukee where Pabst Blue Ribbon are about to roll out (literally) its biggest (also literally) delivery to date:
Following in the behemoth footsteps of last year's 1776 pack, the 1844 pack—named for the first year of Pabst Blue Ribbon's existence—tips the scales a whopping 68 beers heavier. But this summer, the 1844 pack could include more than just suds. To coincide with the release of the only beer pack on earth you need a forklift to move, Pabst Blue Ribbon are hosting a sweepstakes to help American beer drinkers from Portland, OR to Portland, ME. Each day in July, the good folks at Pabst will hand out $1,844 to a lucky winner in order to help ease the burden of inflation. In addition to the daily jackpot, Pabst will also be doling out 1,844 gallons of gasoline to a single winner in both July and August.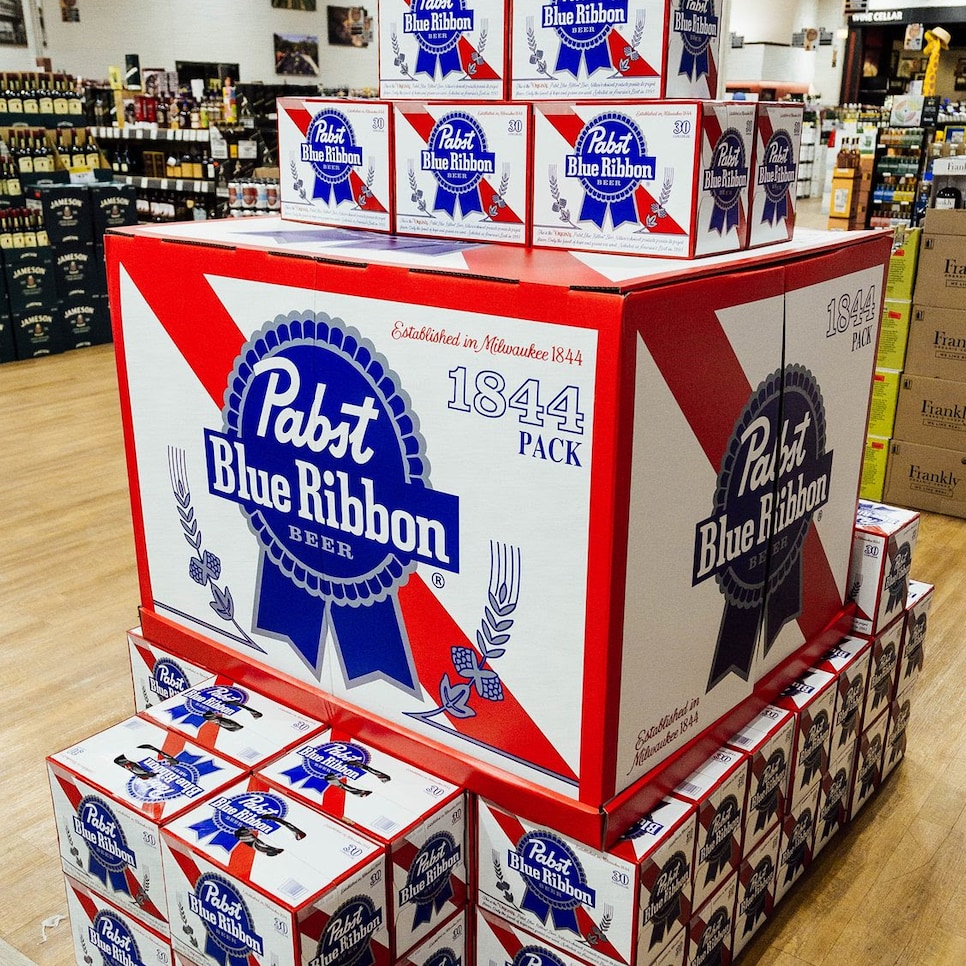 What any of that has to do with beer, it's sort of unclear, but hey, free money is free money and free gas is, um, also free money. If you're only interested in filling your drink tank, however, keep your eyes peeled (you really can't miss it) for one of 250 1844 packs currently scattered across the country, which can be purchased independently of the sweepstakes.