Tokyo Olympics
Why C.T. Pan's bronze medal was actually worth a LOT more than Xander Schauffele's gold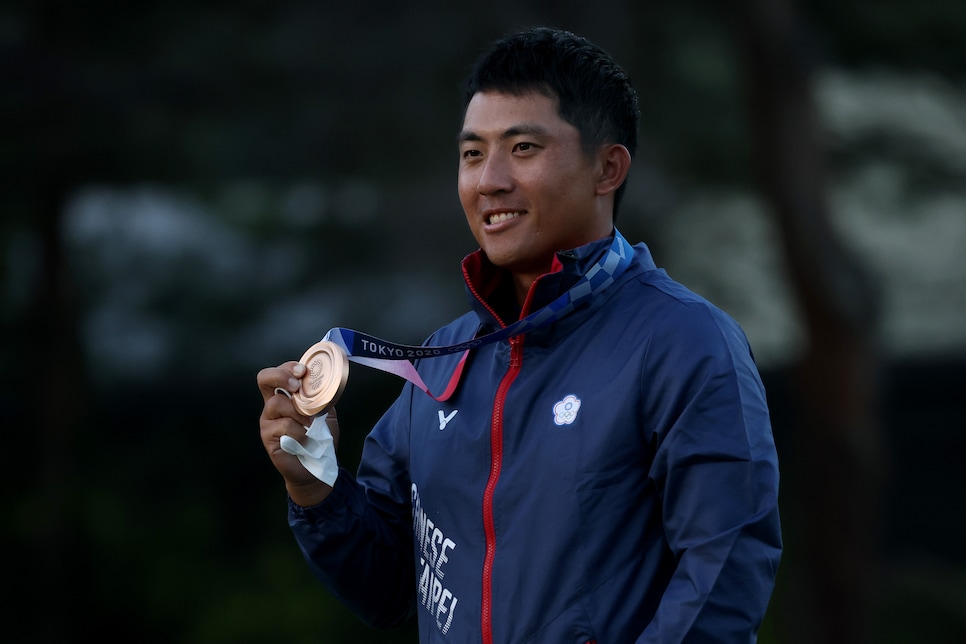 That turned out to be the case, though, due to the countries being represented by those golfers who wound up on the medal podium. As Golf.com's Dylan Dethier pointed out, C.T. Pan earned approximately $179,000 for finishing third—or nearly five times as much as Xander Schauffele will get for gold.
Still confused? Allow us to explain.
With the Olympics offering no official prize money, it's up to each country to decide how much to reward its athletes for winning medals. The U.S. gives $37,500 to gold medalists, $22,500 to silver medalists, and $15,000 to bronze medalists. Not bad—but also not nearly what some other countries (granted, with far fewer medalists) pay.
One of those countries is Chinese Taipei, which, according to Forbes, has the second-highest payment structure of all countries competing in the Olympics. A bronze medal is worth five million New Taiwan Dollars (NT) or about $179,000. A silver is 10 million NT and a gold is 20 million, or about $716,000. Only Singapore ($738,000) pays its athletes more.
In another strange twist, Schauffele's mom, Ping Yi, was actually born in Chinese Taipei before being raised in Japan. Xander referred to Pan as "my fellow countryman" following the event since he's half Taiwanese. But he still only got one-fifth the payout Pan will receive.
Of course, winning a gold medal, no matter the country you represent, has meaning that goes beyond any dollar value—especially when you do it in front of a father who had his own Olympic dreams dashed decades before. Oh, and there's also the fact Schauffele has made more than $5 million in just on-course earnings already this season. So, yeah, he's doing alright for himself.