News & Tours
Andy Ogletree, currently banned from PGA Tour, earns first World Ranking win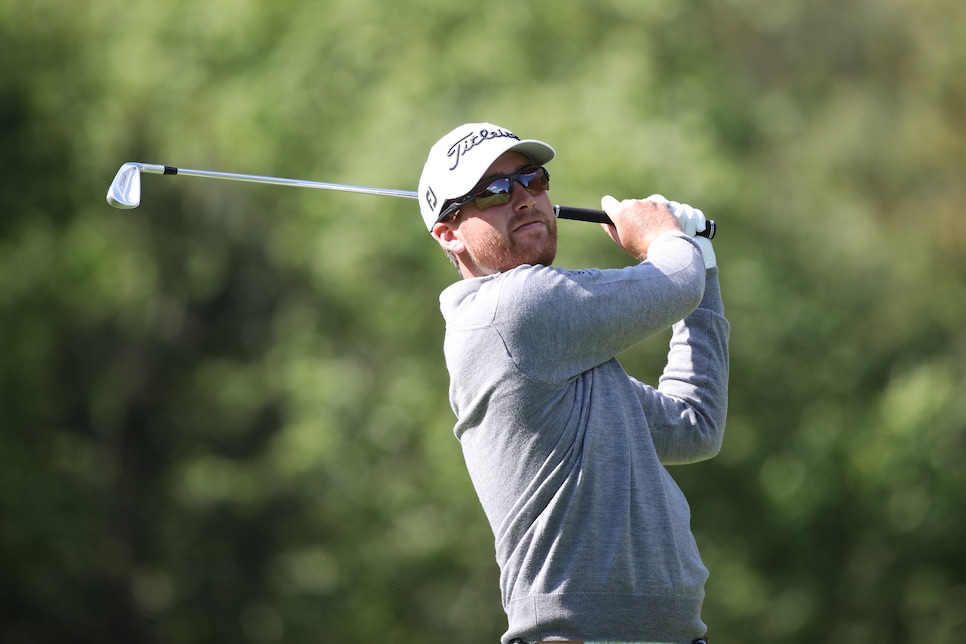 Andy Ogletree earned his first win with World Ranking points attached in Egypt over the weekend. For those wondering why a former U.S. Amateur champ was playing in Egypt, it's because he had nowhere else to go.
Ogletree, who is currently suspended by the PGA Tour, shot a final-round 62 to capture the Asian Tour's International Series Egypt over LIV player Bernd Wiesberger by four shots.
"This is amazing, just incredible," Ogletree said at Madinaty Golf Club. "I have always been a huge fan of match play, and that is kind of what it came to in the end; it was basically a two-man race. I just tried to keep matching what [Wiesberger] was doing, I kept making a lot of putts."
Ogletree was an All-American at Georgia Tech who won the 2019 U.S. Amateur and finished T-20 at the 2020 Masters. However, he did not take advantage of a handful of sponsor's exemptions he received when turning pro, and to make matters worse a torn labrum led to a six-month sabbatical. Upon return he tried and failed to Monday qualify into events and did not advance through Korn Ferry Tour Q-School in 2021.
Without a place to play, Ogletree signed up for the inaugural LIV Golf event in London this June. He finished last out of the 48-field event, yet still received $120,000 for his efforts.
The problem is that by competing in LIV Golf London, Ogletree was suspended from playing in PGA Tour and tour-affiliated tournaments, even though he was not a PGA Tour member. LIV Golf moved on without Ogletree as it filled up its spots with better players. The only route remaining was the Asian Tour, which has a partnership with LIV Golf. Ogletree has competed on its International Series, making starts in Singapore, Korea and Morocco.
His win over the weekend does provide Ogletree some options. He could continue competing on the Asian Tour. His suspension from the PGA Tour is also up in December. Although he has no status to speak of, he could attempt to Monday qualify into events at the PGA or Korn Ferry levels. However, despite his career remaining up in the air, Ogletree doesn't seem to be second-guessing his decision to play in London.
"I have no regrets," Ogletree told SI about his LIV Golf decision. "It gave me somewhere to play. It gave me the opportunity to get into the Asian Tour as well. My big thing was I just wanted a guaranteed place to play. I didn't feel I was getting better playing Monday qualifiers. And playing mini-tours.
"What presented itself was LIV. It definitely helped that I was able to make some money and was able to fund what I was doing for the rest of the year."