The Loop
Odell Beckham should probably just play every position for the New York Giants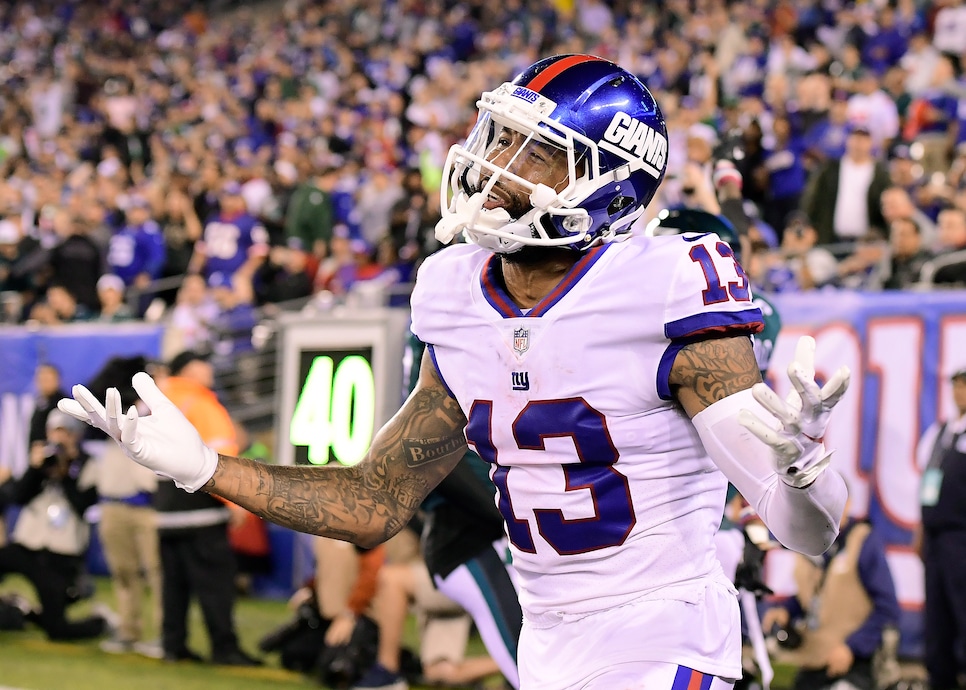 It's been one of the worst morning afters in recent memory for New York Giants fans, and that's saying A LOT. This is a fanbase that has seen their team lose on 60-plus-yard, buzzer-beating field goals in back-to-back seasons. A team that, just two years ago, went 11-5 and made the playoffs, only to be embarrassed by the Green Bay Packers and allow the infamous boat picture to live on for eternity, as they've gone 4-19 since.
That 19th loss came on Thursday night, when the defending Super Bowl champion Philadelphia Eagles went into MetLife Stadium to do what they do best: own the Giants in every way imaginable. Since December 7, 2008, Philly has gone 17-4 against Big Blue, making a once-proud rivalry so unbelievably lopsided that the outcome is rarely in doubt when the two teams meet. Eli Manning is officially dead. Odell Beckham Jr. is understandably getting mad and causing a scene because of it. Saquon Barkley might be the best running back in the league and it means absolutely nothing, which is great to think about knowing the Giants used the second overall pick on him.
So what to do on this awful Friday morning if you're a Giants fan? Look for tiny silver linings. One of those is Saquon's play, of course, and the other is this video that's surfaced of Odell in the pre-game, pulling off a ridiculous ball spin/kicking trick that ended up being the highlight of his night since Eli refuses to so much as look in his general direction:
Giants kicker Aldrick Rosas is off to a great start this season, but at this point, Odell should have his job, Eli's job, the head coaching job, etc. etc. He and Saquon should just swap turns at QB and run wildcat a la Ronnie Brown on the Miami Dolphins. What does Pat Shurmur have to lose at this point besides more games? All of them, preferably, so the Giants can get the No. 1 overall pick and somehow screw that up too.