The Loop
How'd Your Team Do, Twitter Edition: Giants lose on a last-second, 60-plus yard field goal (AGAIN)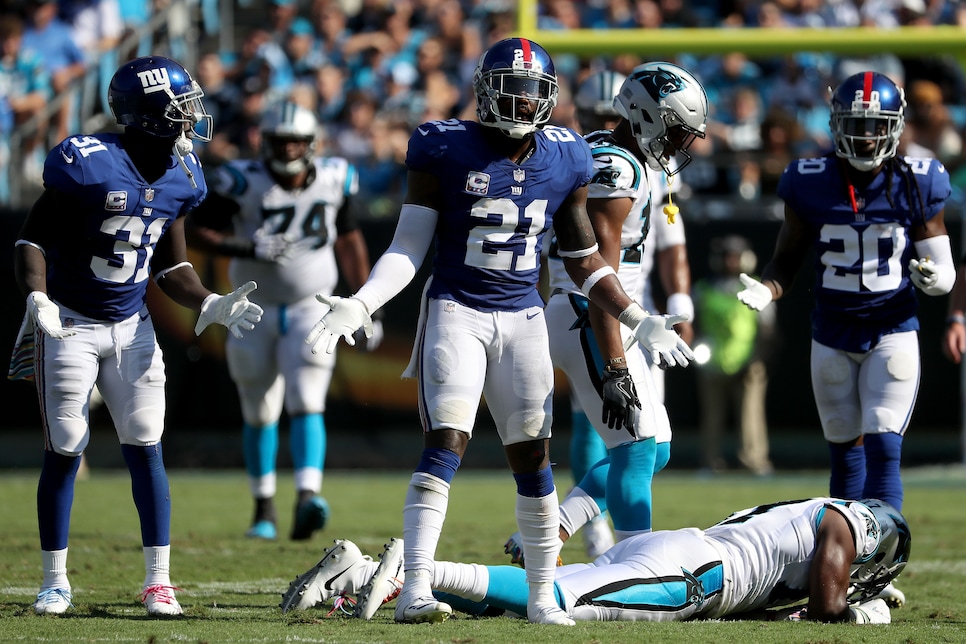 Entering week 3 of the 2017 NFL season, the New York Giants were 0-2 and had been outscored 43-13 in those two losses. The offense couldn't move the ball, the defense was mediocre and the team killed itself with penalties. But an opportunity had presented itself in the form of a road game against the Philadelphia Eagles, a game the Giants were desperate to win and one that could no doubt change the course of their season. After going down 14-0, New York scored 24 unanswered points, and looked well on their way to an upset victory.
It was an eerily similar scene on Sunday in Carolina, where the 1-3 Giants entered the game as six-point underdogs, once again in need of a season-altering win and once again looking putrid offensively and OK at best defensively. Down 27-16 late in the fourth quarter, the G-Men came storming back to take a 31-30 lead with 1:08 remaining, scoring over 30 points for the first time since 2015.
In both the Eagles game and Sunday's game against the Panthers, the Giants defense did a commendable job of not letting either offense get inside their own 40 on the final drive, stopping them at the 44 and 46 yard lines, respectively. But in equally gutting fashion, they lost both games on a last-second, miracle field goal, Sunday's traveling 63 yards off the leg of Graham Gano, which tied an NFL record for length of a game winner. I'd say the Giants are finding new ways to lose, but we've literally seen this before, hundreds of times.
We could sit here all day and break down the horrendous personal foul call on Landon Collins, or the fact that Christian McCaffery failed to get a first down on that 3rd & 1 play, or the fact the Giants could not hit a 60-yard field goal if the franchise depended on it, but have had it happen to them on the final play in back-to-back seasons. In the interest of time, we'll instead let Twitter tell the story of Gano's dagger, which looked like it would have been good from 80 yards.