Apparel
Masters 2020: Nike's Masters-inspired footwear pack has a modern twist
The "Fearless Together" NRG collection has hints of neon and striking abstract designs on three of the top Nike golf shoe silhouettes
*All products featured on Golf Digest are independently selected by our editors. However, when you buy something through our retail links, we may earn an affiliate commission.*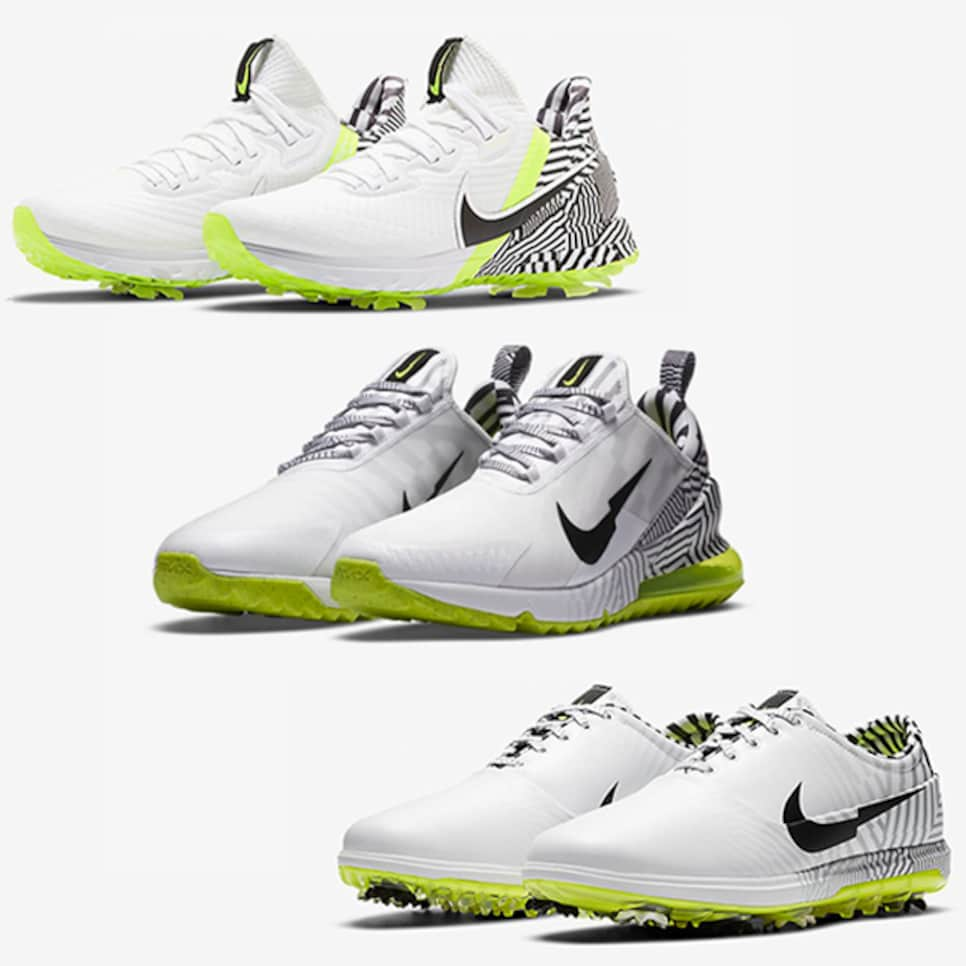 Just after the Nike "Better Lucky Than Good" corduroy golf shoe footwear pack became available, the brand announced a new collection of footwear inspired by the Masters. Though the corduroy pack was retro with 1970s-inspired design elements, this new drop plays with bolder colors and ultra-modern designs. Nike's "Fearless Together" footwear collection will give the Air Max 270 G, Air Zoom Victory Tour and Air Zoom Infinity tour golf shoes a new look for the final major of the year. The shoes were released earlier this week and are expected to sell out by the end of the weekend.

RELATED: Nike releases vintage-inspired corduroy golf shoes during Masters week
The "Fearless Together" footwear pack features abstract designs on bold neon outsoles to remix three of Nike's most popular golf shoes. Judging by its past successes in the limited-edition NRG releases, the Nike Air Max 270 is likely to sell out the quickest. The golf version of the popular Air shoe features the modern striped motif throughout the heel, beneath the swoosh, at the tongue, on the laces and on the heel tab. The translucent portion of the outsole is suited for the neon colorway and is complimented by the speckled neon coloring covering the bottom of the shoe.
Amping up the brightness, the Nike Air Zoom Infinity Tour includes a neon stripe across the side of the shoe. The front and top of the shoe are primarily white with a few neon details at the bottom of the laces and at the tag on the tongue. The stripes across the heel and collar make the shoe shine while the neon sole highlights the tour-level traction spikes incorporated into the sneaker-like golf shoe.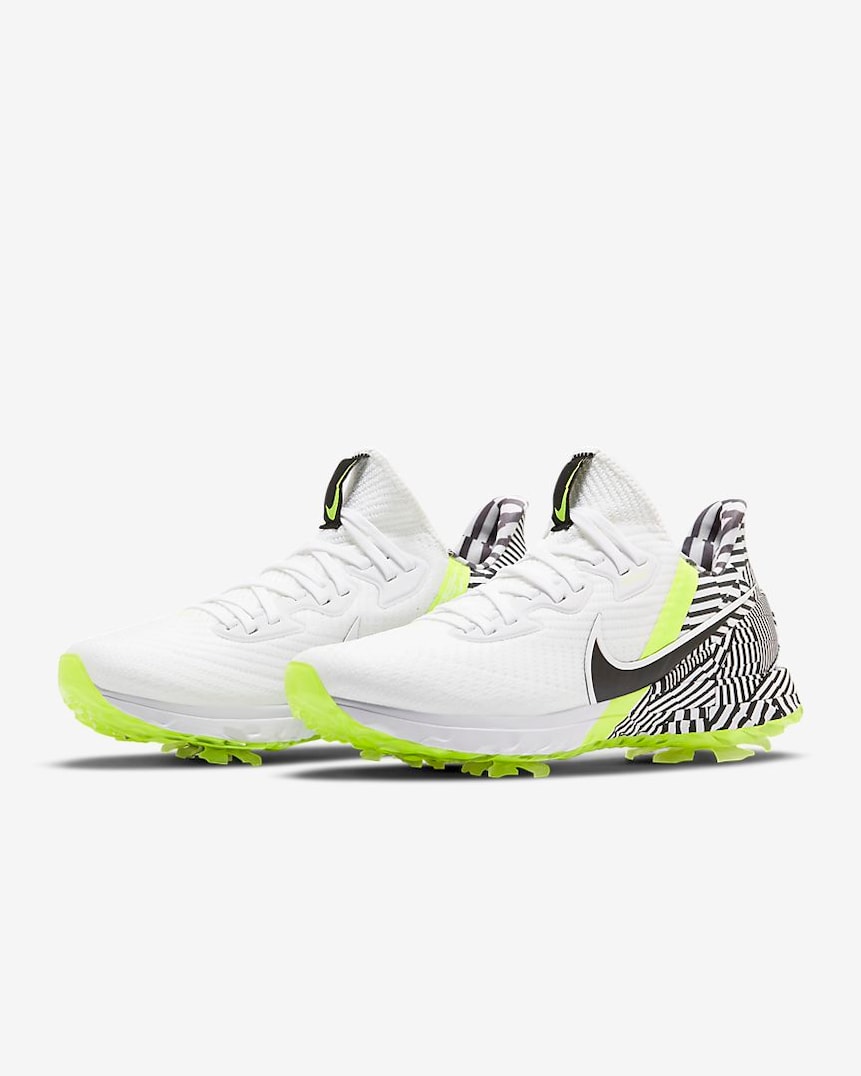 Extremely limited sizes still available.
Perhaps the most stylish iteration of this Nike golf shoe we've seen so far, the typically old-school Air Zoom Victory Tour is modernized with these vivid design elements. The striped theme is bold across the heel and appears in a faded look across the side of the shoe. A striped collar and laces pull the look together throughout the primarily white golf shoe and a more subtle introduction of neon around the spiked sole give sophistication to the abstract design.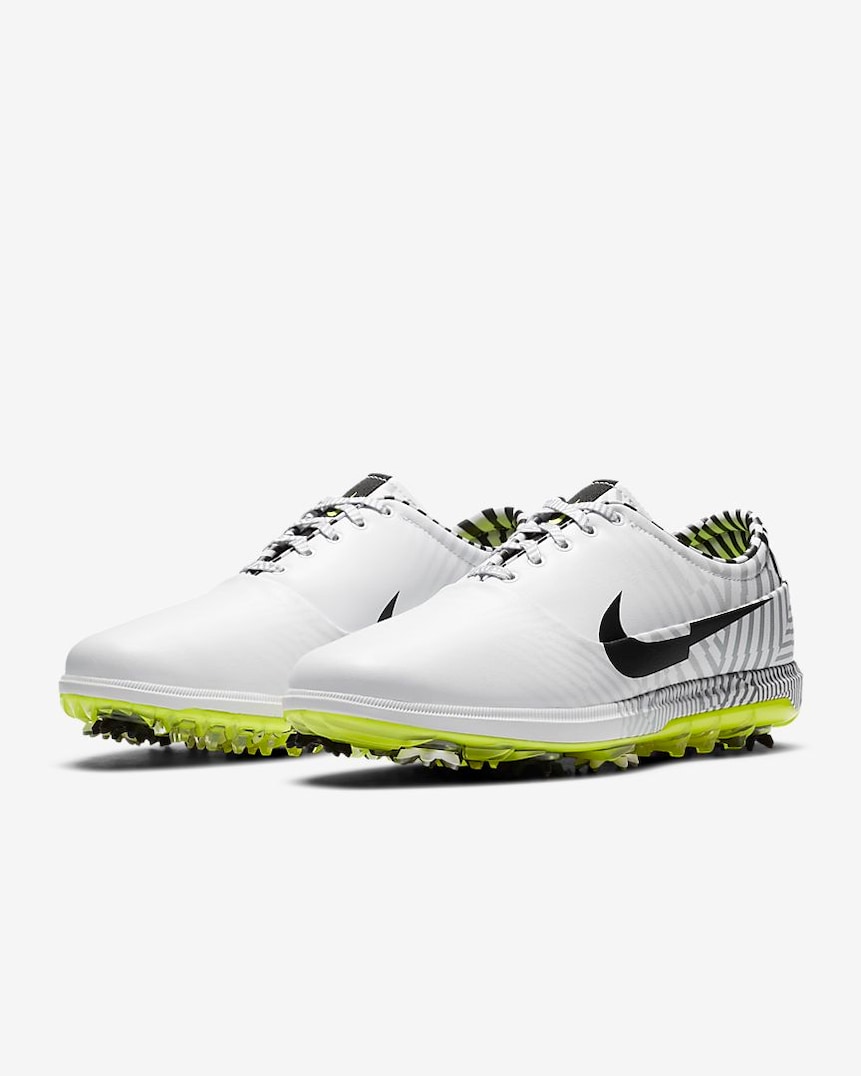 Extremely limited sizes still available.