The Loop
Nick Kyrgios, AKA the coldest dude in sports, absolutely ethers Novak Djokovic for getting coronavirus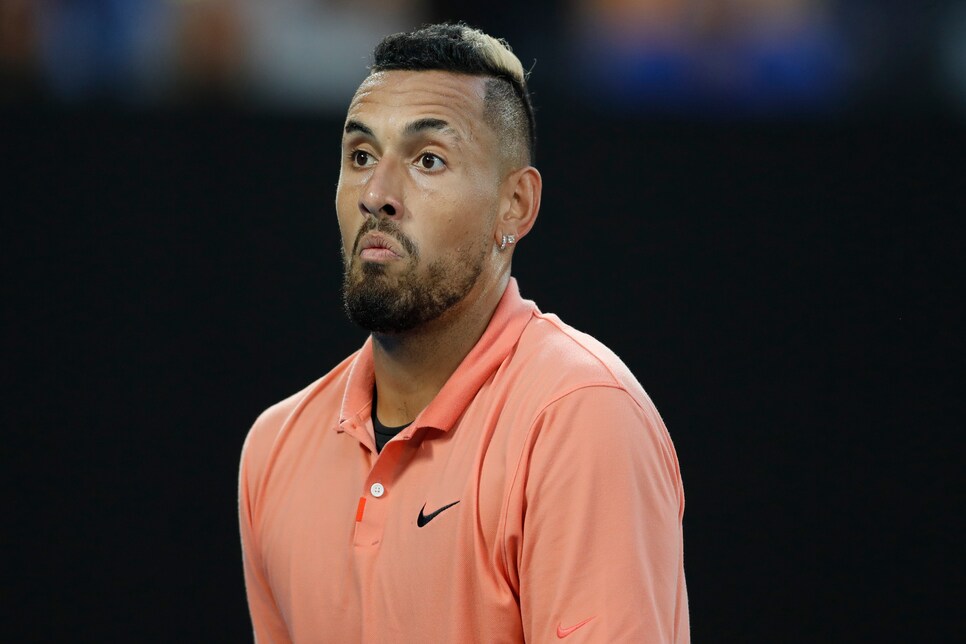 Nick Kyrgios isn't exactly what you would call a "fiery competitor." Sometimes he is, sure. Melting down, breaking rackets, sending umpires home in tears while pretending to masturbate with his Evian bottle. But mostly he's just cold, giving up points, games and even entire matches when he doesn't feel like playing tennis anymore and firing off personal attacks at anything that moves. He's been largely lumped in with the rest of tennis' "bad boys," but he is his own unique creature, as evidenced by his merciless response to Novak Djokovic's COVID-19 diagnosis on Tuesday morning.
Ladies, gentlemen, and non-gender-identifying friends, please behold the frostiest thing from the frostiest dude in sports history.
Can you imagine McEnroe tweeting out an "I told you so" if Borg had come down with a potentially life-threatening illness? Hell, we don't even think Agassi would have stooped that low. And yet, just as you're about to give up on Kyrgios for the 50th time, you can't help but think, well, he's kind of half right.
Not about daggering Djokovic for getting sick. Even a third grader understands that's wrong. But that's only part of what's going on here. What Kyrgios is really reacting to is Djokovic's whining about (and persistent flaunting of) the coronavirus over the course of the last several months.
Just a few weeks ago Djokovic complained that the US Open would be "impossible" to play if he weren't allowed to be chauffeured to and fro Manhattan to stay in the fancy hotel of his choosing. When 500-thread-count Egyptian cotton sheets are more important to you than the spread of a global pandemic that has killed nearly half a million people worldwide, then maybe, just maybe the karmic deck is stacked against you.
So here's hoping Djokovic makes a full recovery and that he and Kyrgios meet at some Slam somewhere down the line, because that, folks, is going to be the post-pandemic sporting event we truly deserve.