New TaylorMade P•770 irons headline P-series family's classic shapes, modern distance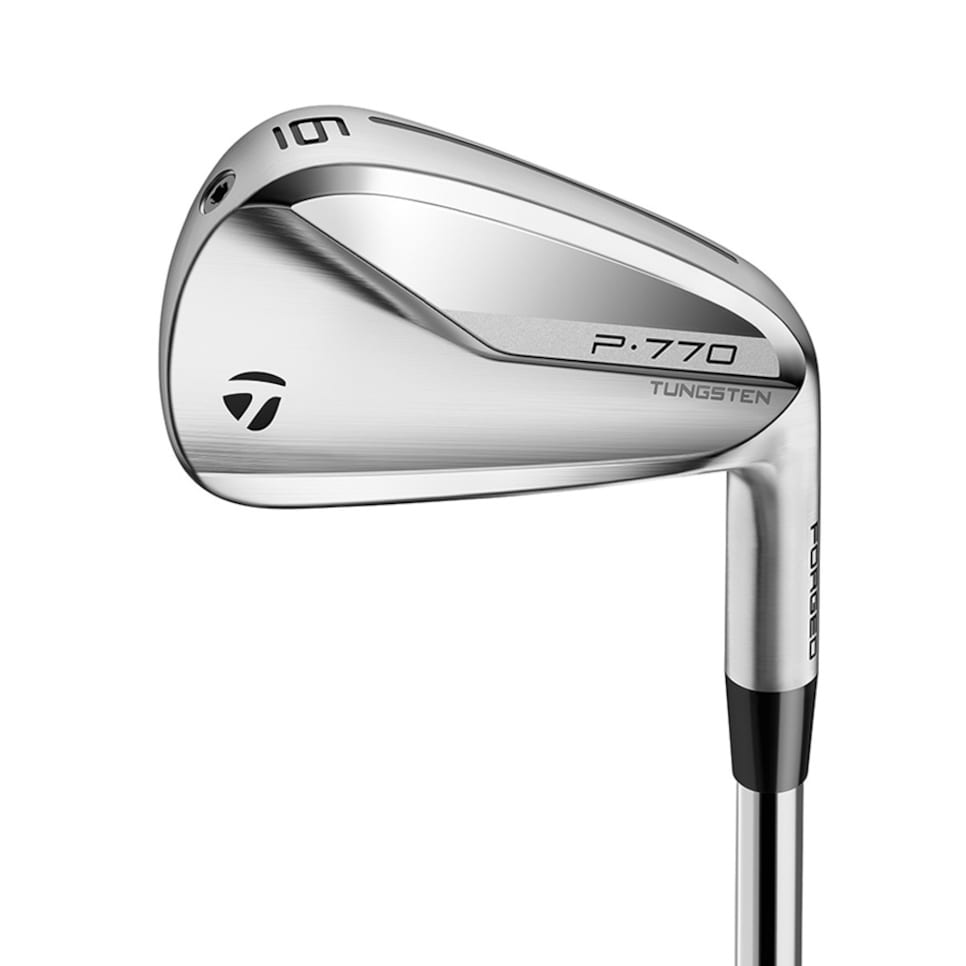 With that box more than sufficiently checked, the company's follow-up to those irons—the P•7MB, P•7MC and P•770 irons take those designs a step further. The new P•770 iron might shout tour-pro ability in looks, but features characteristics that allow better players who don't play for pay to use them effectively. The construction is a forged hollow-body made from 8620 soft carbon steel with a thin 4140 steel face to promote fast ball speeds. It also borrows the injected "SpeedFoam" from the P•790 for an added distance boost. Tungsten weighting (up to 46 grams in the 3- through 7-irons) also is employed to help deliver forgiveness and launch while the venerable inverted cone design trait on the inside of the face is positioned specifically within each iron for max benefit—on the center of the face on mid irons and more towards the toe on long irons to deliver performance exactly where golfers need it the most.
"It's super subjective as to how much forgiveness you put in any given iron," says Matt Bovee, TaylorMade's senior manager of product creation for irons. "One area is perimeter weighting and the other is moment of inertia, but another piece of the equation is when you have a flexible face is how big is that sweet spot and how much are you trying to protect that ball speed.
You are using an unsupported version of Internet Explorer. Please upgrade to Internet Explorer 11 or use a different web browser.
"In a blade, the iron isn't designed to offer much forgiveness, other than perhaps a longer blade length, which boosts the stability a little. But our 750 iron had a semi-cult-like following among tour players. They'd constantly ask, 'When are you going to come out with another 750?' So we did that in the MC and improved the sound and feel as best we could while adding more mass behind the point of impact with the bar. Every player can benefit from forgiveness. It took Rory McIlroy two years to realize that, but he realized if he gets a little extra stability in his long irons, that's a good thing. The same with the better everyday player. They may not think they need it, but they'll see the benefit of it every single day."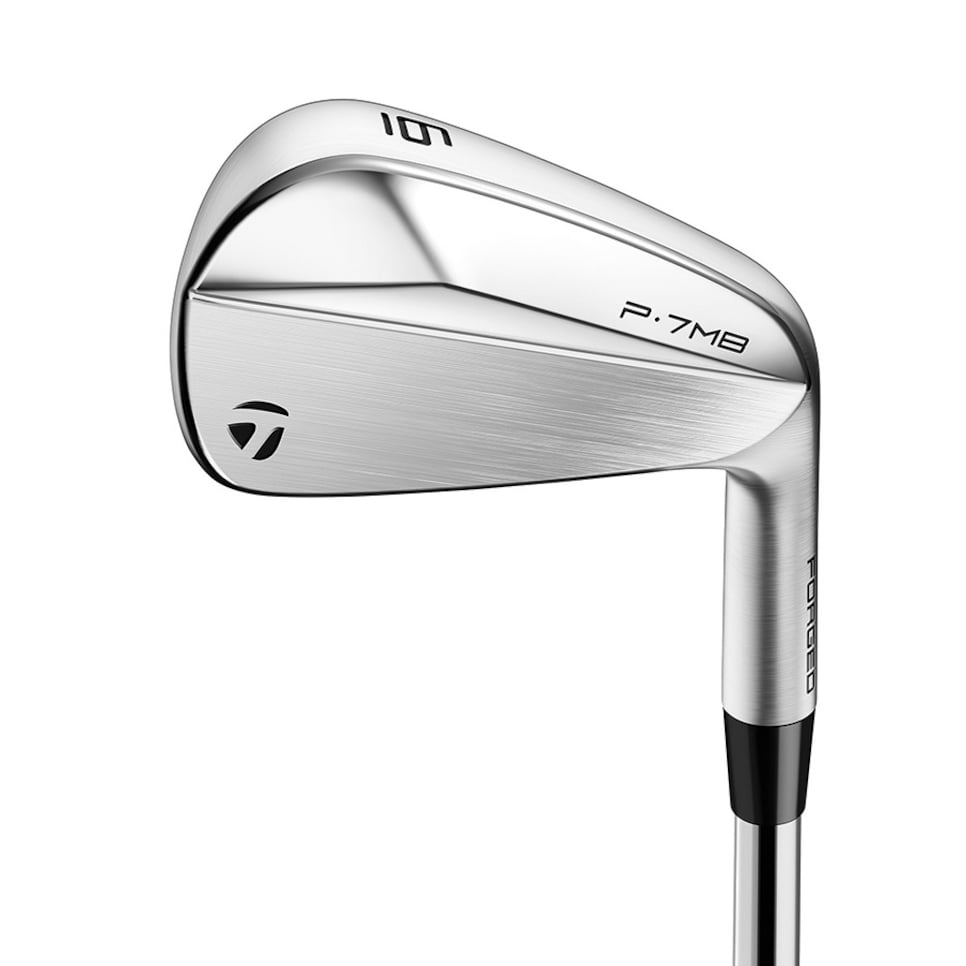 The P•7MC and P•7MB irons utilize a new compact grain forging process that, according to TaylorMade, uses up to two to three times the forging pressure normally used in forged irons. The additional force decreases the grain size to improve the overall properties of the metal. The high pressure forging also reduces the need for hand polishing, allowing for a repeatable, precise geometry.
The shaping of the P•7MB was inspired by Dustin Johnson's muscleback-blade irons and has a thin topline and even less offset than the P•730. The irons are forged from 1025 carbon steel with a machine-milled face with aggressive grooves. The positioning of the backbar also delivers a precise center of gravity placement
While the P•7MB is strictly for those with mad skills, the P•7MC (muscle cavity) offers a players look with just the right amount of forgiveness. Based off the P•750 irons used tour pros such as Jon Rahm and PGA champ Collin Morikawa, enhancements include moving mass up behind the face to support the point of impact.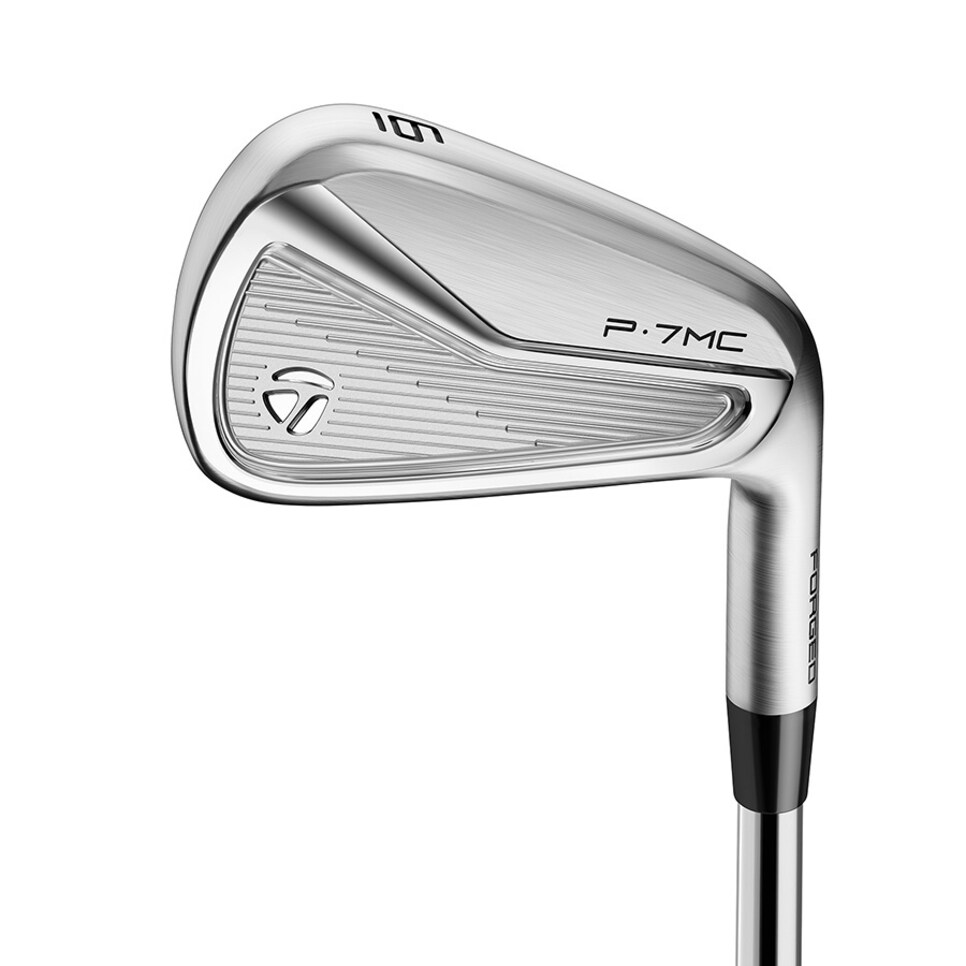 A high-buff polish and Tour satin finish deliver a unified look across the P-Series irons, allowing the company to better address the growing demand for combo sets.
All three irons sell for $1,399 for a set of eight in steel and come with KBS Tour steel shafts and Golf Pride's Z-Grip standard. The irons are available for pre-order on August 14 and will be at retail on September 4. The P•770 irons are offered in 3-PW/AW; The P•7MB irons come in 3-PW as do the P•7MC. All three models are available in right- and left-handed options.