Rock Bottom
BREAKING: America has a new worst sports franchise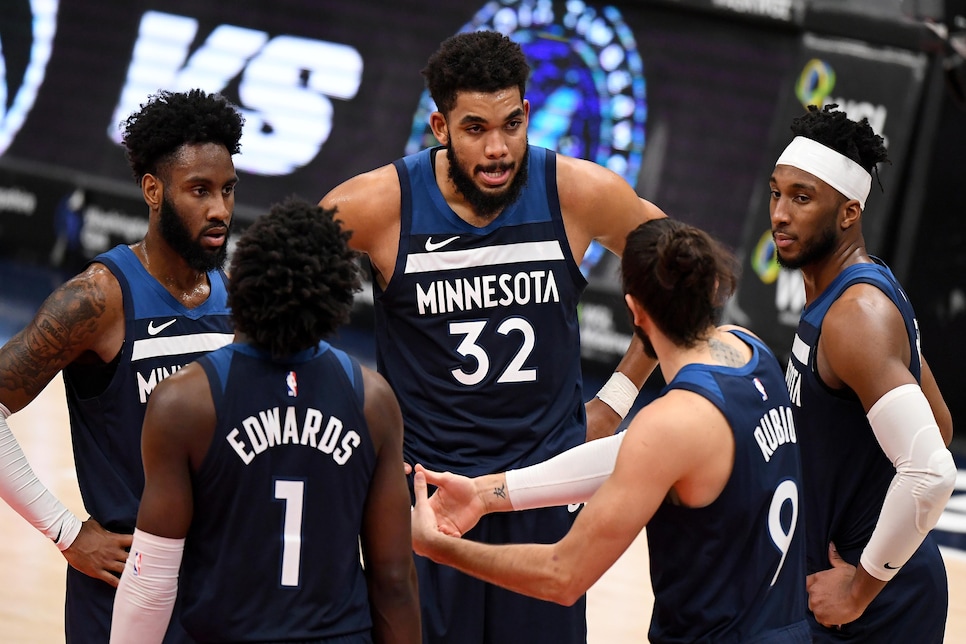 Wow, the difference a couple of weeks can make. Back at the start of February, the Tampa Bay Buccaneers were, statistically speaking, the worst franchise in the history of American sports. Sure, the team was headed to its second Super Bowl of the yet-young century, but their creamsicle failings were still so utter and absolute that they could not be overcome. With an all-time regular-season record of 278-429-1, the Bucs remained owners of the worst active win percentage in American sports at .39321, Tom Brady be damned. But according to a reddit user by the handle "TheRatPatrol," that all changed on Sunday, when the Minnesota Timberwolves dropped their 28th game of the 2020/2021 NBA season 118-99 to the Phoenix Suns. The T-Wolves' new all-time win percentage following the loss?
There's no sugar-coating that. It's beyond bad. It's worse than the Arizona Coyotes, the NHL's worst at .480. It's worse than the suddenly world-beating Padres, long the MLB's lowliest at .462. You may remember Stephon Marbury and Kevin Garnett, but they are ancient history and the recent history has been abysmal, to be generous.
22-60 in 2007-08. 15-67 in 2009-10. 17-65 in 2010-11. 16-66 in 2014-15. Since 2005, the Wolves have finished above .500 record exactly once, in 2017-18. In their entire 32-year history, they've won two playoff series. They've made the postseason just nine times, seven of which came consecutively between 1997 and 2004, losing in the first round six straight times before finally advancing to (and losing) the Western Conference Finals in 2003-04. Simply put, this is a franchise that does not need to exist, and yet exist they (excrutiatingly) continue to.
Therein lies the core issue with the NBA: Too many small-market teams on life support, existing only to make the Lakers, Celtics, and Warriors of the world look good. Wanna know the Los Angeles Clippers' all-time win percentage? .414. How about the Memphis Grizzlies'? .416. The Hornets'? The Kings'? .439 and .456 respectively. All of those figures are worse than the worst the NHL and MLB have to offer, and, assuming TB12 plays for another two years, will be below than Bucs' in short order as well. So we can safely go ahead and crown the T-Wolves as the WOAT. There's no light at the end of the tunnel or break in the weather. The richochet off rock bottom has yet to materialize. This may be the closest thing the poor T-Wolves ever get to a championship, so let's give them their due.