The Loop
National Champions UCF launch space-themed alternate uniforms into CFB stratosphere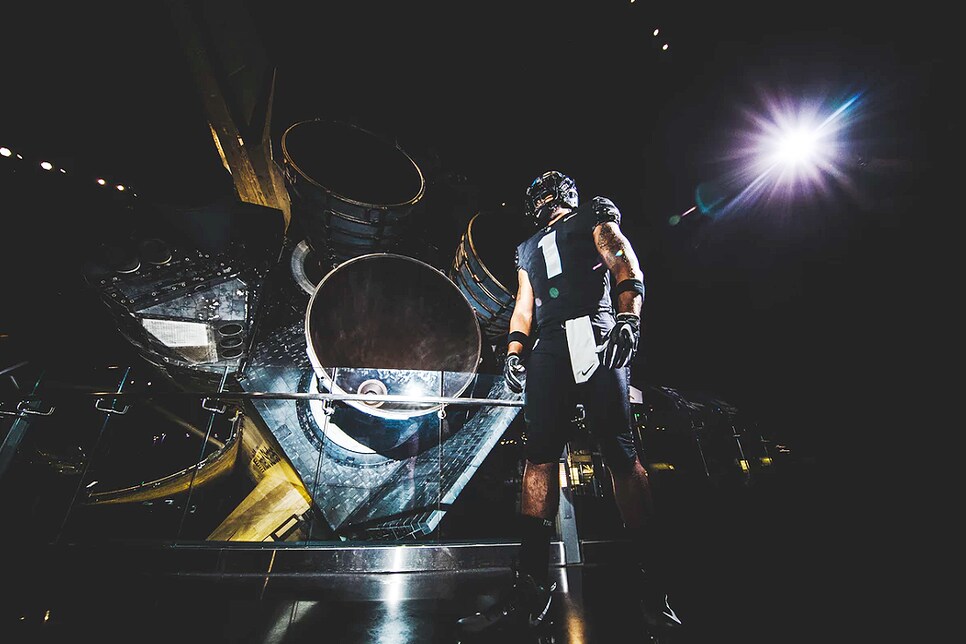 Self-proclaimed 2017 National Champions, UCF, are quietly having another incredible year. They're 7-0 and 10th in the AP poll. They've won 20 consecutive games, haven't lost since the 2016 AutoNation Cure Bowl, and are basking in the struggles of former hotshot coach Scott Frost, who is 1-6 since leaving Orlando for Lincoln last December. Needless to say, everything is coming up Golden Knights at the moment, including the hotly contested randomly colored alternate uniform sweepstakes, which UCF just took control of with their new 2018 Space Game Uniforms. Passengers, please prepare for takeoff...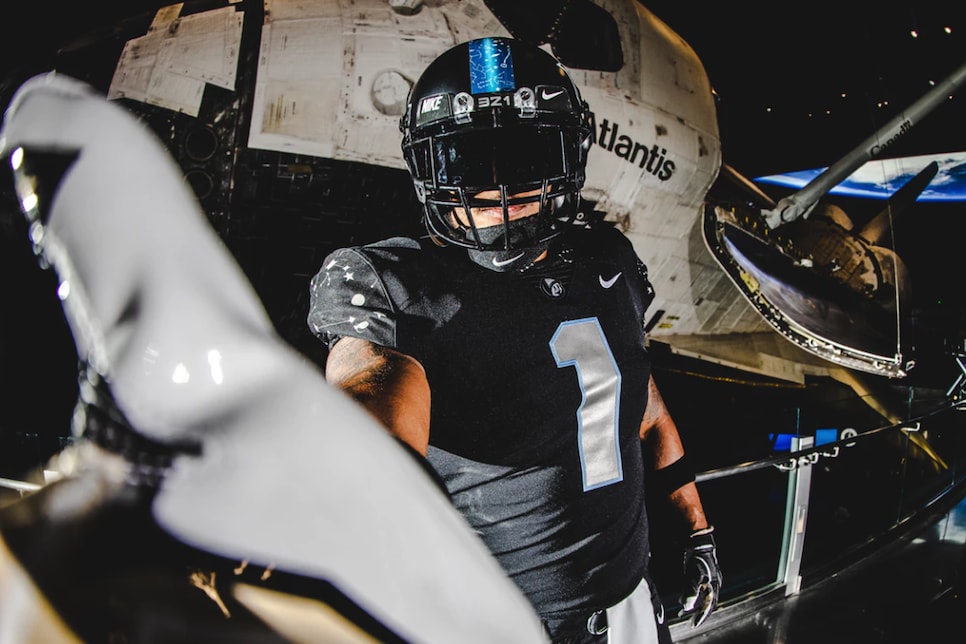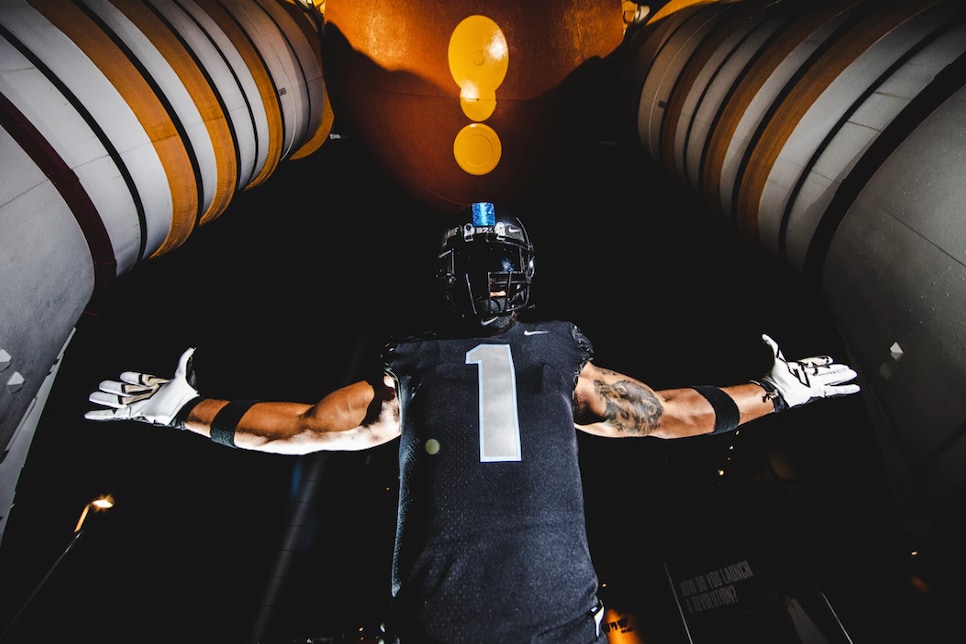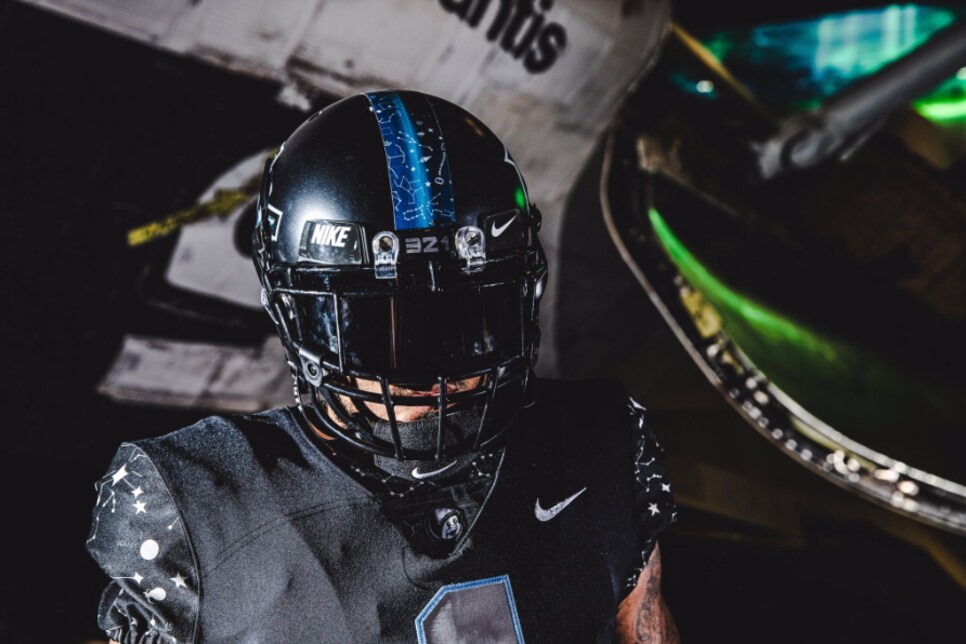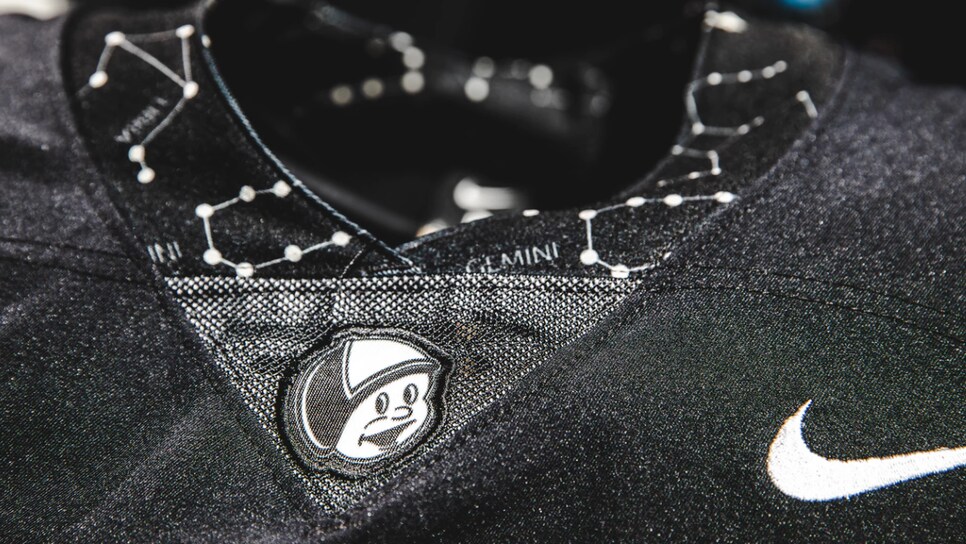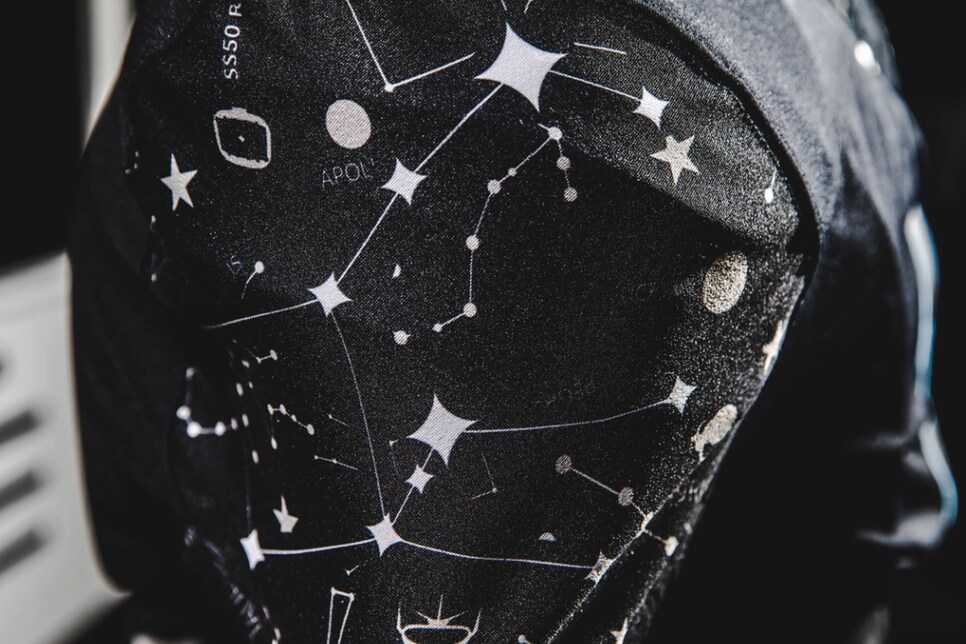 So yeah, if these don't have you seeing stars, then you're Ray Charles. Featuring an array of cool design cues celebrating UCF's history as a feeder school for Cape Canaveral and the nearby Kennedy Space Center, the Space Uniforms feature constellation patterns representing the layout of the UCF campus, the school's original "Citronaut" mascot, and blue accents designed to mimic the sky and waters surrounding Cape Canaveral. Sure, maybe they're a little too similar to Air Force's AC-130 alternates, but if that's anyone's fault, it's Nike's, who love to recycle templates for any program not named Oregon or Ohio State.
If you want to catch these bad boys in action, UCF is planning to roll them out for their annual Space Game on Thursday, November 1st, when the Golden Knights will take on Temple. More power to you if you tune in to that one just to see some new jerseys.