Money
The 'other' golf playoffs that will have a big impact on the PGA Tour in 2024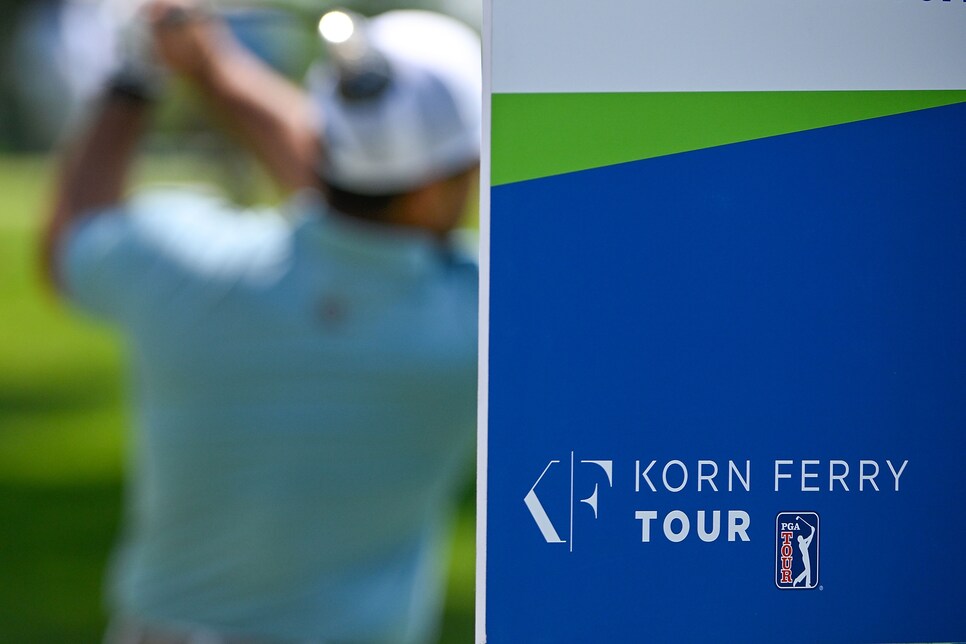 The PGA Tour's FedEx Cup Playoffs will garner much of the golf buzz the next few weeks, but not to be forgotten is the stretch run playing out on the Korn Ferry Tour, which has some extra spice this year because of what's at stake: A slice of the new, enormous prize money pie made available thanks to the PGA Tour's scuffle with LIV Golf.
The broad opportunities being afforded players on the developmental tour are the same: The 30 top finishers after the Korn Ferry Tour Championship in October will get PGA Tour cards for next season. But the financial dynamic for rookie PGA Tour members next year will be fundamentally different than in decades past. Now, every player who gets into 15 events is guaranteed $500,000 in base pay—and that cash is paid by the tour up front before the season starts through its Earnings Assurance Program. That means no scrimping and scrounging for plane fare, bunking on a friend's couch or eating fast food ten times a week (unless it's your thing!).
A half-mil doesn't seem like much when compared to, say, the $19.1 million Scottie Scheffler has earned so far this year on the PGA Tour. But as a frame of reference, Korn Ferry points leader Ben Kohles has won twice in 17 events and has earned $504,828. The stipend makes settling down and starting life on the big tour (presumably) easier, and sets rookies up for a shot to earn their way into the new "signature" limited-field events that mean the difference between flying commercial and going private. (Kohles, along with Rico Hoey, Ben Silverman and Pierceon Coody, are mathematically guaranteed to finish the season in the top 30.)
How big of a deal is getting full membership this way? Just ask Akshay Bhatia. He won the Barracuda Championship opposite the British Open as a Special Temporary Member. It earned him exempt status next year, but no points toward getting into the FedEx Cup Playoffs—the magic door that opens access to virtually every non-major on the schedule.
The dates to know? Two more regular season events are on the schedule: This week in Nebraska (Pinnacle Bank Championship) and next week in New Jersey (Magnit Championship). A week later, the KFT begins its version of the playoffs with four bigger-purse events ($1.5 million) that whittle down to progressively smaller fields. Get to the first playoff event and you've a shot to keep going. Only the final 75 compete in the Korn Ferry Tour Championship Oct. 5-8 will have a crack at the final 30—and a piece of that guaranteed money pie.