News
Modern Teaching Spreads The Message With Science And Tech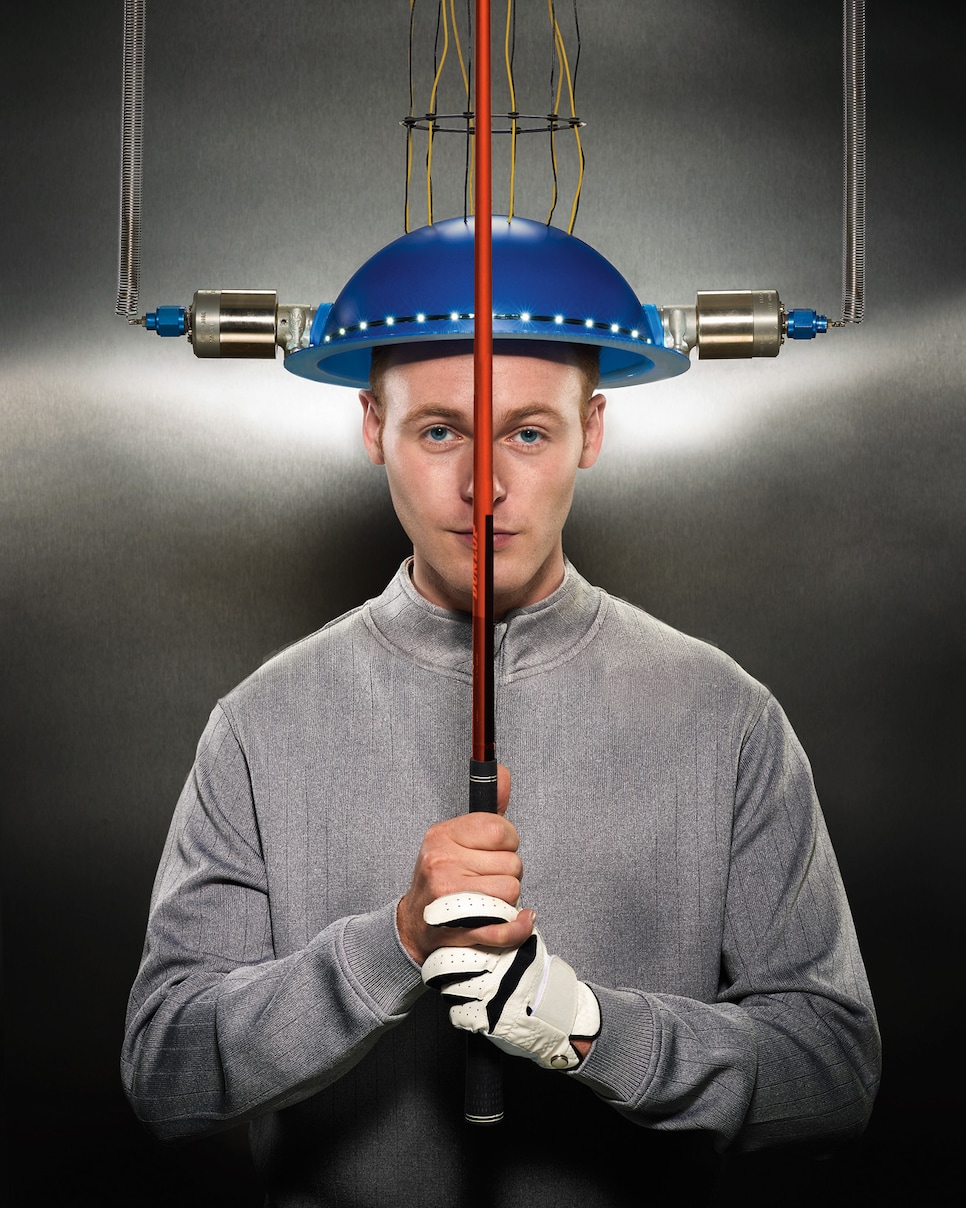 Photo By: Photo by Hugh Kretschmer
What does a great golf instructor look like? It has never been harder to fit one into some kind of standard teacher template.
The members of Golf Digest's newest 50 Best Teachers list can certainly be found in the traditional places and playing their traditional roles—working with the greatest players in the world on PGA Tour ranges and sharing decades of acquired wisdom from the most prestigious practice facilities on the planet.
But each biennial survey has proved to be a sensitive tool for measuring the emerging prominence of teachers joining the national instruction conversation. And many of the fast-rising and new members of the group are building their reputations and profiles in different and less-traditional ways—from short-game and coaching specialization to scientific research and reaching the masses through social media.
Our 2017-'18 list is a reflection of that trend. Butch Harmon is the overwhelming choice for No. 1 by the group of more than 1,000 teachers surveyed—as he has been for nine of the 10 surveys we've conducted since the list's inception in 2000. Recent PGA Teacher of the Year Mike Adams finished second, followed by Chuck Cook, Jim McLean, Cameron McCormick, Mike Bender, David Leadbetter (the winner in 2000), Hank Haney, Jim Hardy and Sean Foley. That group has made a collective 72 appearances on the 10 top-teacher lists we've produced—and Harmon, Cook, McLean and Leadbetter have finished among the top 10 in every edition.
The rest of the list is populated with rising and emerging teachers with different stories to tell, different teaching styles and different platforms.
Claude Harmon III has the most famous father in golf instruction, but the Florida-based teacher has built his reputation on work with consecutive U.S. Open champions Dustin Johnson and Brooks Koepka—and his ability to merge the old-school lessons from his family tree with the modern analysis made available by tech tools like TrackMan and Gears. Short-game guru James Sieckmann is as much an informal sport psychologist as he is a stroke mechanic, helping his PGA Tour players not only hit better shots around the green but believe in themselves when the pressure is at its height. Harmon and Sieckmann joined the 50 Best in 2013 and 2015, respectively, but jumped to Nos. 12 and 16 this time.
"There are amazing teachers out there, and I think the average lesson a person can get has never been better," says Adams, who has mentored more than a dozen teachers who moved onto 50 Best and Top 100 lists over the past 30 years. "The technology available and the access to social media and video instruction online and on the Golf Channel means that people can get information from teachers that they never would have been able to see before. But more than just reciting information, the best teachers understand how to deliver that information to the student in front of you. That's coaching."
Providing an easy-to-navigate map for the volumes of information available to anybody with an Internet connection is the challenging 21st-century assignment every great teacher takes on with a student—whether it's a tour player or a 20-handicap. A YouTube search for "fix a slice" produces more than half a million results. It forces a coach to become a master of counterprogramming, so to speak.
"We're drowning in information and starving for wisdom," says perennial top-15 teacher Martin Hall—who has a special sensitivity to the question of video instruction because of his role as a Golf Channel host. "Anybody can espouse a theory and show off what they know, but if you aren't actually standing there in front of the student, it's a little like the Wild, Wild West. You can wander in, shoot up the town and go to the next place."
The markers of a great coach, Hall says, are ones like Butch Harmon, whose tenure includes some of the best players in the world. "It isn't as much what he says or does, it's how he says it," says Hall, who is based at Ibis Golf & Country Club in West Palm Beach. "Butch removes doubt. He's not under the hood removing gaskets and changing parts."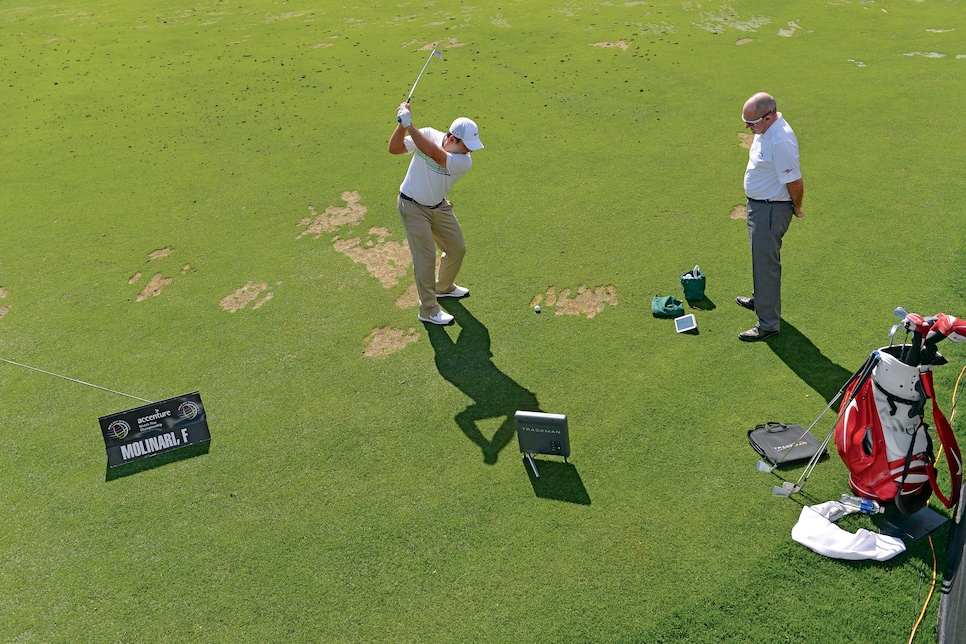 Longtime 50 Best Teacher Randy Smith calls that process "creating the illusion"—giving the players the tools not to make a particular kind of swing but to produce the shot they see in their head. "It doesn't have anything to do with whether you're 'old school' or 'new school,' or whether you use a video camera, TrackMan, K-Vest or force plates," Smith says. "Tools are great, but they're only useful if you can use them to train a player to hit the shot they need at the time they need it. Nobody won the U.S. Open on a driving range."
Instructors like Smith and McLean came up in the 1970s, when the path to prominence started with an apprenticeship under an established teacher at a notable club. "You learned by watching other teachers teach," says McLean, who began his career as a teaching pro at Westchester Country Club alongside player-turned-teacher Lighthorse Harry Cooper. "You saw the language great teachers used—and what they said and didn't say."
As McLean progressed to his head-professional jobs and running his eponymous chain of schools, he developed a rigorous training system for the young teachers working under him, designed to download the wisdom (and professionalism) of veteran coaches and promote research that McLean could use to improve his teaching.
"You can learn so much by watching and measuring what the best players do, but you also have to be able to figure out how to give a player what works for his or her body and swing, in a way they can use it," says McLean, who will move from his longtime home at Trump National Doral in Miami to The Biltmore in Coral Gables at the end of 2017. "That only comes from watching a lot of shots and giving a lot of lessons. There's no shortcut."
The nine new instructors joining the 2017-'18 50 Best list—Mark Blackburn, Scott Hamilton, Michael Jacobs, Andrew Rice, John Dunigan, Bernie Najar, John Tillery, Cheryl Anderson and E.A. Tischler—represent this "hybrid" approach, combining technological savvy with pure coaching skills and a lot of sunburn on the lesson tee.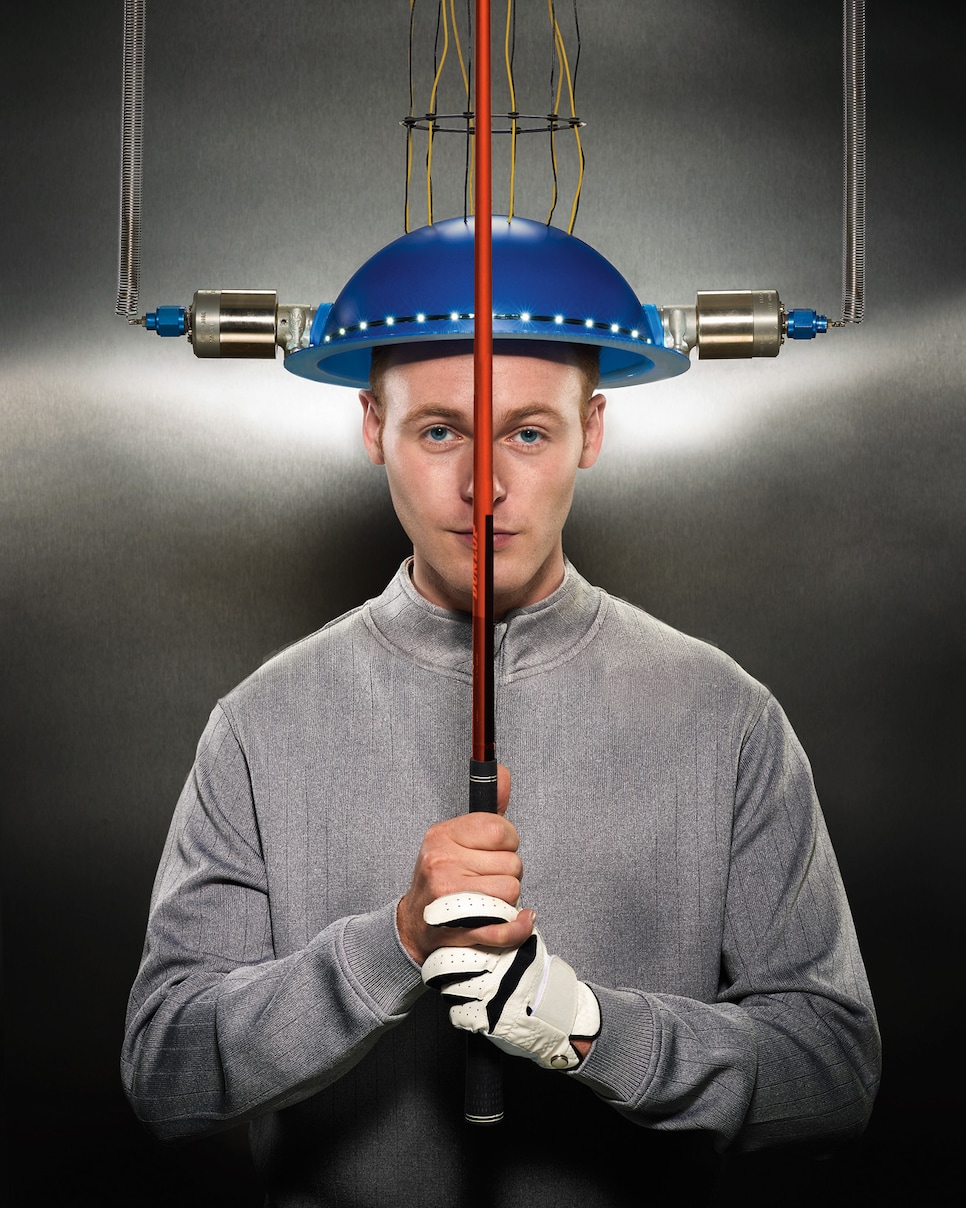 Blackburn flourished as a teacher because he could relate to the struggles of the players he came up with on the mini-tours—and knew from experience how important it was to streamline the instruction message. "When I learned the game, I did it the wrong way around," says Blackburn, who is the highest ranked new teacher at No. 27. "I'd get all of this information and tinker with it, trying to 'perfect' a swing to take on the course. As a player, I was the last guy on the range, doing stupid stuff like practicing with a 2-iron trying to hit high draws—because I figured that if you could do that with the hardest club, you could hit any shot."
Now, Blackburn (and Hamilton, Tischler and Tillery, who all coach tour players with 2017 victories) cut similar profiles during their lessons. They'll keep a side eye on the data coming through a TrackMan, but their patter is clean and direct, without a hint of the jargon that made 10th-grade physics such a chore.
"The information we have now is far superior to what we had 15 or 20 years ago, and an instructor always needs to be learning," Blackburn says. "But when it comes to working with a player, I don't like to use the word 'instructor' because that implies that it's mostly about delivering a bunch of information in one direction. You have to be a coach. You have to remove clutter and help people play the game."