Dirty Balls
Astrophysicist alleges MLB used a special juiced ball for All-Star Week, the playoffs, the World Series and, of course, Yankees games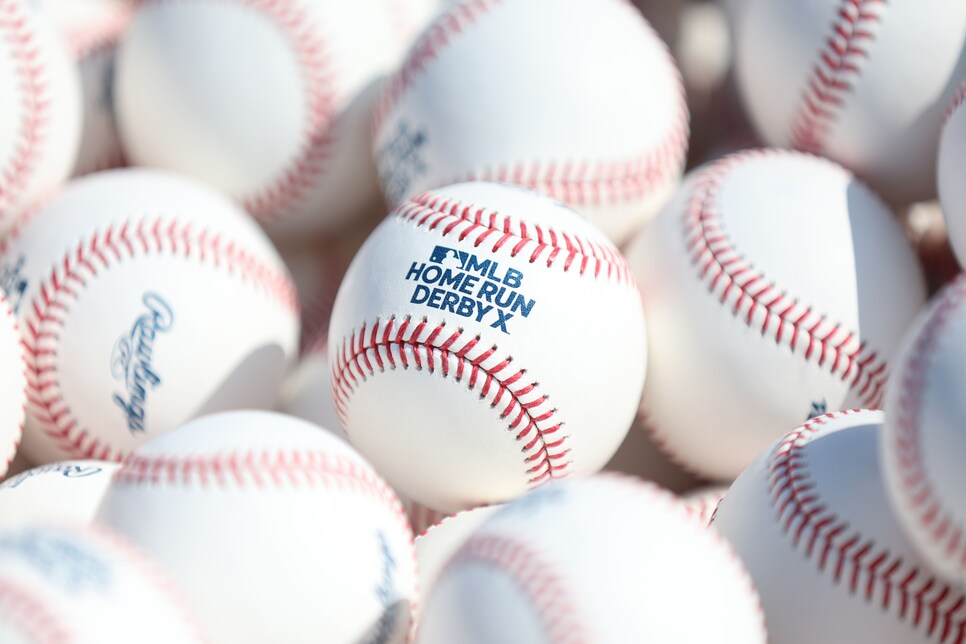 The MLB has weird balls. If that came out wrong, we apologize, but you know it, we know it, and the players know it. In 2022, MLB commissioner Rob Manfred promised these problems had been solved. Major League Baseball was moving to a new, lighter ball, tacitly admitting to the "Juiced Ball" era while simultaneously stamping it out. That new ball was reportedly going to be used exclusively across the league, but by the time the summer rolled around, starting pitchers like Chris Bassitt and Justin Verlander were already complaining to reporters about the continued inconsistency of baseball's most important piece of equipment. Manfred swore up and down that these issues were in the past, a product of COVID supply chain issues back in 2020 and 2021, but here they were again, rearing their ugly head.
Enter Dr. Meredith Wills, a rare combination of astrophysicist and unrepentant baseball nerd. Wills decided to figure out what was wrong with the MLB's balls (again weird, sorry) once and for all, collecting over 200 specimens used in various games throughout the season without the MLB's permission. What she found, as published in this fascinating Business Insider expose on Tuesday, is that the MLB used not one, not two, but three different balls over the course of the 2022 MLB season.
By weighing each ball, Wills was able to establish three separate categories: The lighter "dead ball" that was said to be the new league-wide default, the heavier "juiced ball" from years' past, and a new middle-weight ball, referred to in Wills' research as the "Goldilocks Ball" for being the best of both worlds—heavy enough to soar into orbit at regular intervals but not so heavy that the pitchers start to whine.
Perhaps even more interesting than the discrepancy in the "Goldilocks" ball's weight, however, were the situations where it was found: All-Star Week, including the Home Run Derby; commemorative games; the postseason, including the World Series; and Yankees games. Yes, really. You can see a color-coded graph of Wills' findings here if you don't believe us.
It's worth noting that the appearance of the sweet-spot balls at Yankees games coincided with Aaron Judge's AL home-run chase, which captured the hearts, minds, and eyeballs of America so completely that ESPN was cutting away from college football to air his at-bats. The MLB disavows all knowledge of this ball, with a spokesman from the league calling the findings "inaccurate and just plain wrong," but according to Wills, the only ordinary regular-season games these balls were found at between June and October were Yankees games.
Coincidence? Crackpot conspiracy? Yet another genuine MLB cover-up? Honestly, who's to say. Counter research by Dr. Lloyd Smith, director of Washington State University's sports science lab, examined five batches of MLB balls in 2022, determining that weight variance was within normal parameters considering atmospheric conditions, such as temperature and humidity, as well as the balls' handmade manufacturing process. So whichever way you want to spin it, you can, but maybe, just maybe, it's time to start dusting off that trusty old asterisk once again.