News
Mid-Am to put return to pro golf on hold … to play in two majors? The crazy story of Kevin O'Connell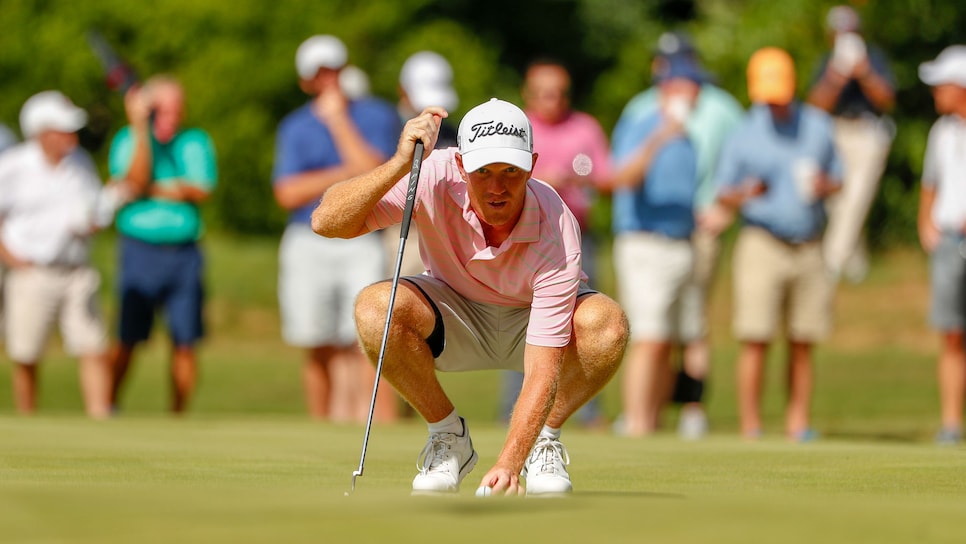 Photo By: Copyright USGA/Chris Keane
Life throws you curveballs, the old saw goes, though it does not also note that sometimes they're hanging curveballs. Maybe it should. Kevin O'Connell got one and took it deep.
O'Connell, a re-instated amateur determined to give professional golf a second try, planned on entering European Tour qualifying later this year. Then he won the U.S. Mid-Amateur Championship at Charlotte (N.C.) Country Club last month.
The payoff for winning the Mid-Am is nothing that money can buy: A Masters invitation and a U.S. Open exemption, though with one important caveat: He has to remain an amateur.
"Well," he said to his long-time instructor Todd Anderson, who had called to congratulate him on his Mid-Am victory, "it doesn't make sense to go to Europe any more."
"Yeah," Anderson replied, laughing. "I think that's off the table."
Augusta National and the Masters and a U.S. Open at Pebble Beach Golf Links is an elite golfer's winning lottery ticket. "How many opportunities are you going to get to play in the Masters and the U.S. Open?" asked Anderson, the Director of Instruction at the PGA Tour's Performance Center at TPC Sawgrass.
"Foregoing my invitations to [the major championships] was a very hard decision," Knost said then. "But I feel like now is the time to begin my professional career. I hope to play in many of their championships in the years to come." More than a decade later, Knost still has not played in the Masters and has played in the Open only once.
O'Connell, 30, a Cary, N.C., resident, was similarly not conflicted, though in the other direction. The Masters and U.S. Open, as well as a U.S. Amateur exemption and possibly playing on the U.S. Walker Cup team, prevailed without an internal argument. "I think those were definitely the primary reasons," he said. "Secondarily, just the idea of another year of elite golf at the amateur level, it's a good proving ground as well."
So, a decision on a second professional foray has been tabled, the latest change in direction in his transient existence. A University of North Carolina graduate in 2011, O'Connell played three summers of mini-tour golf, on the eGolf Professional Tour.
"I just never really had the type of success I wanted coming off college," he said. "I would always kind of get my money back, finishing 20th place or so, but I came to the realization, whether it was from a maturity standpoint or a physical skill set, I didn't think I was where I needed to be. I played four years at North Carolina and prior to that, I played all the biggest junior tournaments, and had played with Cameron Tringale, Russell Henley, Rickie Fowlers, Jamie Lovemark, those kinds of guys. I knew I wasn't at that level yet."
He tried PGA Tour qualifying on three occasions, without making it past the first stage. So he took a job with a boutique investment firm, where he worked for three years. Then a friend, T.D. Luten, a former assistant golf coach at Duke who had taken a job as a territory manager for PXG (Parsons Xtreme Golf), called and offered him a job as a sales rep.
"He heard it in my voice, that sitting behind a desk nine, 10 hours a day, was not exactly what I wanted to be doing," O'Connell said.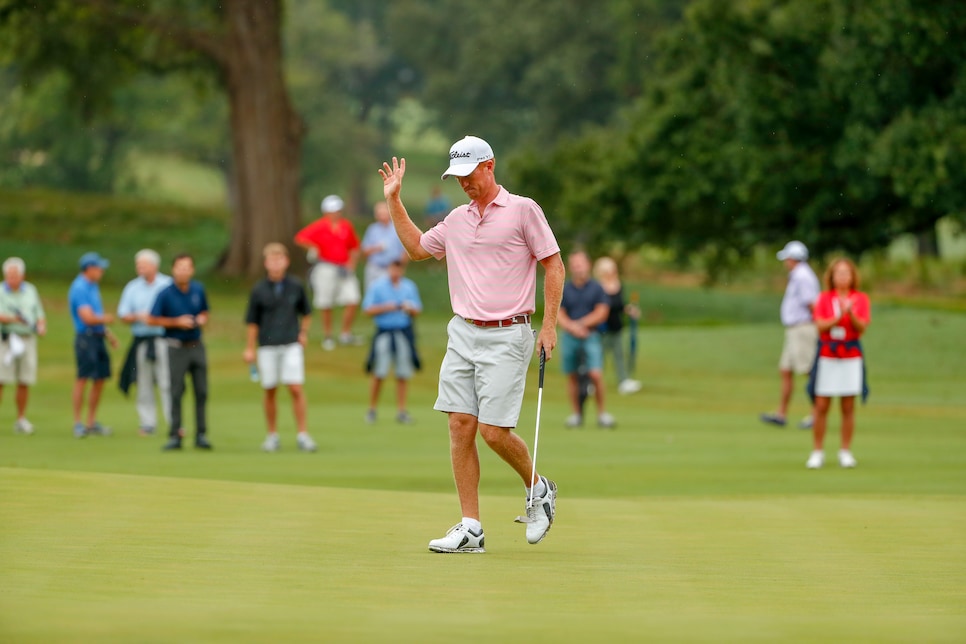 Copyright USGA/Chris Keane
In the meantime, he had regained his amateur status. The new job that took him to golf courses and golf shops and allowed him more opportunity to work on his golf game. A year into it, the urge to try once more to take it to another level returned. "I really just kind of approached my parents with the idea that I wanted to give Q school a try again at the end of the year," he said.
"If I could point out one thing that is biggest difference between now and when I was playing the mini tours, is that I would probably just point to general maturity. When you come out of college and into your first foray in professional golf you feel have to be this perfect player. That's not really the case. You don't have to be perfect. You just kind of have to get the ball in the hole."
Anderson saw something else, a young player falling into a common trap. "He was chasing distance a little bit more, rather than playing the consistent control game he'd had success with," Anderson said. "He went through a phase where he got a little bit obsessed with hitting the ball far. You don't really realize you're getting away from who you are as a player.
"He's always been a very accurate player. He's never really been the longest hitter, but he hits it plenty far. Now he's going back to the kind of player he was when he was having success."
Whether that will be good enough is not the only question ahead of him. Is time an issue, too? "The clock is definitely ticking," Anderson said.
O'Connell and his wife, Michelle, a university recruiter for Cisco, have been married three-plus years, "and kids are something we'd like to have," he said. "That's probably my biggest concern. As far as age, the early 30s are somewhat a golfer's prime. I don't feel my physical skills have deteriorated."
But those are questions for another day. The holiday season is approaching and in about two months, O'Connell will be checking his mailbox daily, in anticipation of receiving the greatest gift in golf, postmarked Augusta, Ga.
Main photo: Copyright USGA/Chris Keane