News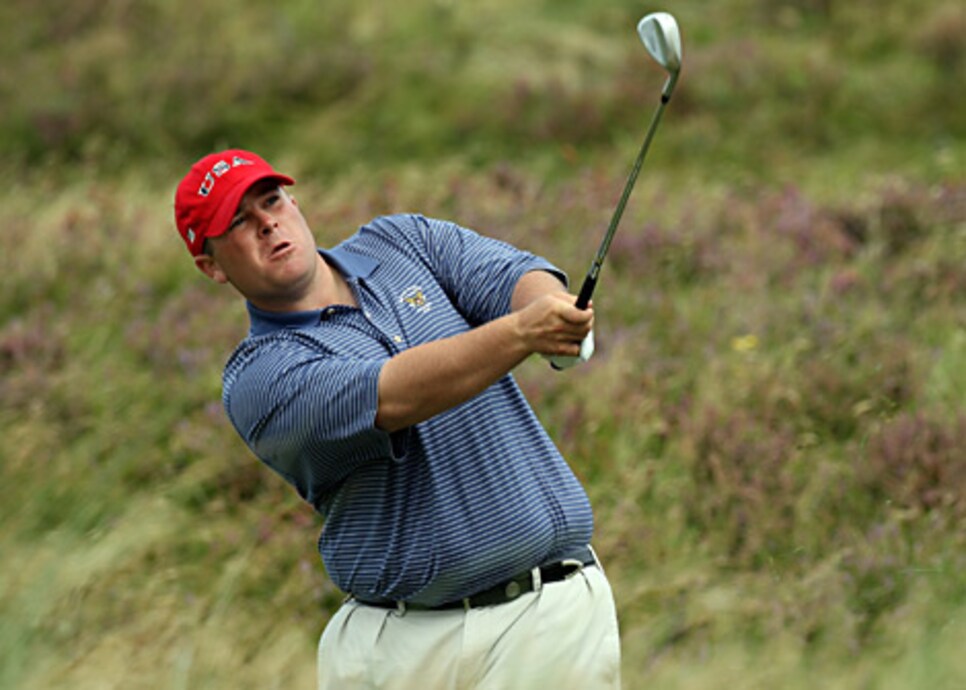 Amateur Invitations to the majors aren't enough to make knost wait.
No matter how many people viewed it otherwise, Colt Knost always looked at the decision at hand as a win-win proposition. Remain an amateur to take advantage of the Masters, U.S. Open and British Open invitations he earned this past summer by becoming just the second player to win both the U.S. Amateur and U.S. Amateur Public Links titles in the same year, and the 22-year-old would have the experience of a lifetime spending 2008 playing in three major championships. Turn professional, and he would start his post-college life knowing his game was in as good a shape as it could be to try and earn a PGA Tour card at qualifying school this fall.
After much speculation Knost ultimately chose the latter, announcing his decision Sept. 24. The native of Pilot Point, Texas, will make his pro debut at next week's Valero Texas Open and enter PGA Tour Qualifying school next month.
"Foregoing my invitations to [the major championships] was a very hard decision," Knost said. "But I feel like now is the time to begin my professional career. I hope to play in many of their championships in the years to come."
Knost's decision does indeed buck the trend. He becomes the first U.S. Amateur champion to turn down the accompanying Masters invitation since Tiger Woods in 1996 (who then qualified for the 1997 event as a professional and eventually won the tournament). Unless Knost also can qualify to play at Augusta National GC as a pro before next April, he would be only the third Amateur champion not to play in the follow year's Masters since 1949.
Still, delaying the start of his professional career by at least seven months was too much to ask, particularly with the notoriety Knost has earned this past year. Last April, while still a senior at SMU, Knost Monday qualified to play in the PGA Tour's EDS Byron Nelson Championship and then shot a 64 in the second round to make the cut. From there he went on to earn Conference USA player of the year award and second-team All-American honors before becoming only the sixth person to win two USGA events in the same calendar year. This acclaim made exemptions into this fall's PGA Tour events possible.
Upon finishing his college career in May he said that he was remaining an amateur in the summer to try to make the U.S. Walker Cup team. Not only was he among the American squad that played at Royal County Down earlier this month, but he earned three points in the 12½-11½ U.S. victory.
Knost will be represented by Hambric Sports Management's Blake Smith, son of instructor Randy Smith, who has been Knost's coach for the past five years. He has also reached a multi-year endorsement deal with Titleist and FootJoy.