$300k is $300k
Michael Block's PGA performance leads to an ... interesting offer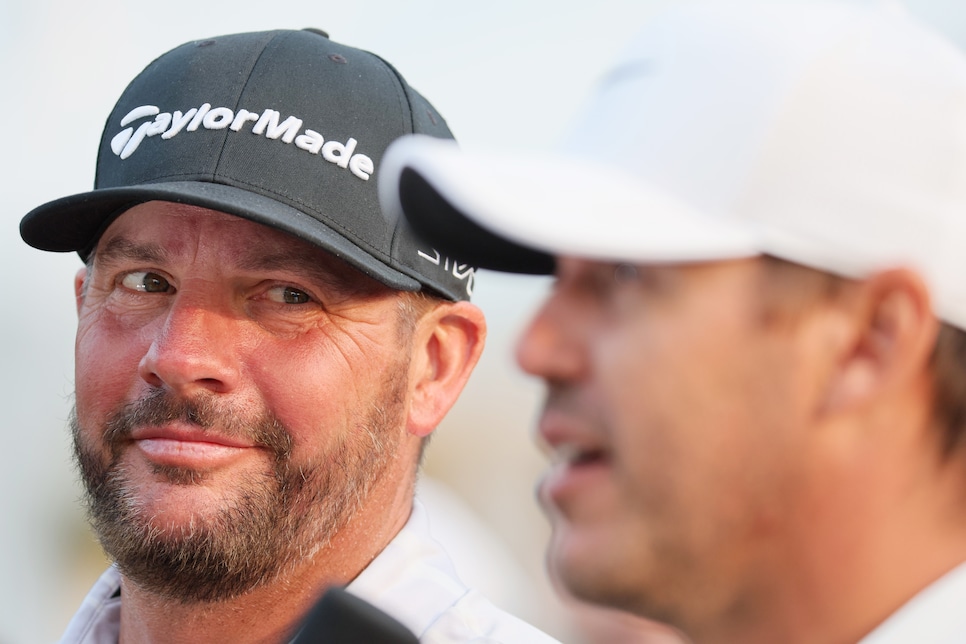 It's Michael Block season.
Speaking of adults … quite an interesting website is trying to join in on the Michael Block mania, and this is certainly a new one in golf circles. My.Club may sound like a place where you pick out your irons and perhaps a new putter, but, umm, it focuses on a different type of service. One of the adult entertainment variety.
The subscription service is attempting to enter the golf landscape by bagging the biggest name in the sport (for the moment) offering the newly-minted PGA legend $300k to become its golf professional. That's potentially more money than he made at the New York major.
An exclusive "subscription-based platform" that allows individuals to talk privately with content creators sent out an open letter to Block stating that they could compensate him up to $300,000 if he joined the service. For the next 12 months, Block would be able to provide coaching tips and one-on-one chats with users.
Block has yet to respond publicly to the offer.