Block Party
Why did the Internet turn on Michael Block so quickly?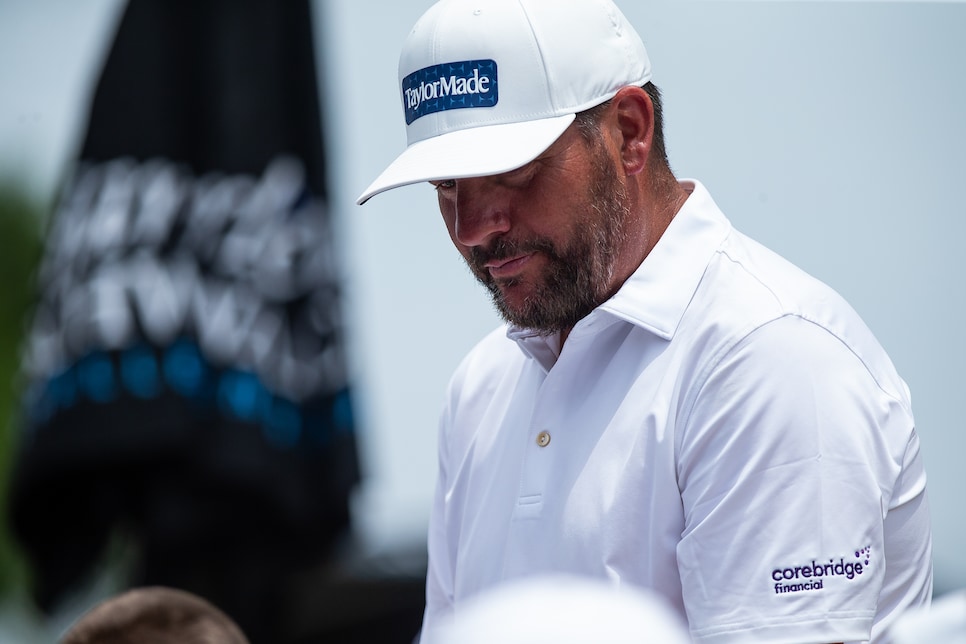 If you ever needed a prime example of the speed at which the Internet builds someone up and breaks them down, look no further than Michael Block's last 14 days.
First, Block was a nice story, the 46-year-old having made the cut in the PGA Championship. Then he became a heroic figure, not succumbing to the weekend pressure at a major and shooting rounds of 70 and 71, with a loud hole-in-one on Sunday, to tie for 15th and earn an exemption into next year's PGA at Valhalla.
Folks had alreay begun to turn on him on the weekend, accusing him of playing to the cameras and exaggerating the David against a field of Goliaths role, Block having been a very good player in the Southern California PGA section for quite some time. Then he was invited into the field at the Charles Schwab Challenge (and the RBC Canadian Open), and he was soon going viral on the Ripper Magoo podcast with Bob Menery, claiming if he had Rory McIlroy's length off the tee, he'd be one of the best players in the world.
That was the moment Block began receiving Ken Bone levels of "wait, this guy is actually THE WORST" energy. It all happened so quickly, with fans going from rooting for this plucky underdog to actively cheering on his first-round struggles at Colonial.
Fortunately for Block, Golf Twitter is not a real place, one that's not representative of the golf world at large:
On this week's episode of The Loop podcast, we broke down the entire Block party saga, and just how much it highlighted the lame trend of the counter-opinion for the sake of the counter-opinion on social media. Plus, we discuss the wild scramble story involving five-time PGA Tour winner J.B. Holmes, and much more. Please, have a listen below, and like and subscribe to The Loop wherever you get your podcasts.