Fantasy Advice
Memorial Tournament 2021 DFS picks: It's time to respect Viktor Hovland's short game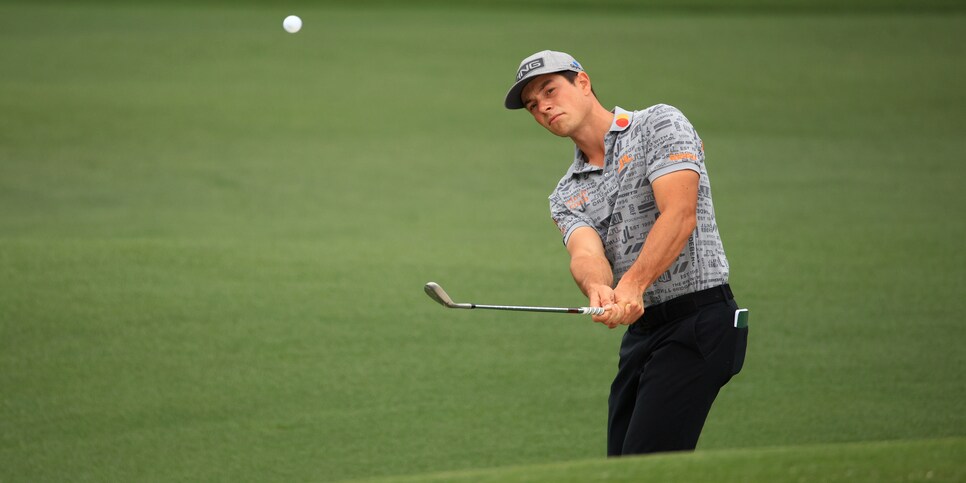 The course key stats model at RickRunGood.com is a terrific tool for identifying metrics that are strongly correlated with success at a tour venue each year—and even after massive renovations at Muirfield Village Golf Club, we can say with virtual certainty that strokes gained/approach and SG/around the green will be important to playing well at Jack's place. This is a second-shot course, but these greens are smaller than tour average (5,000 square feet on average), so you need to be hitting them frequently or making a habit of getting up and down for par.
Nicklaus' changes included adding a little more than 100 yards, lengthening the total possible yardage to 7,548. The changes were full-scale—including recontouring and repositioning greens, pinching in or angling fairways, tweaking all bunkers and regrassing all greens—so expect the new turf to play a bit more firm and fast than usual, despite the addition of the PrecisionAire system beneath the surfaces, allowing the club to control the drainage. With the four-inch Kentucky bluegrass rough, Muirfield Village—the second-toughest course on tour last season—will continue to challenge the best players in the world.
Given those required skill sets, here are my favorite plays and fades in each price range at the 2021 Memorial Tournament.
The latest videos from Golf Digest
Price range: $9,000 and above
High Upside: Bryson DeChambeau ($9,000 DraftKings | $11,900 FanDuel)
DeChambeau's recent results haven't been up to his lofty standards, but the renovations at Muirfield Village might play right into his hands. It appears that fairways will be more difficult to hit this year and the rough will be penal. When that combination happens, it makes DeChambeau's skill set incredibly difficult to contend with.
Safest Option: Viktor Hovland ($9,900 DraftKings | $11,400 FanDuel)
Hovland has missed only one cut in his last 29 starts worldwide and while that is an impressive floor, he's always tapped into the ceiling. During that stretch he has one win and 11 top-15 finishes. The argument that Hovland's short game holds him back doesn't hold any weight anymore. Since the start of the calendar year he has been a (slightly) better than average short-game player on tour.
Most Likely To Disappoint: Patrick Cantlay ($9,500 DraftKings | $11,100 FanDuel)
I honestly have no idea about the state of Cantlay's game, and I'm not sure he does either. After missing three consecutive cuts, Cantlay did play better at the PGA Championship—finishing T-23. The problem is that his putter has been ice cold. Per the RickRunGood.com golf database, Cantlay has lost strokes/putting in seven straight measured events. That's the worst stretch of his career.
Pick To Win: Tony Finau ($9,200 DraftKings | $10,800 FanDuel)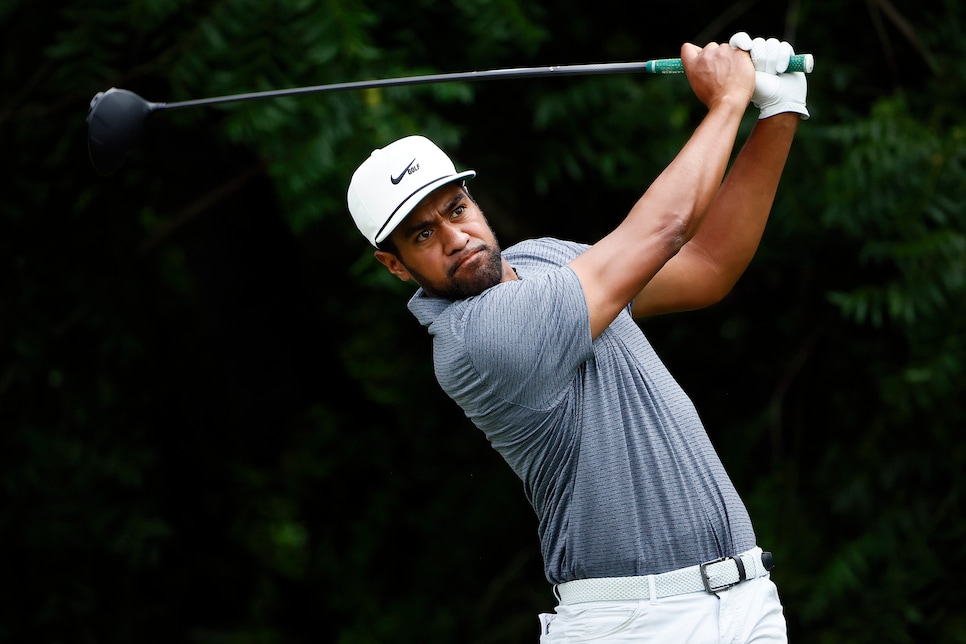 Tony Finau gained four strokes on approach at last week's Charles Schwab Challenge—a skill set that should help him contend at Muirfield Village.
Tom Pennington
Finau's results have tapered off from his scorching start to the season, but it appears he's starting to turn the corner again. His last two outings have resulted in a T-8 at the PGA Championship and a T-20 in Fort Worth last week. His ball-striking has been excellent, but he will need to heat up his putter this week at Muirfield Village.
High Upside: Louis Oosthuizen ($8,500 DraftKings | $10,200 FanDuel)
Fresh off his runner-up finish at the PGA Championship, Oosthuizen now has three consecutive top-eight finishes. He hasn't missed a cut in 2021, and he's playing in a way that is very sustainable. While he possesses an excellent putter, he's routinely gaining strokes from tee to green, making him dangerous on a weekly basis.
Safest Option: Shane Lowry ($8,400 DraftKings | $9,900 FanDuel)
I must admit, Lowry is starting to break my perception of him as "just a short-game specialist." Per the RickRunGood.com golf database, he has gained strokes on approach in seven consecutive events. During that stretch, he's earned three top-10s, including a fourth-place finish at the PGA Championship.
Most Likely To Disappoint: Rickie Fowler ($8,000 DraftKings |$9,500 FanDuel)
Forgive me for being cautious with Fowler, whose T-8 at the PGA Championship was his first top-10 finish in over a year. While there were some encouraging signs at the Ocean Course, like the 4.38 strokes he gained putting, I'm going to need to see it on a more consistent basis.
Pick To Win: Keegan Bradley ($8,000 DraftKings | $9,700 FanDuel)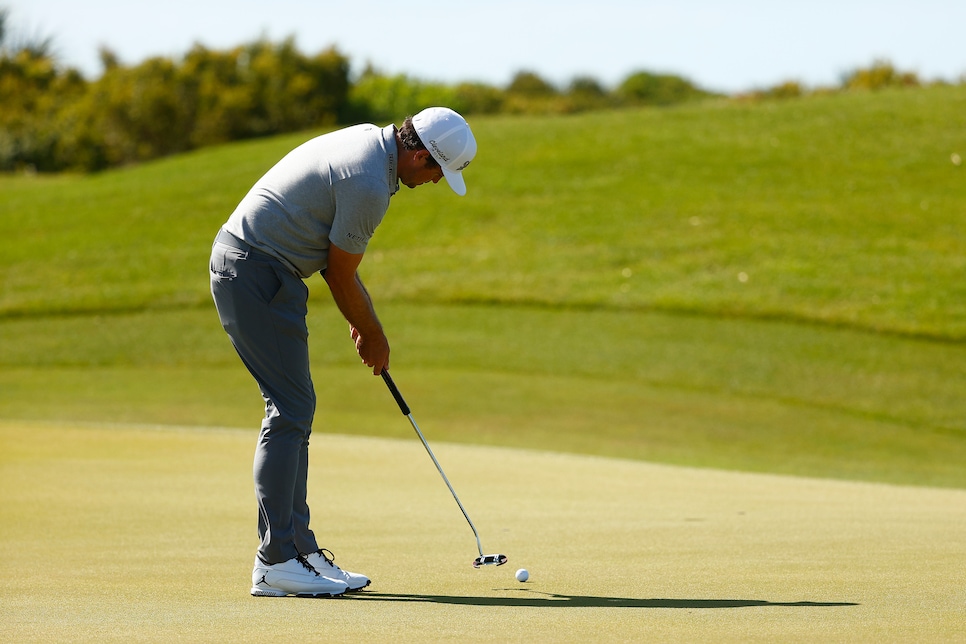 Keegan Bradley has actually been gaining strokes with the putter recently—a remarkable trend if you look at his stats longer term.
Maddie Meyer/PGA of America
I often talk about "laying the blueprint" for success, and that's exactly what Bradley is doing right now. Always a great ball-striker, Bradley has made great strides with his putter. Over his last seven measured starts, he's gained a total of 2.21 strokes with the putter. That doesn't sound like much, but he lost 25.73 strokes putting over the seven prior starts.
High Upside: Emiliano Grillo ($7,700 DraftKings | $9,400 FanDuel)
I've been impressed with Grillo this year—he has piled up five top-15 finishes in his past nine starts. The impressive part is that he's found success on a variety of different courses, which is always a good sign. He finished T-9 at the Memorial in 2019 and 11th in 2016.
Safest Option: Talor Gooch ($7,100 DraftKings | $8,600 FanDuel)
Gooch has missed only one cut in his past 10 starts and is routinely finishing between 15th and 40th. He is a great ball-striker, and he gets rave reviews from his peers—it feels like it's just a matter of time before he takes the leap to the next level.
Most Likely To Disappoint: Marc Leishman ($7,800 DraftKings | $9,600 FanDuel)
Leishman has made a habit of finding success at courses that he shouldn't, but Muirfield Village has to be a tough setup for him. With the course being lengthened and the fairways narrowed, that is going to apply plenty of pressure on Leishman, who ranks 141st in driving distance and 133rd in driving accuracy.
Pick To Win: Charl Schwartzel ($7,400 DraftKings | $8,900 FanDuel)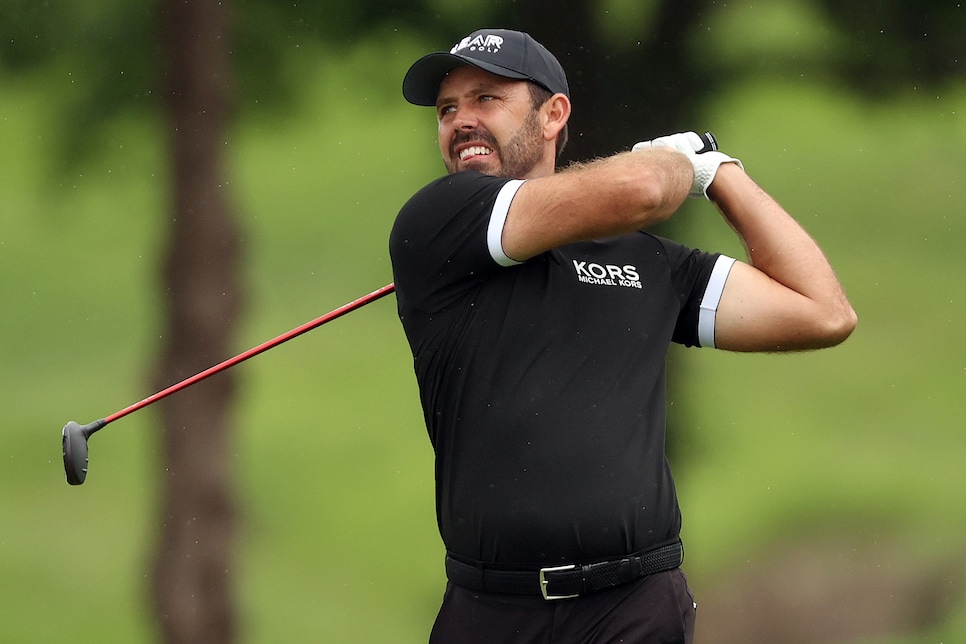 Charl Schwartzel had gained more than 4.5 strokes on approach in three straight events before a T-55 at the PGA Championship.
Matthew Stockman
The last time we saw Schwartzel, he missed the cut at the PGA Championship. Before that, he had rattled off five consecutive top-26 finishes with a T-3 at the Byron Nelson and a runner-up at the Zurich Classic. I expect Schwarztel to get back on track after the week off.
High Upside: Alex Noren ($6,800 DraftKings | $8,600 FanDuel)
When I look at difficult courses with small greens that will require a strong short game, I think of Noren. His last start was a T-55 at the PGA Championship, and he rattled off four straight top-25s prior to Kiawah Island.
Safest Option: Brendan Steele ($6,500 DraftKings | $8,100 FanDuel)
Steele has played 12 events in 2021 and made the cut in all of them. He's been better with the putter, gaining strokes in four of his past five starts. If he can marry that with his usual solid ball-striking, he might be able to make noise this week.
Most Likely To Disappoint: Byeong Hun An ($6,400 DraftKings |$7,700 FanDuel)
This low in the player pool, many might opt to cling onto An's course history—he has four top-25 finishes in his five trips to Muirfield Village. Unfortunately for An, the form just isn't there. He's missed the cut in six of his past nine starts and has lost control on his irons, which was the best part of his game.
Pick To Win: Kyle Stanley ($6,100 DraftKings | FanDuel price not yet available)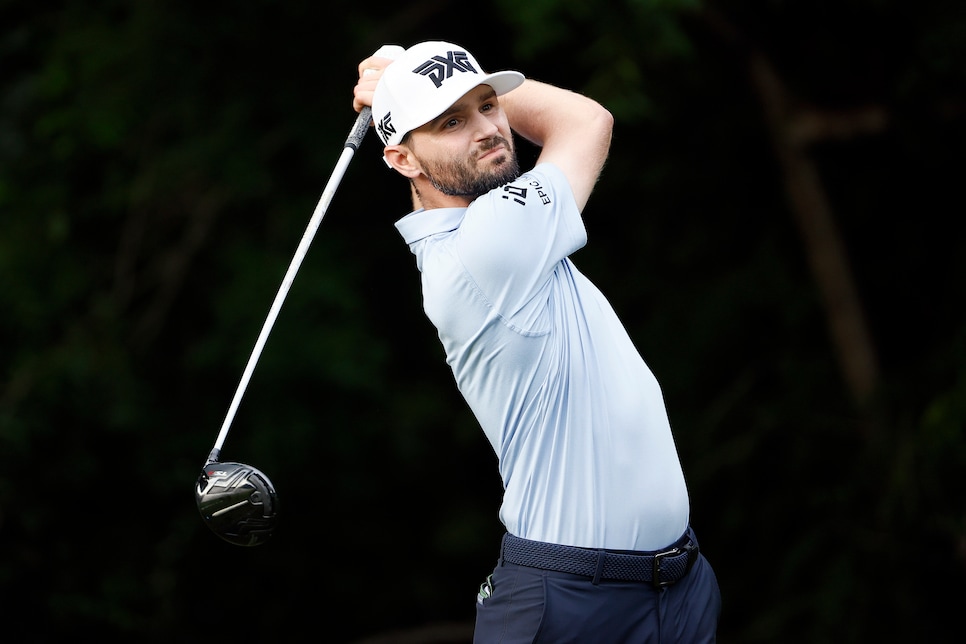 Kyle Stanley was a late addition to this field after a top-10 finish at last week's Charles Schwab Challenge.
Tom Pennington
For his entire career, Stanley has been incredibly on-brand. He's always been a great ball-striker and a below average putter. That hasn't changed, but now he's coming off an eighth-place finish in Fort Worth, he has made four consecutive cuts and he's nearly the minimum price.