U.S. Women's Open
U.S. Women's Open contender Megha Ganne posted her first-round score to the GHIN app, is a legend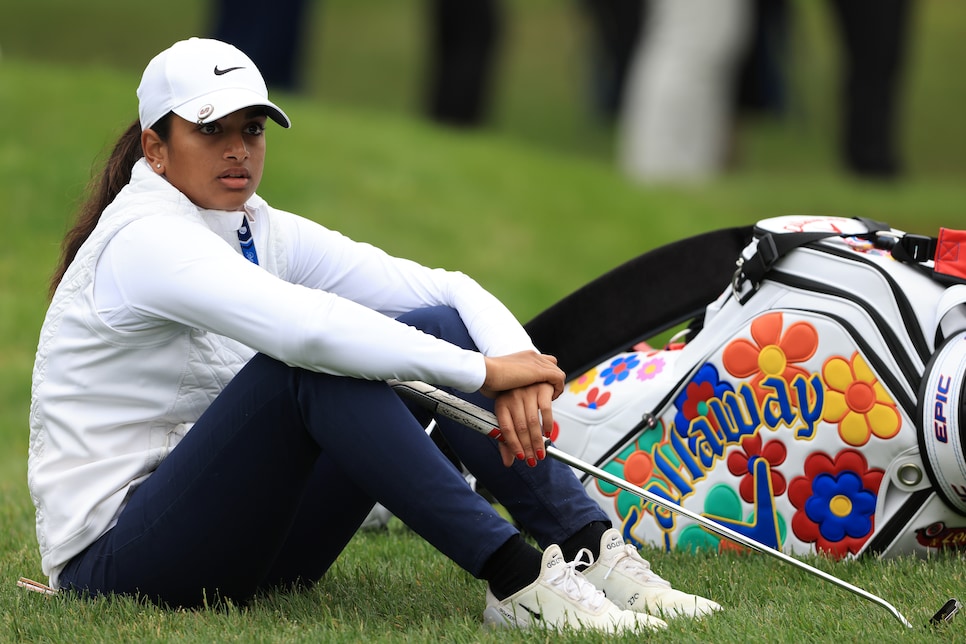 Ganne couldn't resist whipping out the phone on Thursday at Olympic Club, but it wasn't for a TikTok dance (though she was well within her rights to dance after her first-round 67). No, Ganne went straight to her GHIN app to ... post her score ... that she just shot in a major championship. The people's golfer!
Nothing but respect for this move. We all do the same thing when we have a great round - post, post, post! Unless you're a sandbagger, of course. Very relatable stuff from Ganne.
That said, the whole "relatable" thing ends there when you remember she's posting a 67 in the U.S. Women's Open, then backs it up with an even-par 71 to remain at the top of the leader board. Also, did we mention she's only 17? And that she's already committed to Stanford? Other than all that, yes, this score-posting move was very relatable. Go Megha, go.