Phil Being Phil
Either Phil Mickelson is really bad with names or he's been trolling Colin Montgomerie for decades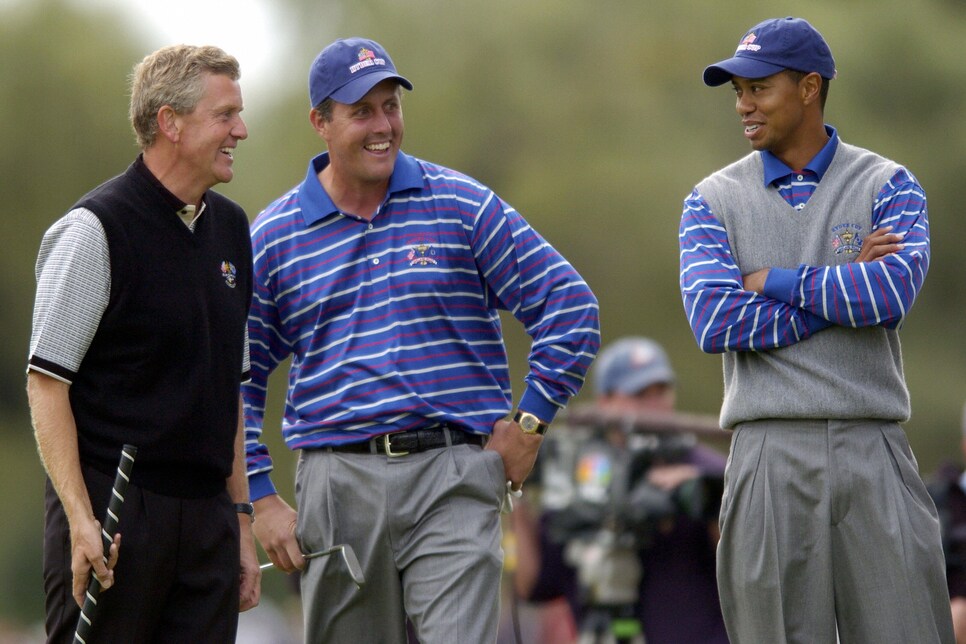 As we saw two weeks ago at Kiawah, the competitive fire still burns in Phil Mickelson even as he approaches his 51st birthday this month. Following his historic victory at the PGA Championship, Mickelson acknowledged he's had to work harder than ever and make sacrifices (so long, fast food and Krispy Kreme) to beat the young guns.
But while the diet and workouts have changed, the search for an edge over his fellow players has always been there. And as Colin Montgomerie recently revealed in an interview with GOLFTV, Mickelson has even resorted to playing some, um, interesting mind games.
Have a listen as Monty says Mickelson called him by the wrong first name "for about 10 years." Yep, the wrong first name.
Chris?! That's not even close! And it's not like this was some run-of-the-mill tour pro. It's a fellow HALL-OF-FAMER. Just a wild move.
Of course, upon hearing this, Lefty only leaned into the bit with this response:
Hey, you gotta stick with what works. And these guys could potentially be battling it out for PGA Tour Champions majors. You know, when Phil is finally ready to play full-time with the old guys.