The Loop
Matthew Wolff is sporting a wild facial hair look for the TaylorMade Driving Relief Charity Event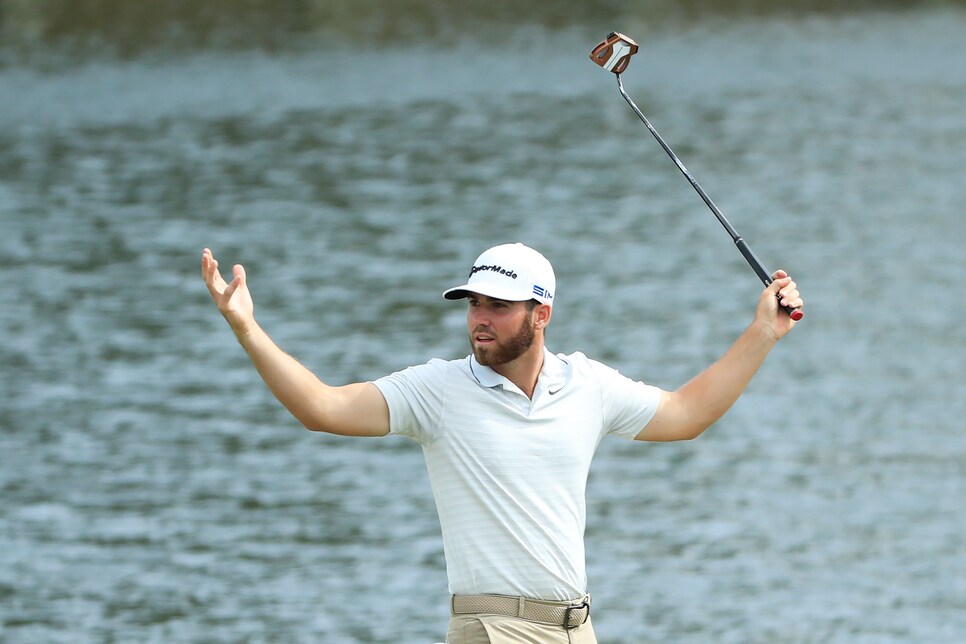 Among hardcore golf fans, Matthew Wolff has been a household name for well over a year now. But among casual golf fans and non golf fans, he's a complete unknown.
That will change on Sunday, when Wolff tees it up alongside Rickie Fowler, Dustin Johnson and Rory McIlroy in the TaylorMade Driving Relief Charity Event. Between the three of them, Johnson, Fowler and McIlroy have 43 PGA Tour wins and five majors. Wolff, a star at Oklahoma State, quickly picked up his first PGA Tour win last July at the 3M Open, but Sunday is a stage he's never been on before. By the sound of it, he's very ready.
Still, some might initially question how he became the fourth member of this group. But once they see his quirky swing and the result that swing produces, there will be plenty of intrigue. It's a massive day for his career, as all eyes—diehard golf fans, casual golf fans, and folks who have never watched a live golf shot in their lives—will be on Wolff at Seminole Golf Club.
As if his swing and mere presence wouldn't be enough to make him stand out on Sunday, Wolff is making sure he really stands out with a wild facial hair look. He tweeted out a video of himself shaving on Sunday morning:
Based off some limited facial hair research, this style is called the horsehoe. Or, you could just call it the Hulk Hogan (or the White Goodman). Interesting choice with the entire world watching, but being different is kind of Wolff's thing. In that case, it's extremely on brand.