'woke him up'
Matt Wolff's swing coach believes Brooks Koepka's scathing criticism was ultimately good for Wolff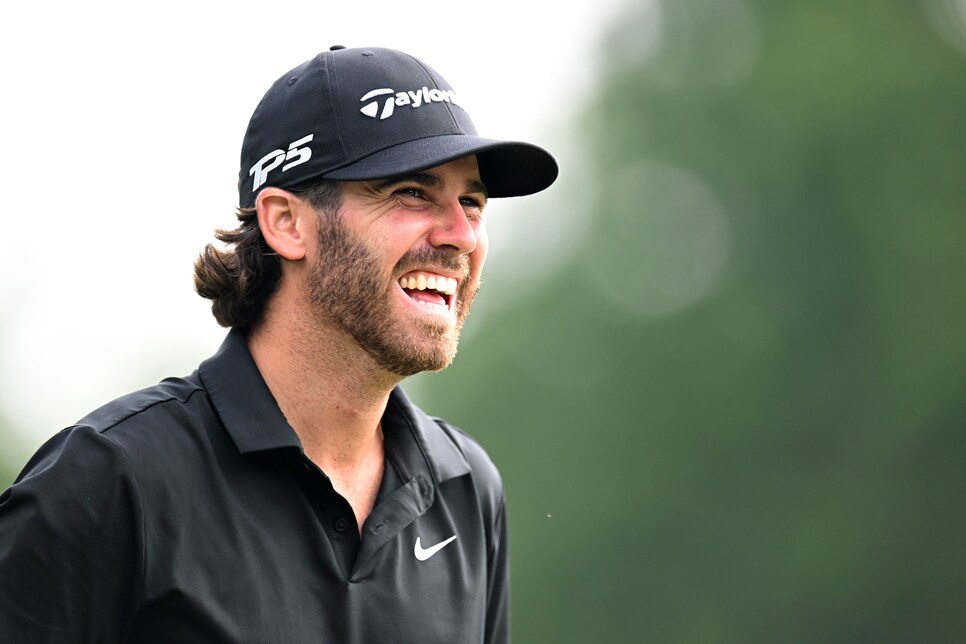 After a dynamite start to his pro career in which he won a PGA Tour event at 19 years old, ascended to No. 13 in the world and held a 54-hole lead at the U.S. Open, Matthew Wolff has struggled at times on and off the course. That continued upon joining LIV Golf in the summer of 2022. Not necessarily helping matters (or maybe it did?) was when Brooks Koepka called out Wolff, who plays for Koepka's Smash GC team, for wasting his talent.
"I mean, when you quit on your round, you give up and stuff like that, that's not competing," Koepka told Sports Illustrated in July. "I'm not a big fan of that. You don't work hard. It's very tough. It's very tough to have even like a team dynamic when you've got one guy that won't work, one guy is not going to give any effort, he's going to quit on the course, break clubs, gets down, bad body language, it's very tough. I've basically given up on him—a lot of talent, but I mean the talent's wasted."
Koepka certainly didn't mince words there, but surprisingly, Wolff's swing coach thinks that this was ultimately a good thing to happen to his longtime pupil. George Gankas starting working with Wolff when the future NCAA champ was just 13 years old and knows him as well as almost anyone. Gankas joined the No Laying Up podcast recently and went into detail on his thoughts when it came to Koepka's public blow-up. He wasn't thrilled with the method Koepka used, but he did think that Wolff needed a kick in the pants like this.
"They could've done that privately," Gankas said. "There were some incidents where Wolff possibly wasn't playing as hard as he could and he called him out on it and, you know what, in my opinion, as much as anybody doesn't want to hear it, I don't think it should have been done publicly. But I think it did Wolff good. I think it woke him up."
Wolff had a strong T-3 showing at LIV Greenbrier right after Koepka's comments but finished a disappointing 42nd of 48 players at LIV Bedminster the next week.
"I don't know if it was [that] he didn't like the actual attention or the fame or whatever it was, or he just didn't want to play," Gankas said. "He's figuring it out right now. He's a much better person than he was two years ago."
Gankas made sure to note that Wolff was "just a kid" and that he has plenty of stellar golf to come despite his recent up-and-down play.
"I know he's going to be on top of the golf world again," Gankas said. "He's 24 years old. People think he's 30. He's still a kid. The fact is the talent is there. I don't think that he could ever lose his golf completely. He's got a lot of good years ahead of him."