Feuds
Matthew Wolff calls Brooks Koepka's criticism 'heartbreaking'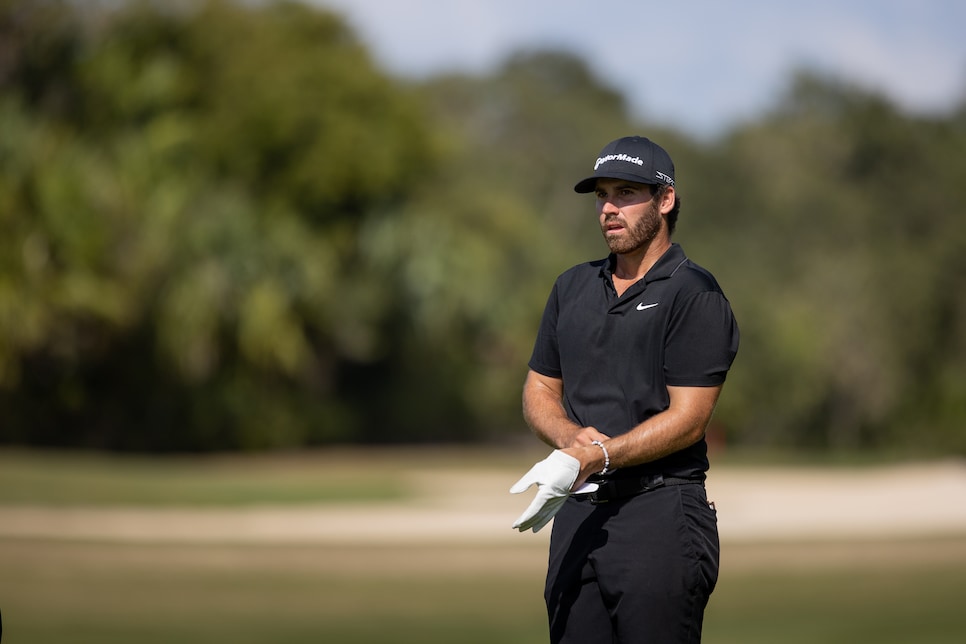 A day after Brooks Koepka's criticism toward LIV Golf teammate Matthew Wolff went public, Wolff responded, calling the comments "heartbreaking."
"I read the SI interview with our Captain Brooks Koepka and it was beyond disappointing to me. When I chose to join his Team in 2023, I did so with much optimism about my new home as part of Team Smash and equally as important the chance to be around and learn from a player of Brooks's stature. Like everyone who has ever played the game at the highest level, I have had competitive moments in the past that I feel I have let myself down and even others in our new team environment. This has been quite difficult for me. My challenges on and off the golf course with my mental health has been well documented. I deal with those challenges every day.
"However, while my 2023 season has not been all I had hoped for to this point, I have made positive strides in managing my life and feel Ike my game is turning for the positive. To hear through the media that our team leader has given up on me is heartbreaking. It's not what a team member looks to hear from its leader, and I think we all know these comments should have been handled much differently. But I'm moving forward and won't ever give up on myself. While on course results may not appear now to be positive indicators, I'm trying to win an even BIGGER game with my life.
"Finally, I trust Brooks wants what is best for our team. But it's hard to imagine his comments in his recent SI interview in any way line up with those priorities. This will be my last comment on this matter. I'm heading out today to the Centurion Club trying to help our team win this week. I appreciate everyone's continued support and your respect for my privacy."
On Thursday, Brooks Koepka made some damning statements to SI about his teammate.
"I mean, when you quit on your round, you give up and stuff like that, that's not competing," Koepka told Sports Illustrated. "I'm not a big fan of that. You don't work hard. It's very tough. It's very tough to have even like a team dynamic when you've got one guy that won't work, one guy is not going to give any effort, he's going to quit on the course, break clubs, gets down, bad body language, it's very tough. I've basically given up on him—a lot of talent, but I mean the talent's wasted."
Wolff insisted on Thursday to Sports Illustrated that he's healthy, but he has been mired in a terrible slump the past five events. That includes withdrawing before the final round of the LIV DC even in May with an undisclosed injury that was rumored to be caused by a Koepka-led team workout.
Following that WD, Smash GC scrubbed Wolff from some of its social media pages. But Wolff is still part of the squad at this week's LIV event in London, which begins on Friday. However, Koepka didn't clarify Wolff's status with the team going forward.
Currently, Smash GC is seventh in the season-long team standings led by the 4Aces. Wolff is 25th in the individual standings, while Koepka is second to Talor Gooch.