LIV golf
Brooks Koepka says he's done with LIV teammate Matthew Wolff: 'A lot of talent, but I mean the talent's wasted'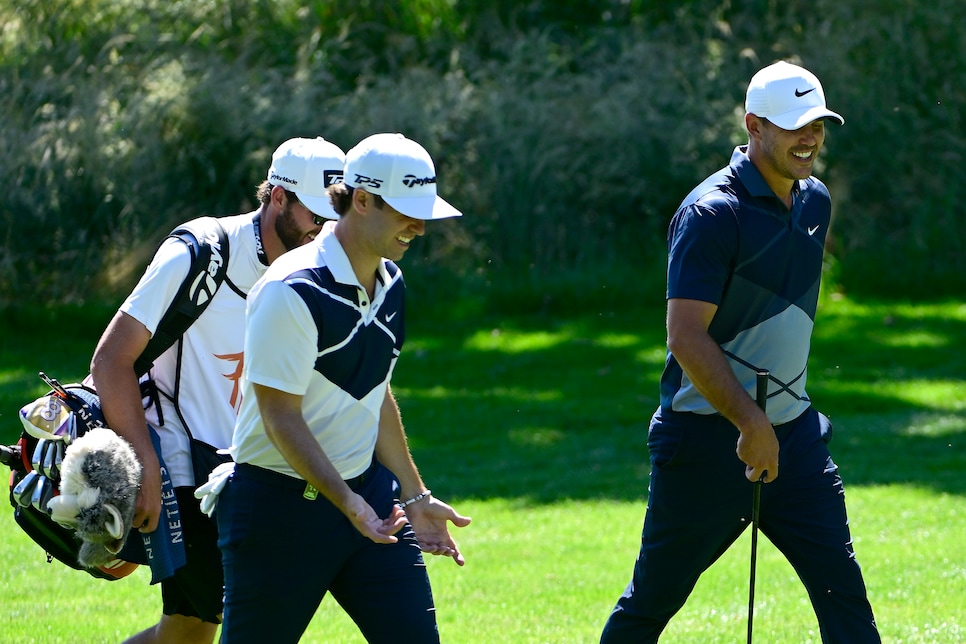 For the past month or so, questions have surfaced regarding Matthew Wolff's status with the LIV Golf Smash team captained by Brooks Koepka. The team's Twitter bio scrubbed a mention of Wolff, and Wolff also withdrew from the LIV DC event after an apparent injury—which, as reported by the Shotgun Start podcast, was rumored to have come after a very intense Koepka-led workout on Saturday at 6:30 a.m.
Koepka spoke to Sports Illustrated ahead of this week's LIV event in London, and he didn't have many glowing things to say about his teammate.
Here's the full quote from Alex Miceli's report:
"I mean, when you quit on your round, you give up and stuff like that, that's not competing," Koepka told Sports Illustrated. "I'm not a big fan of that. You don't work hard. It's very tough. It's very tough to have even like a team dynamic when you've got one guy that won't work, one guy is not going to give any effort, he's going to quit on the course, break clubs, gets down, bad body language, it's very tough. I've basically given up on him—a lot of talent, but I mean the talent's wasted."
As recently as last week, Wolff was part of Smash, struggling at the LIV Golf League event at Valderrama in Spain with rounds of 77-72-76. Koepka didn't clarify Wolff's status moving forward.
Sports Illustrated also spoke to Wolff and asked about his status with the Smash team this week in London. "I'm here, you know, trying to do what I can to play the best round of golf and that's going to help the team," Wolff said, noting he is healthy. "I'm just here to focus on myself and try to play some good golf and that's what everyone's really trying to do, because golf is trying to put the best score up and then if that helps your team it's great."
The 24-year-old rose to stardom on the PGA Tour, winning the 2019 3M Open just a few starts removed from turning pro. He was also in the final group of the 2020 U.S. Open, finishing runner-up to Bryson DeChambeau at Winged Foot.
Wolff started the LIV season off strong in 2023, finishing in the top 15 in his first three starts. He was also a late WD from the U.S. Open qualifier at Pine Tree Golf Club in Florida.