The Loop
Matt Duchene smashes screamer out of mid-air, might have second career as trick-shot artiste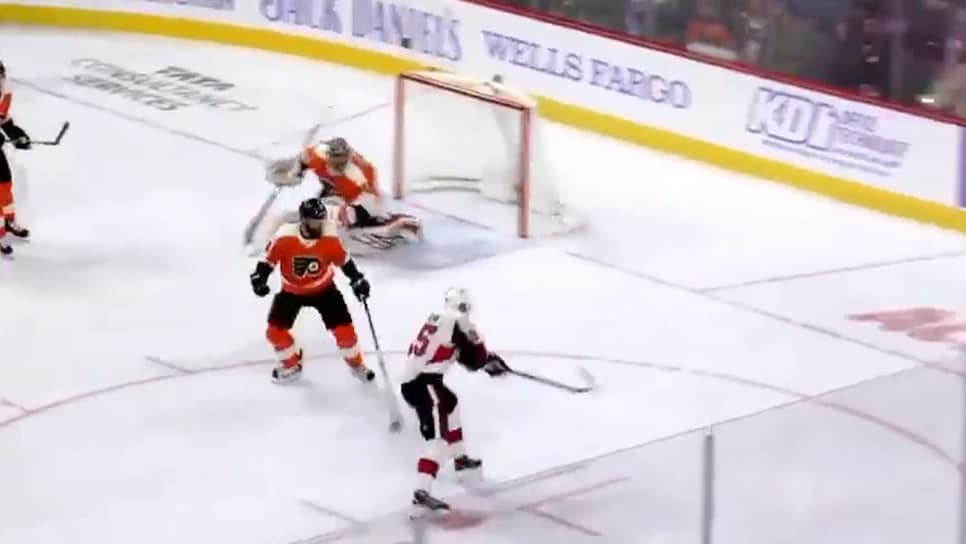 If you frequent golf trick shot Instagram like we do, you already know that smacking a tiny projectile out of mid-air is the hottest trend in hand-eye coordination at the moment...
If Senators center Matt Duchene's ridiculous goal on Tuesday night is any indication, he's been paying attention too, batting the rebound from his own shot out of the sky and past Flyers goalie Anthony Stolarz in what might well be the goal of the NHL season thus far. Matt, when this whole hockey thing winds down, let us know what you can do with a wedge in your hands:
Making matters even better for Duchene, the goal—which arrived with just over three minutes left to play in the third period—proved to be the game winner, breaking the 3-3 deadlock and propelling the recently-maligned-but-not-quite-as-terrible-as-expected Sens to their 10th win of the season. When all is said and done, will it stand the test of time like Sidney Crosby's equally ridiculous mid-air specimen? Probably not, because it's Crosby, but as of this morning, it looks damn good by comparison.