The Loop
Senators GM gets asked what he's optimistic about, hilariously stares into space and says "we're a team"
Going through a rebuild is tough for any team's fanbase, especially one that nearly made it to the Stanley Cup Finals two years ago. But sometimes the window closes and it's time to blow it up. In those cases, you at least want your general manager to attempt to put a bow on things and tell you it's all going to be okay, that the future is bright and patience should prevail. Ottawa Senators GM Pierre Dorion went 0-for-3 on those things on Tuesday night.
Dorion, who became the GM late in the 2016 season and just signed a three-year contract extension in February, was planning on rebuilding around a few of the team's key veterans. The most notable of that group was star defenseman Erik Karlsson, who had one year remaining on his deal before becoming a free agent in 2019. Dorion attempted to sign him to an extension, but as talks continued to go nowhere, the Senators dealt him to the San Jose Sharks last week for a less-than-stellar return. Losing a player of Karlsson's caliber is never easy (just ask the Oakland Raiders) and it will make the Sens significantly less competitive next season, but Dorion believes it's best for the team's long-term success.
As for the short term, there's nothing to be too pumped about as a Sens fan, something Dorion confirmed on Tuesday in one of the most unintentionally hilarious responses to a question you'll see in sports all year. Prior to Ottawa's preseason game with the Toronto Maple Leafs on Tuesday, Sportsnet's David Amber asked Dorion for one thing he's "optimistic about in terms of the Ottawa Senators." Let's see how that went:
Inspiring? No. Accurate? Damn straight. The Senators are quite literally a hockey team. Facts only.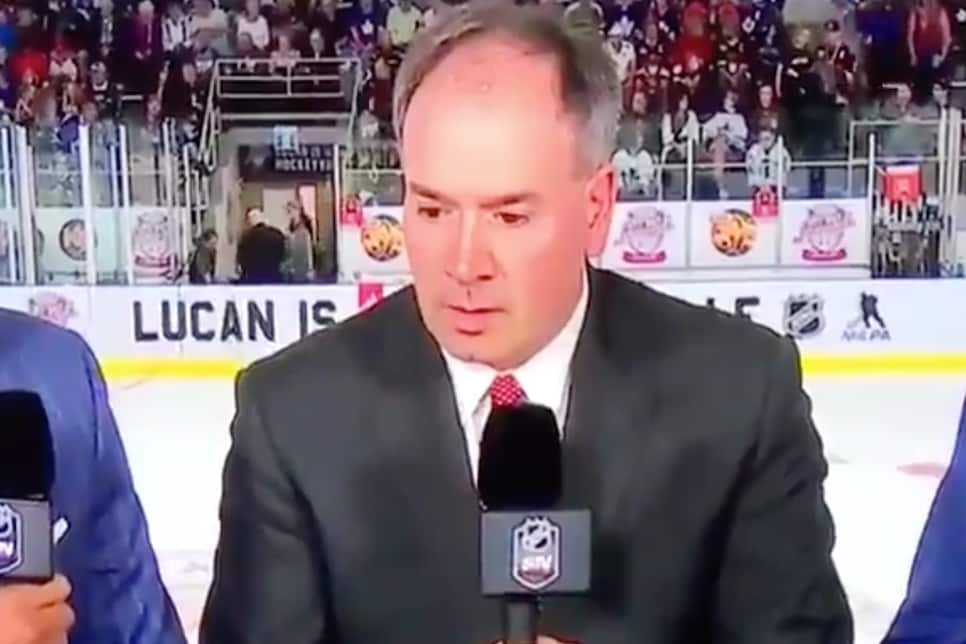 As is tradition, Dorion's response instantly went viral and prompted a slew of outstanding edits from fans on Twitter. A sampling of some of the best below:
Poor Pierre. One minute you think you're going in for an innocent interview and the next you're an internet meme. Maybe he should have someone else do the public speaking, because it's not going well so far. Here's Dorion last week talking about the future: