The Loop
Senators forward Mike Hoffman gets traded twice in less than four hours. Hmm... wonder why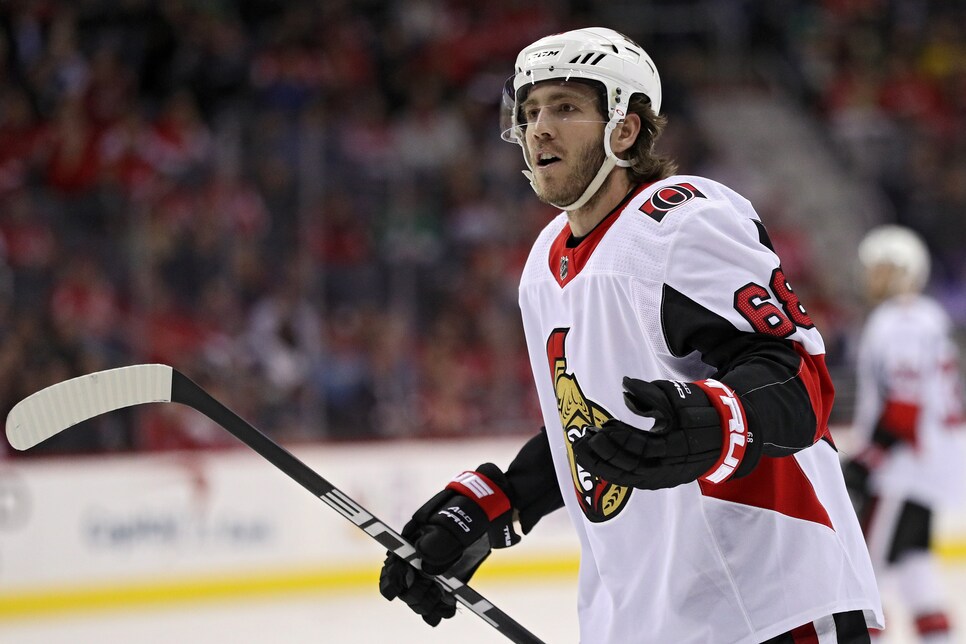 Last week, a bombshell report from the Ottawa Citizen revealed that Melinda Karlsson, wife of Senators star defenseman Erik Karlsson, had filed an order of protection against the fiancee of one of Karlsson's teammates, forward Mike Hoffman. The allegations were that Hoffman's fiancee Monika Caryk had been cyberbullying the Karlsson's for an entire year, including posting over 1,000 negative and derogatory statements toward the Karlsson's.
According to Karlsson's allegations, some of those statements included "wishing my unborn child dead," and that Caryk also wished Melinda were dead and "someone should 'take out' my husband's legs to 'end his career.'" The Karlssons' first child, a son named Axel, was was stillborn on March 19, 2018.
Hoffman and Caryk immediately denied the allegatons, saying "there's a 150-percent chance" that none of the accusations were true. But multiple other wives of former Senators players came to the defense of the Karlsson's, leading many to believe that Caryk was behind the anonymous online account that sent the hateful messages to the Karlsson's.
The odd situation quickly led to rumors of the Senators looking to ship Hoffman, who scored 22 goals during the 2017-'18 season, the second most on the team. The move seemed inevitable considering Karlsson is not only the face of the franchise, but has served as Ottawa's captain since the 2014 season. Although Karlsson could soon be traded as well, as he's due to receive a massive contract after next season, the final year of a seven-year, $45 million deal.
But it appears that Hoffman is headed out first, getting traded to the San Jose Sharks on Tuesday morning in exchange for Sharks winger Mikkel Boedker, as well as defenseman Julius Bergman and a sixth round draft pick in 2020. This is not exactly a haul for a player of Hoffman's caliber. The 28-year-old has had three straight seasons of 20+ goals and 30+ assists, and his 11 points in the 2016-'17 postseason tied for the third most on the team. But it's obvious Ottawa was prepared to take whatever they could get.
Just hours later, San Jose decided Hoffman (and his fiancee) may not have been worth the headache either, promptly trading him to the Florida Panthers. In return, San Jose receives Florida's 2019 second-round pick and fourth and fifth round selections in this weekend's NHL Draft.
In other words, Hoffman has had about as wild of a Tuesday morning as you can imagine. One minute he's packing to make the trek west, the next he's headed to Florida. Let's hope his fiancee hasn't anonymously trashed the Sunshine State or old retired people online at any point in the last year.