The Loop
The one less-than-obvious thing pro golfers and pro hockey players have in common, according to NHL referee Garrett Rank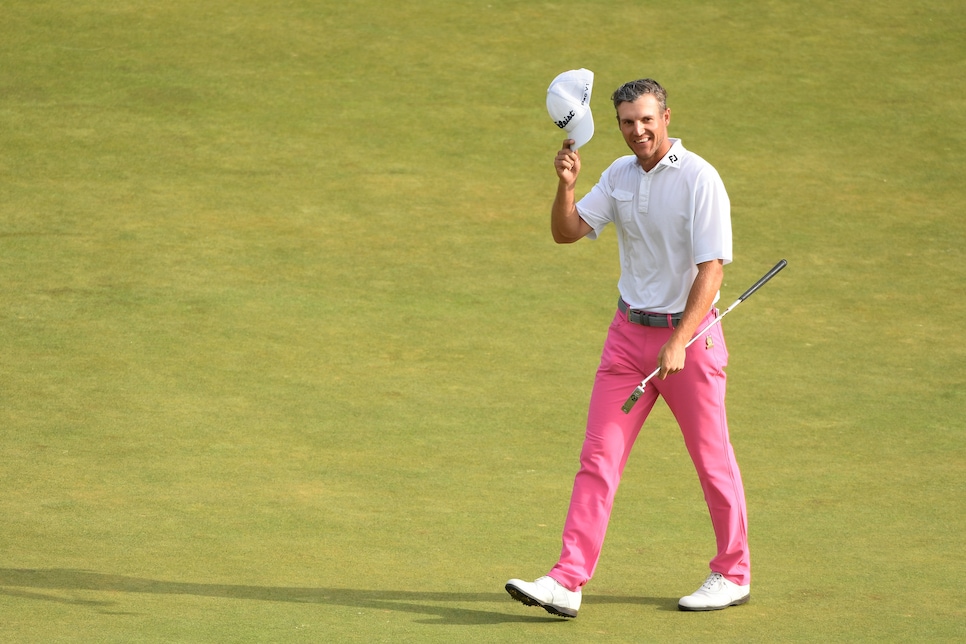 SOUTHAMPTON, N.Y.— Garrett Rank missed the cut in his U.S. Open debut at 18-over par, which made it all the more confusing why he was playing Sunday at the U.S. Open alongside Andrew "Beef" Johnston.
Turns out Rank, an amateur who makes his living as an NHL referee, was asked to be a marker for Johnston in the day's 8:21 a.m. pairing. The two darted around Shinnecock Hills in a little more than three-and-a-half hours, and perhaps not surprisingly, Rank was able to put together his best golf of the week once the pressure was off.
"It was obviously because there was nothing on the line and I could just hit it out there and hit it around and have fun," Rank said.
A challenging week for Rank still proved instructive, and not just in recognizing technical differences between himself and the best golfers in the world. Although he's played in three Canadian Opens and dozens of elite amateur events, Shinnecock Hills provided his best opportunity to study the tour's best up close, and he recognized one striking similarity between them and the NHL players he officiates nightly in the winter.
"Big-time professionals, it's amazing to watch the guys when they play hockey how intense they are and try to kill each other, and afterwards they're able to go out for a beer," said Rank, who was medalist in sectional qualifying in Georgia. "It's the same out here. It's kind of neat how guys out here are so focused when they're hitting a shot, and then 30 seconds after, we're talking about anything and everything walking down the fairway.
"It's just amazing how guys can click in and be a professional and be the best at what you do, and at the end of the day you're just an average dude who deals with the same stuff as everyone else."