Phil the Thrill
Masters 2023: This might be the wildest Phil Mickelson birdie we've seen at Augusta National
Driver, driver, flop, birdie. A lot of words have been used to describe Phil Mickelson since his defection to LIV Golf, yet it's these four words that perhaps best encapsulate the rollercoaster ride that is his golf game. After missing last year's Masters due to personal troubles, Phil the Thrill wasted little time getting back to his usual on-course antics on Thursday.
After a ho-hum par at the first, Mickelson snapped-hooked his tee shot off the par-5 second. It's common strategy to hit a hard draw down the dogleg-left. Common strategy, that is, for right-handers. Lefty's quick hook bounded right of the fairway bunker and down into the pine straw among the patrons.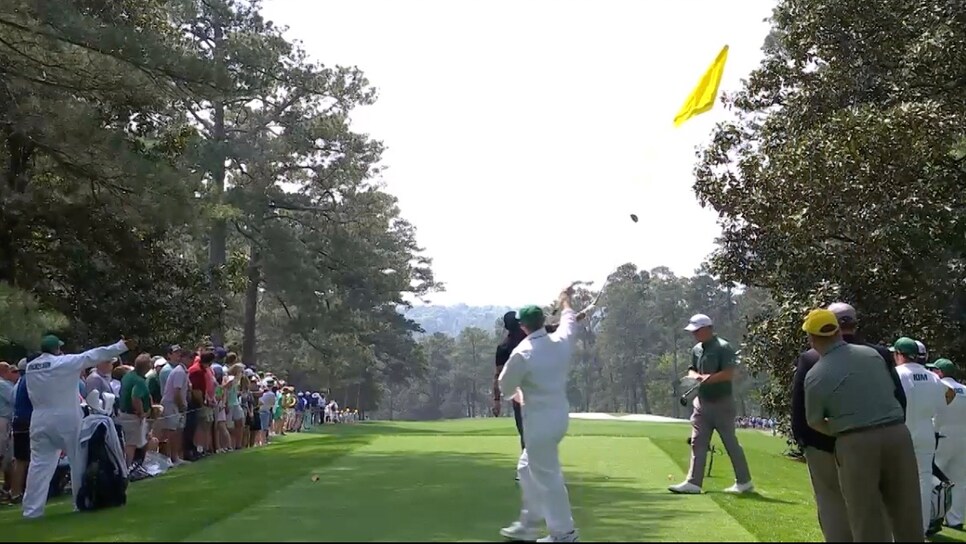 Three-shot hole now, right? Second hole of the tournament, get it back in play, keep the stress low. The stress was not kept low, however, as Phil eyed a large gap in the trees in a direct line with the green. Don't tempt the man. Facing 269 yards left to the pin, Phil opted for another driver. DRIVER. Off the deck, out of the pine straw.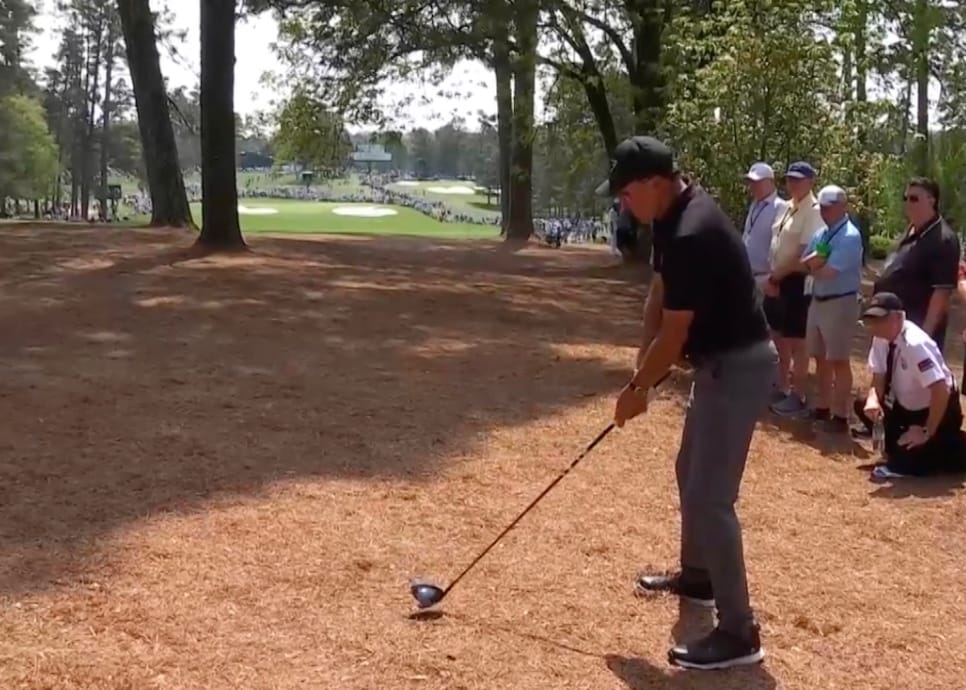 The ambitious plan he no doubt envisioned—to punch the driver through the trees, getting it above the rise in front of him and below the overhanging branches before running it up onto the green—did not play out. Contact sounded heavy (We think? How is contact supposed to sound with a driver off pine straw?), and this is where things get silly.
His ball ricocheted off the trees, bounded to the left across the fairway before appearing to redirect off a spectator or chair (maybe a tree?) and bounce even further left. Then the ball proceeded to jump the curb for a ride down the cart path, making sure to carom off each bumper as it trundled down the hole.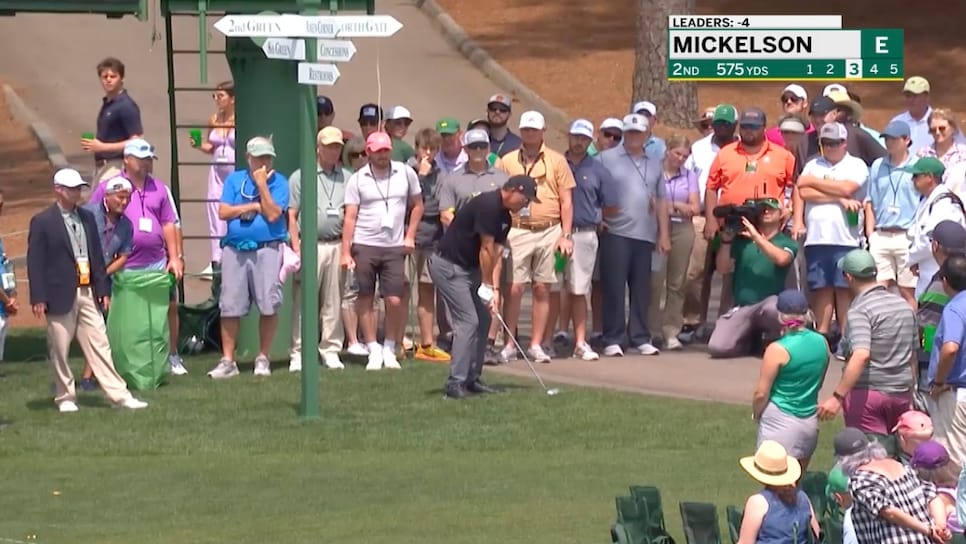 After taking his drop from the path, Phil had just 68 yards left for his third. Just a few feet away (and seemingly in his way) stood a sign directing patrons to concessions, Amen Corner and restrooms. Phil followed the sign's direction for the second green and took a full-swing lash, sending the flop straight up for a soft landing that narrowly missed the cup.
Five feet was all that was left for the routine birdie, and Phil knocked it in. Just your routine driver, driver, flop, birdie.