Masters hero Stewart Hagestad throws out first pitch at Dodgers game -- wearing golf shoes
And those aren't your typical hybrid golf shoes that people wear around after leaving the course these days. Those are some pretty serious golf shoes.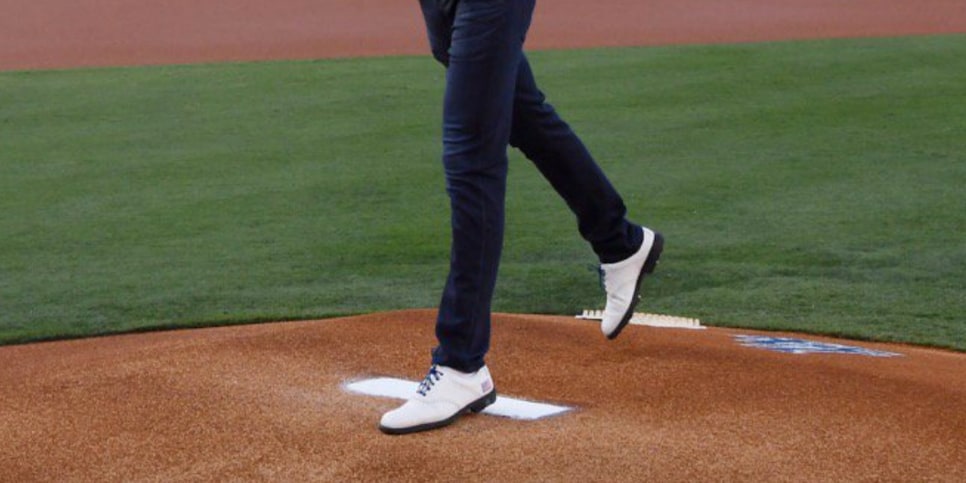 What can you say, the guy is really locked in on trying to become the first mid-am to win the U.S. Amateur in 24 years. And maybe Hagestad needs to break in a new pair of golf shoes. After all, he had his golf bag stolen out of his car last week.