Masters
Masters 2023: With psychologists in the room, Rory McIlroy says 'ingredients' are there to finally capture a green jacket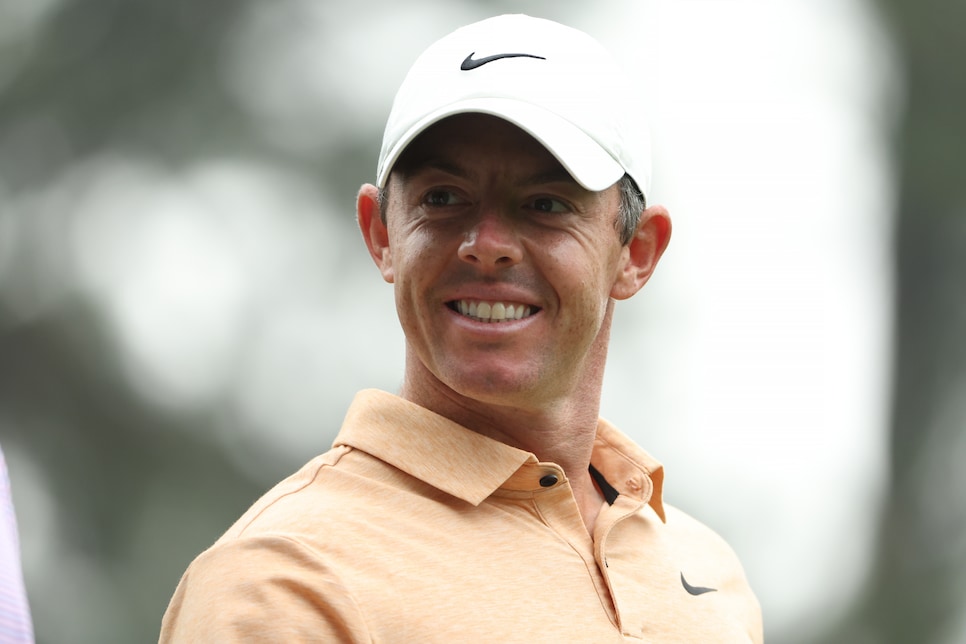 AUGUSTA, Ga. — Rory McIlroy met with a near overflowing room of the finest sports psychologists on Tuesday at Augusta National Golf Club, an exercise certain to finally push him across the finish line and into a coveted Masters green jacket.
Also on hand, just for good measure, were a hypnotist, a priest and three or four bartenders. Basically, it was a gathering of anyone who sought to get inside the head of the four-time major winner, and brother, the depth of probing was more thorough than anything this side of a physician holding a colonoscope and a grudge.
McIlroy this week embarks on his 15th appearance in the Masters, the one major he needs to complete the career Grand Slam and, well, to complete himself, too. He has suffered his share of calamity in the year's first major, a predicament he shares with other talented golfers—Tom Weiskopf, Greg Norman and Ernie Els, for instance—but which he still has an opportunity from which to extricate himself.
The approaching 72 holes might be his best chance, though presumably not his last. It's just that his attitude is good, his confidence high (especially after crucial equipment tweaks following a stunning missed cut at the Players) and the weather forecast is dreadful for nearly everyone in attendance except a guy who won all four of his majors swinging in the rain.
"I'm feeling as sort of relaxed as I ever have coming in here just in terms of I feel like my game is in a pretty good place," McIlroy told the assemblage of shrinks … er, the media during his annual press conference that invariably is so much about the white whale he continues to hunt.
McIlroy, 33, wasn't in any way suggesting he will win this week and join Jack Nicklaus, Tiger Woods, Ben Hogan, Gene Sarazen and Gary Player as the only holders of all four majors. A recipe for success in any tournament might contain basic ingredients, but too many unforeseen variables can ruin a feast. What the affable native of Northern Ireland did say—as the questions about his "head space" proliferated—is that he carries with him a body of knowledge and experience that perhaps will enable him to just be himself, which in most cases has proven to be more than enough for the world's third-ranked player.
Whatever struggles he has encountered at Augusta National, including that heart-wrenching final-round 80 in 2011, he readily admits are the product of mental and emotional factors.
"I've always felt like I have the physical ability to win this tournament. But it's being in the right head space to let those physical abilities shine through," said McIlroy, who already has played 81 holes at Augusta the past few weeks. "It's sort of just like I've got all the ingredients to make the pie. It's just putting all those ingredients in and setting the oven to the right temperature and letting it all sort of come to fruition. But I know that I've got everything there. It's just a matter of putting it all together."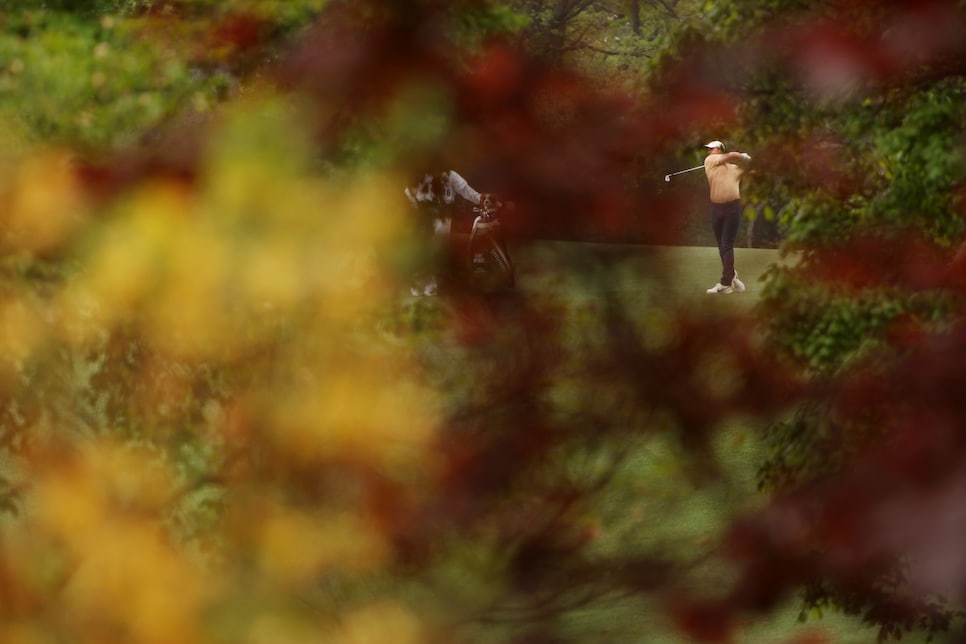 He showed that he was capable during last year's final round. McIlroy carries with him into this 87th Masters a scintilla of "good vibes" from his brilliant record-tying 64 that propelled him to second place behind Scottie Scheffler, his fourth top-five finish at Augusta. "The only thing that I can say is that I proved to myself that I could do it," he admitted. "As much as I didn't really get into contention, there was a part of me on that back nine last year that felt that I had a chance, and to play the way I did and to eagle 13 and to have those feelings, in my mind, anyway, I felt like it was a breakthrough."
So then came the pointed question: how is he feeling mentally? He already covered that ground, but he had to be asked again.
"Great. I mean, I'm not going to tell you it's terrible," McIlory said, drawing laughs. "No. I think the best way for me to feel like I'm in a good head space is to be as prepared as I possibly can be, and I feel really prepared. I think when you feel that way and you feel like you've done everything that you need to do, you sort of just get into a different level of comfort. I think I'm pretty much there.
"I feel like I am as good, if not better a player, as I was the last time I won a major championship," he added. "So I'm feeling pretty good about it."
If McIlroy seems due, it's not only because he hasn't won a major since his second victory in the PGA Championship in 2014, but also because no one performed more consistently in last year's major championships. He found himself among the top-10 in each, knocking again and again on a heavy door, but he couldn't bust it down, and he was particularly crestfallen by his third-place finish in the Open at St. Andrews.
Perhaps he can take heart from the triumph of Adam Scott a decade ago when he became the first Australian to win the Masters after an ignominious four-bogey collapse that cost him the 2012 Open at Royal Lytham & St. Annes. The timing is juicy. Timing is everything.
Not that history will repeat. But it can. And it always can be a guide. And maybe McIlroy's personal history at Augusta National will show him a path to a green jacket. And that's what has to be in his head, that the lessons of the past will be useful to him if the tournament should be in his capable hands over the closing holes.
"I don't need to do anything differently this week," he said in summation. "I go out and play the way that I know that I can, get myself in with a chance to win, and then, you know, those last couple hours on Sunday, it's not about whether the course sets up well for you. It's about who can hold it together the best."
And with that, Rory McIlroy got up from the couch.