Tour Life
Masters 2023: Jordan Spieth reveals what he did Masters Sunday last year (Hint: He didn't watch the Masters)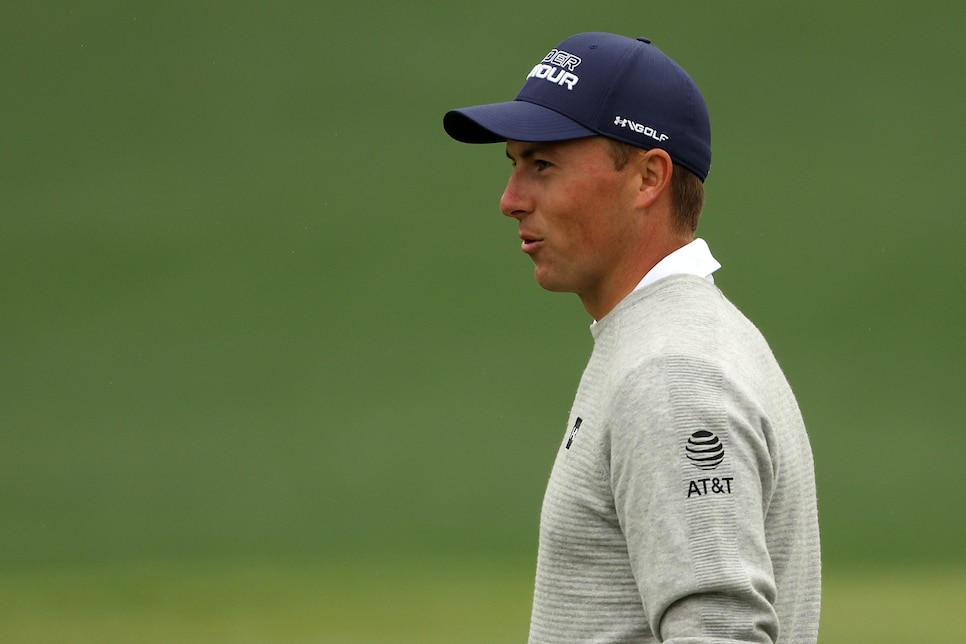 In one of the most referenced scenes from the first season of Netflix's "Full Swing," Brooks Koepka claimed he didn't remember who won last year's Masters. Koepka had missed the cut at the tournament and he said he was so disappointed that he didn't watch the final round. Whether he actually watched whatever reality TV show with wife Jena Sims instead is tough to confirm, but the point is, he wasn't interested in the event once he wasn't going to win a green jacket. And apparently, he's not alone in that thinking.
Following a final-round charge up the leaderboard at the 2023 Masters, Jordan Spieth revealed a similar attitude. Although, instead of laying on the couch watching TV after missing his first career cut at Augusta National, the three-time major champ who has a green jacket was on the golf course grinding. The next golf course he was going to play, that is.
"Last year, I can't watch the Masters if I miss the cut," Spieth told reporters after a Sunday 66 left him in a tie for fourth place. "So I was playing golf on Sunday during the Masters in Hilton Head. So I won't be as prepared, but contending in a major is pretty good prep."
Man, next time we hear about the PGA Tour pulling crappy ratings it might be time to point the finger at the guys on the PGA Tour. How can you not watch the final round of THE MASTERS?!
Anyway, Spieth obviously loves him some Augusta National, but he's a big Harbour Town guy as well. He says he'll probably be out there Tuesday to start practicing for his title defense. And in the meantime, let's just hope he didn't tell Scottie Scheffler he was watching him slip on that green jacket 12 months ago.