Shocking
Masters 2023: 'Huh?': This was the one question that stunned Jon Rahm after his Masters victory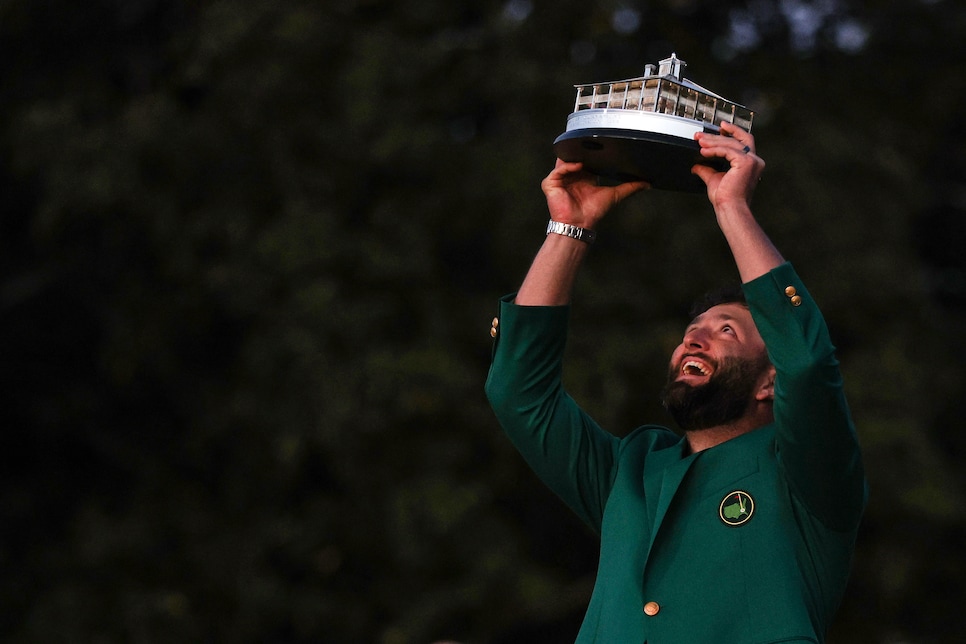 The 2023 Masters champ is known for his composure under pressure and inability to be fazed, but he was taken aback in his final press conference when it came to one particular stat.
It may be tough to believe—with the loaded European talent we've seen over the years—but after his victory at Augusta National on Sunday, Jon Rahm became the first Euro golfer ever to win both the Masters and U.S. Open.
After his final round, a reporter told Rahm of his feat, saying "In addition to the Spanish accomplishment, you're the first European player, ever, to win a Masters and a U.S. Open—." Rahm cut him off mid-sentence with the perfect reply:
The full exchange begins at the 4:50 mark:
Reporter: "Masters and U.S. Open, no other European player has done that. So can you share, finding that out, some perspective on that accomplishment?
Rahm: I find it hard to believe, the first one. You know, there's ... if there's anything better than accomplishing something like this, is making history. So the fact that you tell me that, to be the first European ever to do that, hard to explain. Out of all the accomplishments and the many great players that have come before me, to be the first to do something like that, it's a very humbling feeling. Thank you, by the way, because I don't know how I would have found out. I still can't believe I'm the first. I don't know what to tell you. It is a pretty good duo of majors."
Rahm went on to add, "To get that done is ... I can't help to feel anything but thankful."
The newly-minted Masters champ is renowned for his obsession with golf history, but even this one was a shocker to him. That's a hell of a showing on American soil for Rahm, and there's a very good chance that there's a lot more to come.