Enviable Group Chats
Jon Rahm overcame an amazing jinx by a famous NFL player to win the Masters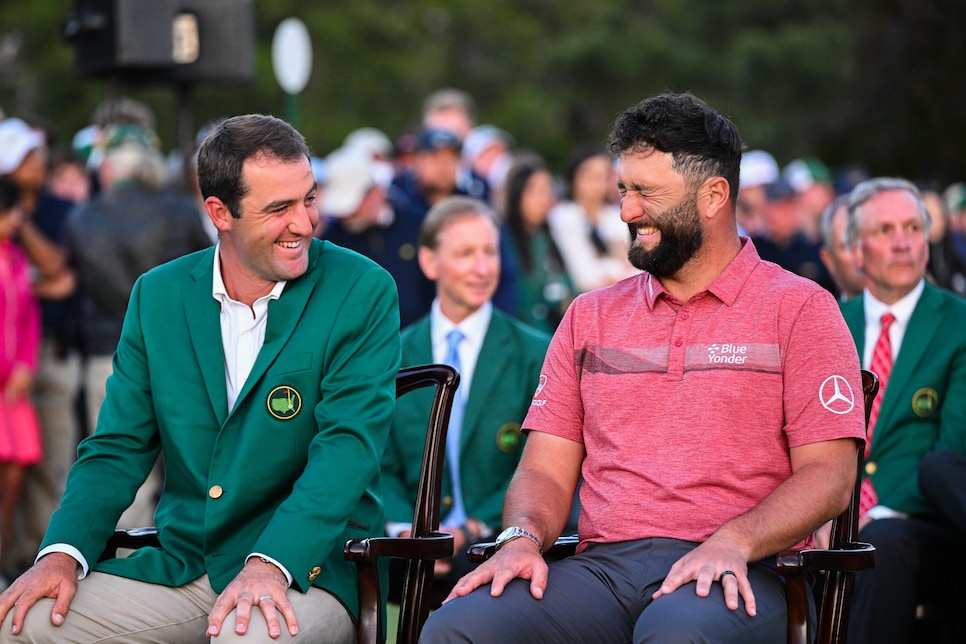 AUGUSTA, Ga. -- It's great to have famous friends. The perks of being buddies with J.J. Watt and Zach Ertz—among the litany of other athletes Rahm is probably boys with, are probably endless.
It probably wasn't so great for Rahm, though, after he looked at a groupchat with his famous buddies just 10 minutes before he was set to tee off on Thursday morning. First of all, we're impressed that Rahm was relaxed enough that he was reading text messages from NFL players while on his way to the practice green—not trying to go over strategy in his head or rehearse swing thoughts. The Spaniard was obviously very dialed in.
But there must've been some choice words in Rahm's head for the Arizona Cardinals and former Philadelphia Eagles tight end after he walked off the first green with a four-putt to start his Masters.
He was able to have a good laugh about the group chat on Sunday night during the green-jacket ceremony:
How hilarious. We're sure Ertz was amped for the mention at the Masters—and Watt must've gotten such a kick out of it, considering he shared the actual groupchats between the three, which is gold. I mean, these guys named their groupchat "Babies and Birdies?" That might be the only relatable thing about this collection of legends.
We also appreciate how Ertz didn't apologize for this jinx. Instead he leaned into it and said "not ideal," to which Ertz said "horrendous." Talk about ballsy!