Video
Masters 2022: This video of Tiger Woods' practice round Sunday at Augusta will get us all even more irrationally excited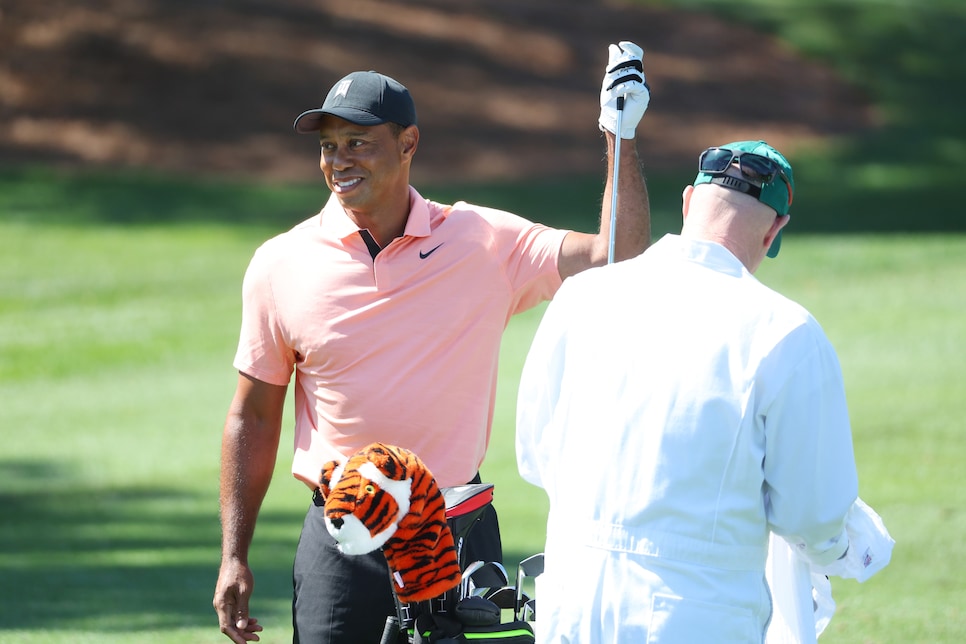 Woods released a statement earlier in the day stating that he was a "game-time decision" whether he'd be teeing it up at the 2022 Masters, 14 months after his near-fatal single-car accident.
Though we can't glean too many details from it, we have footage of Woods walking and playing Augusta National during Masters Week … which is bound to get folks even more excited than they already were for this coming week.
The biggest takeaway for close observers is Tiger walking up a signifcant incline, perhaps up a mound surrounding the 11th green. With his surgically reconstructed leg, there's no doubt the biggest challenge Tiger faces this week is the incredibly undulating Augusta National and the toll the difficult walk presents.
Tiger will share his decision when he's ready, but after another practice round on Sunday, he hasn't ruled out playing after the day on-site ... another good sign that we'll see more of Tiger this week.