Video
Masters 2022: Tiger Woods has some interesting perspective on Augusta National's latest course changes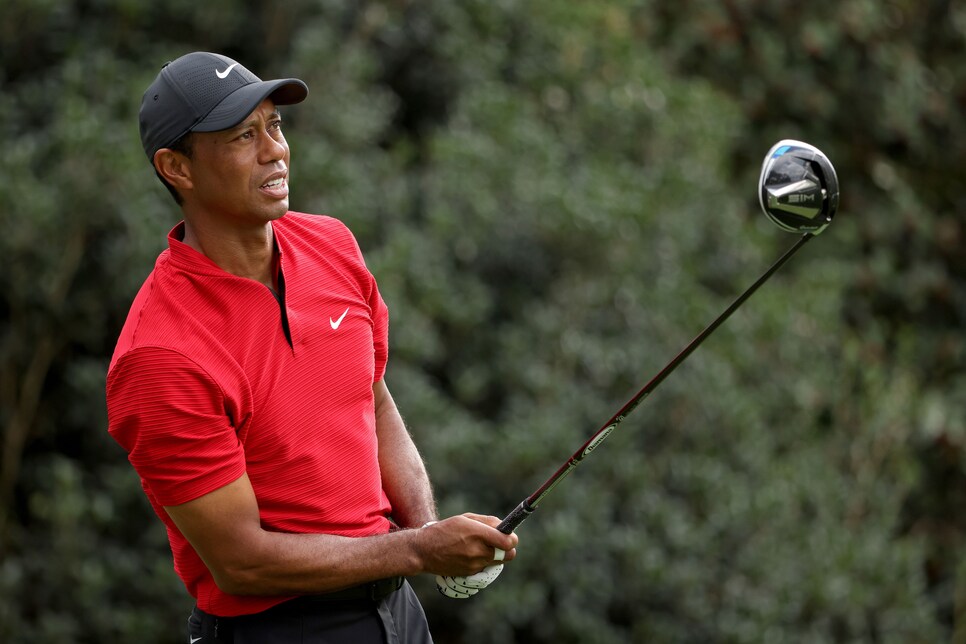 Tiger Woods plays his tee shot on the par-5 15th during the final round of the Masters at Augusta National Golf Club.
Jamie Squire
If Tiger Woods does indeed play in the Masters, he'll do so on a course that looks slightly different from the one he last competed on in November 2020. Augusta National lengthened both the par-4 11th and the par-5 15th holes ahead of this year's tournament, with the course now measuring a record 7,510 yards.
At the 11th, a new tee has been positioned farther back and farther left from the previous one. The hole has been stretched to 520 yards, an increase of 15 yards from the 2021 Masters. Interestingly, the hole is now longer than the par-5 13th.
At the 15th, a new tee lengthens the par 5 by 20 yards, the hole now listed at 550 yards.
"If they didn't tell you that they changed anything and you go there, you'd think it looks the same as it did every other year," Woods said. "It's just absolutely amazing."
The five-time Masters champ sat down with Golf Digest and discussed in more detail the latest course alterations.
"The 11th hole, I think it's a good change," he said. "[They] took a little of the dogleg out and took some trees out of the right-hand side. That's a good change.
"And then 15, I haven't seen it yet, but we're almost going to be on the back of 10 green. I didn't know there was land back there. They find land, they can make land," he said with a smile.
You can watch the video below to can hear Woods' extended thoughts on Augusta National, which has continuously changed and evolved throughout its history to provide the world's best with a stern test for the Masters.