Into The Fire
Masters 2022: Tiger Woods can expect these specific challenges if he returns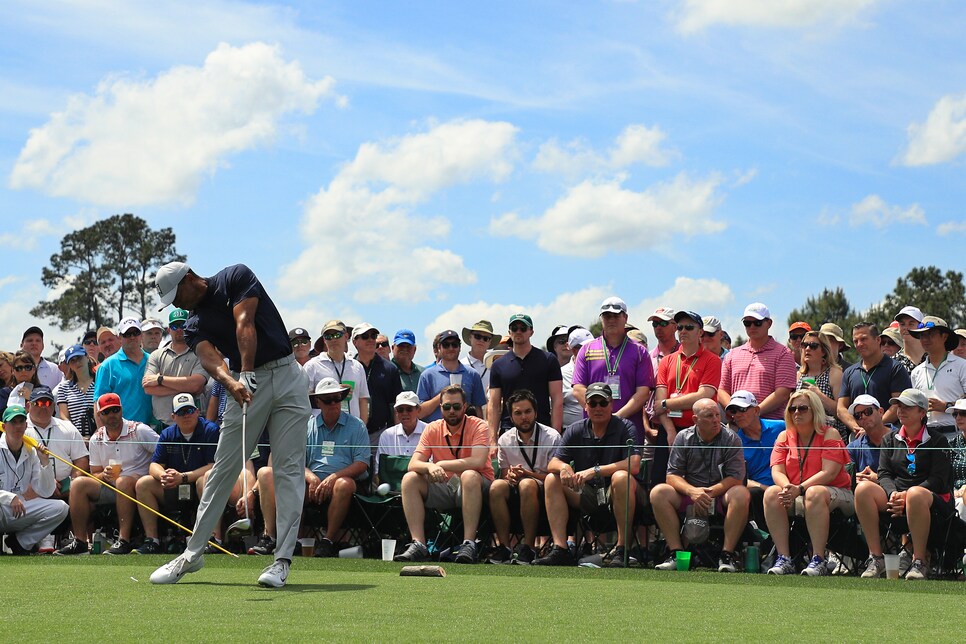 That Tiger Woods is up walking without a limp and playing golf is already a victory. But the physical calculus for playing tour golf is another thing entirely. What are the potential roadblocks a player could encounter with a compromised right leg?
Golf Digest 50 Best Teacher Terry Rowles has extensive experience both working with tour players and doing biomechanical research on the loads and stresses the body experiences during a swing. "Tiger is always a fascinating study for what he can do physically and mentally, and this challenge is no different," Rowles says. "How he manages his limitations—whatever they are—and gets himself ready to perform is a master class. On the human side, these are some of the things a player recovering from a significant right leg injury would have to address."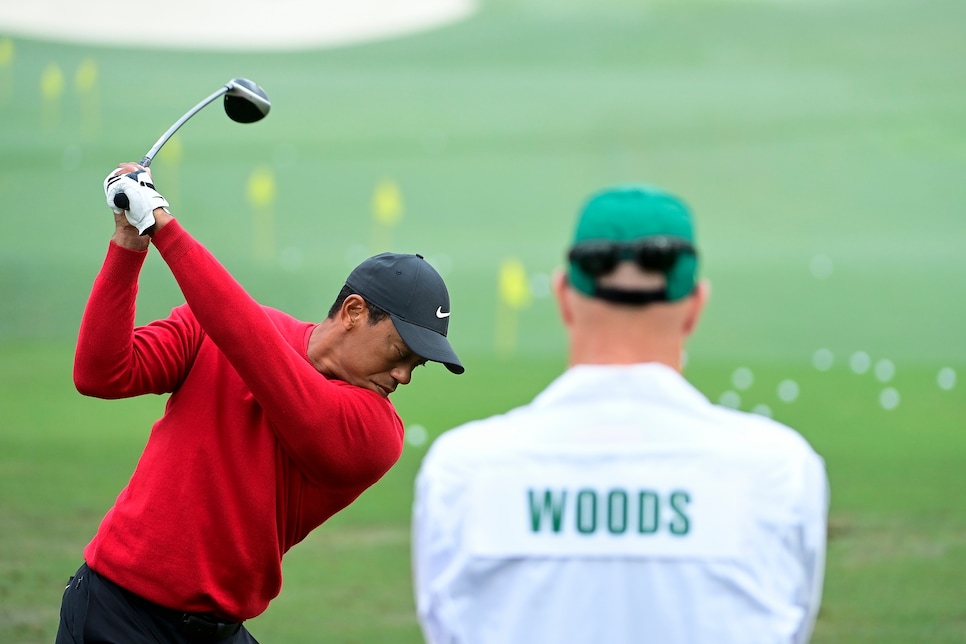 "Hitting balls and walking the course is fundamental to the preparation players do," says Rowles, who is the director of instruction at Hudson National Golf Club in Croton-on-Hudson, N.Y. "And ball-hitting shape is different than walking shape. He's certainly going to be lacking golf stamina—which means any tournament week he turns up will have to be strictly structured in terms of the number of steps he takes and balls he hits. You have to choose your bullets wisely."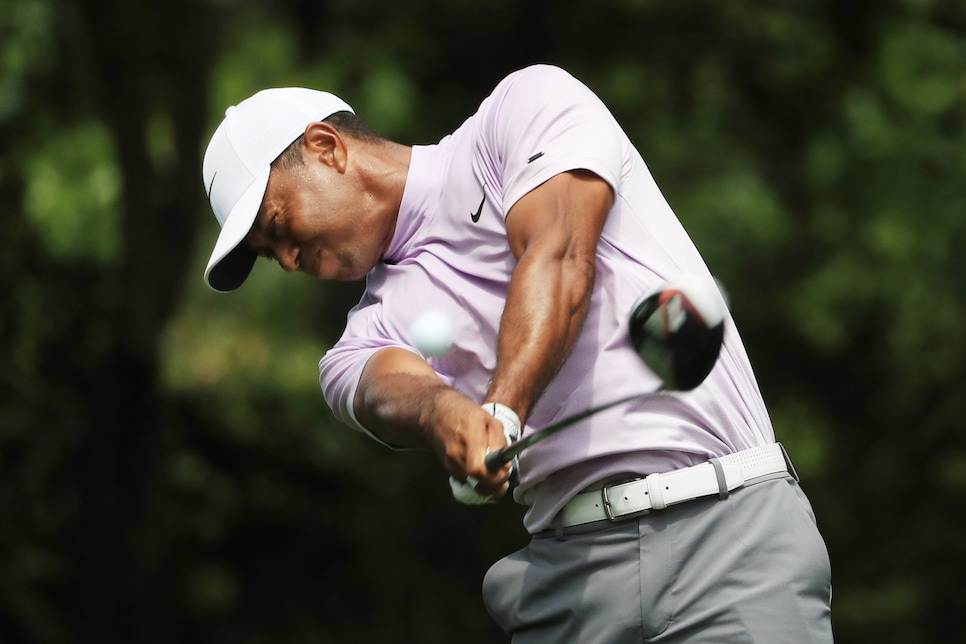 "The biggest correlator to clubhead speed is how hard you push into the ground," Rowles says. "Assuming his leg is not back to its pre-injury strength, there's going to be a reduction in clubhead speed."
In biomechanical terms, a golf swing is a "righting" response—"a controlled fall, where you catch yourself and sling the club," Rowles says. "He's had to learn around the injury how to catch himself when he intentionally falls off balance. There's the physical and structural soundness part of that, and then the psychology of it. It's hard to push yourself through something when you think it will hurt. Of course, he's proven he can handle that part of it."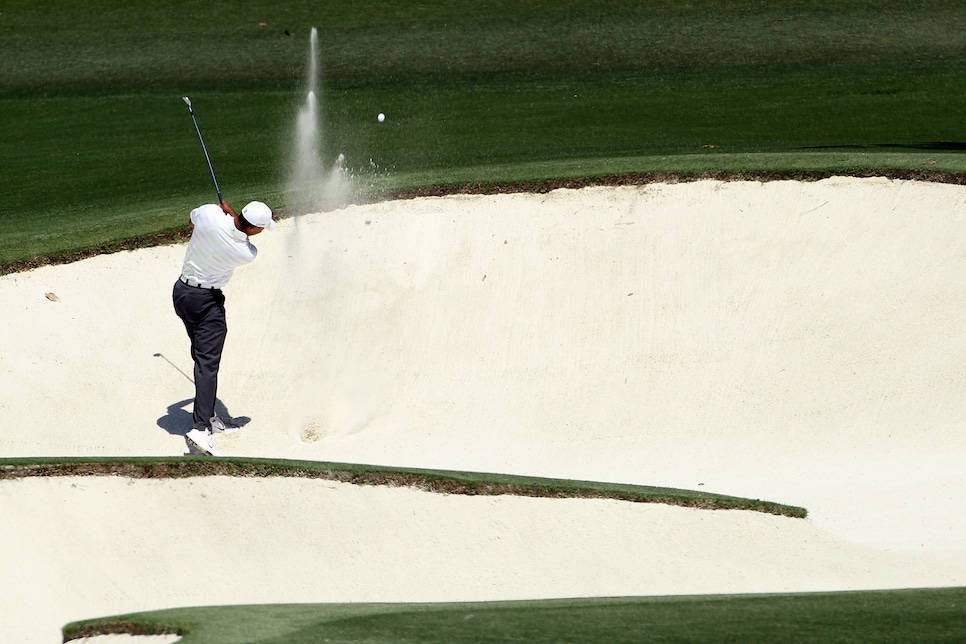 "In sand, there tends to be certain lies where you have to squat more or spread your feet, or, like the photo here, hit from what can be an unstable surface," Rowles says. "Doing that while retaining touch in the hands is difficult to do. The tendency is to tighten your hands on the grip, which can make it harder to hit greenside shots—which require incredible precision because you're hitting to very small targets." Tiger does have a full short-game area at his house—so reps won't be an issue.
Tiger Woods on the recent changes to Augusta National
The five-time Masters champion discusses the latest tweaks to holes Nos. 11 and 15.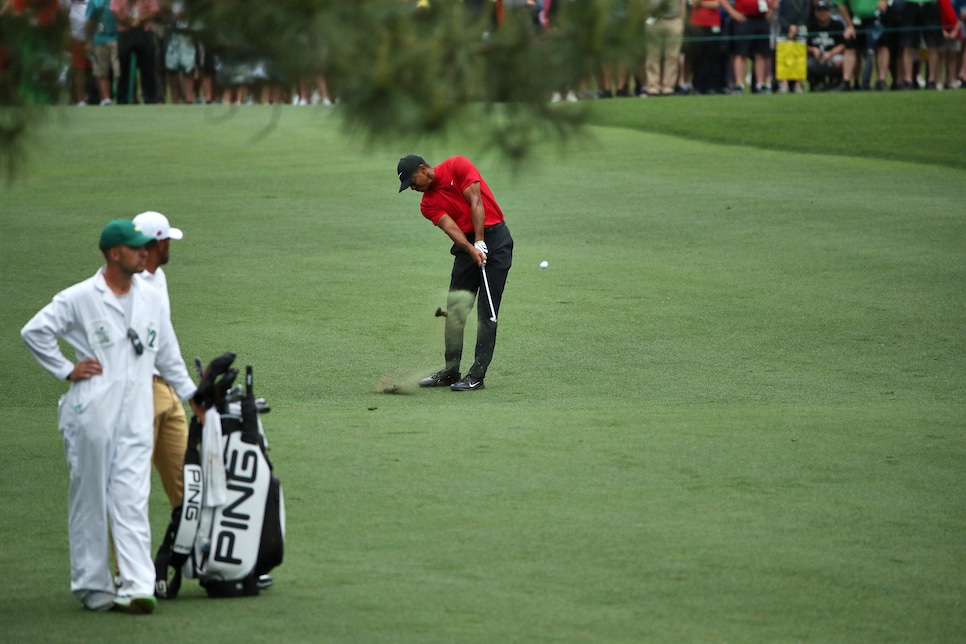 "Significant slopes are part of the Augusta National challenge, both in how you deal with them in a shot and walking them," Rowles says. "When you have a significant injury, it takes time for your proprioception—your sense of where your body is in space—to return. Whatever you lose in balance and proprioception in your legs you try to gain with your arms and hands."
Key shots to watch at Augusta are ones where you have to hit a high shot from a downhill lie or with the ball below the feet—like the approaches on 2, 10 and 13. "To hit it high, you really have to use your legs for push. Those are interesting shots to watch, especially as the week goes on."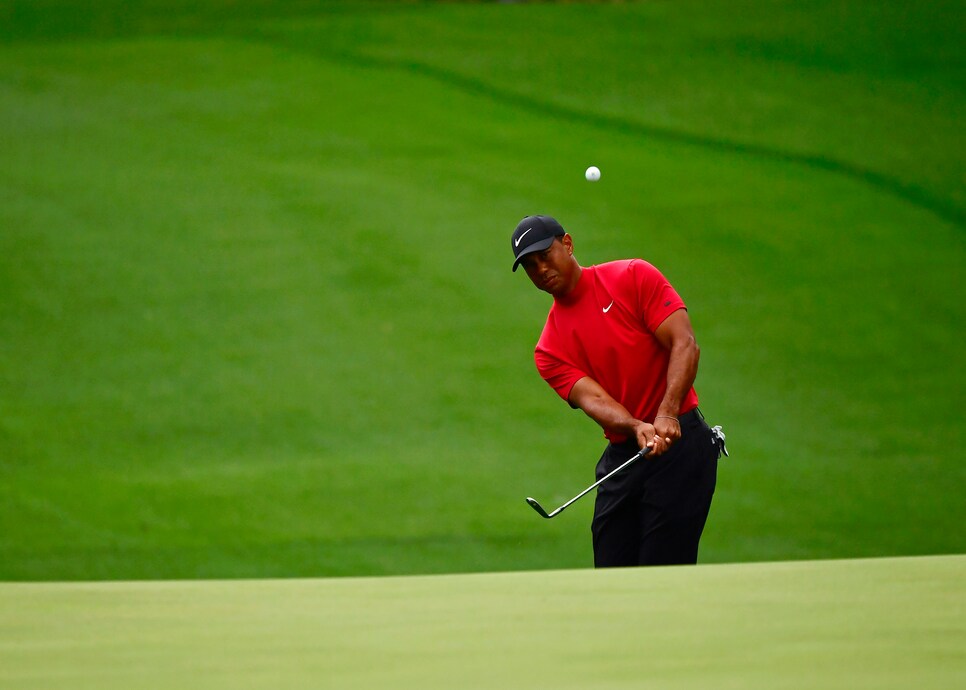 "Proprioception comes into play on delicate pitch shots, too," Rowles says. "When you have to hit one from a tilted position, your proprioception is what helps you return the club to the ground in the right spot. You have to stabilize so well and understand where your body is in space. If that is uncomfortable, it can certainly interfere. But again, he has experience dealing with that."