He's Back
Masters 2022: The most underrated things about following Tiger Woods at Augusta this year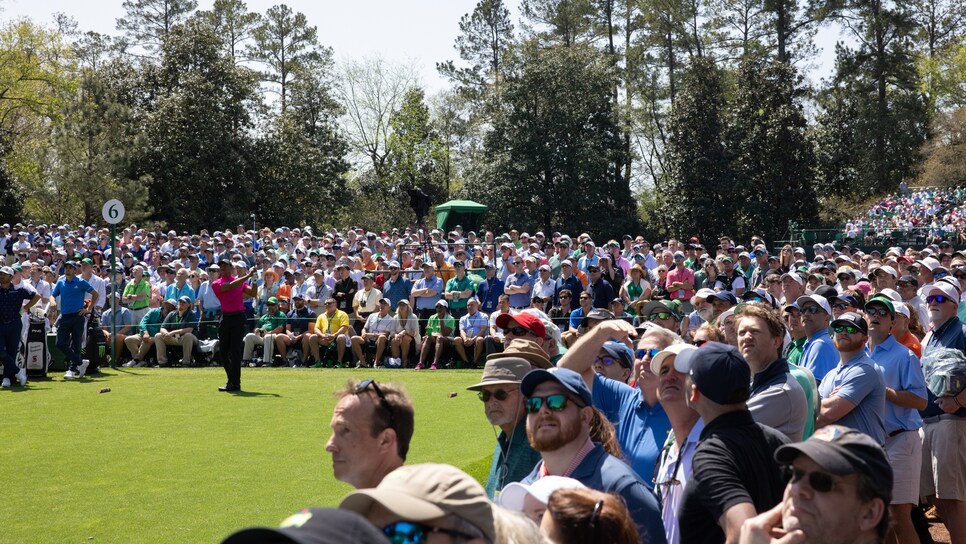 AUGUSTA, Ga.—On golf's most familiar week, the Tiger spectacle at Augusta—a sight we weren't sure we'd see in 2022—is once again here. But things are also understandably different just 14 months after his near-fatal accident.
1. Even on Sunday and Monday, the size of the galleries following Tiger Woods were massive.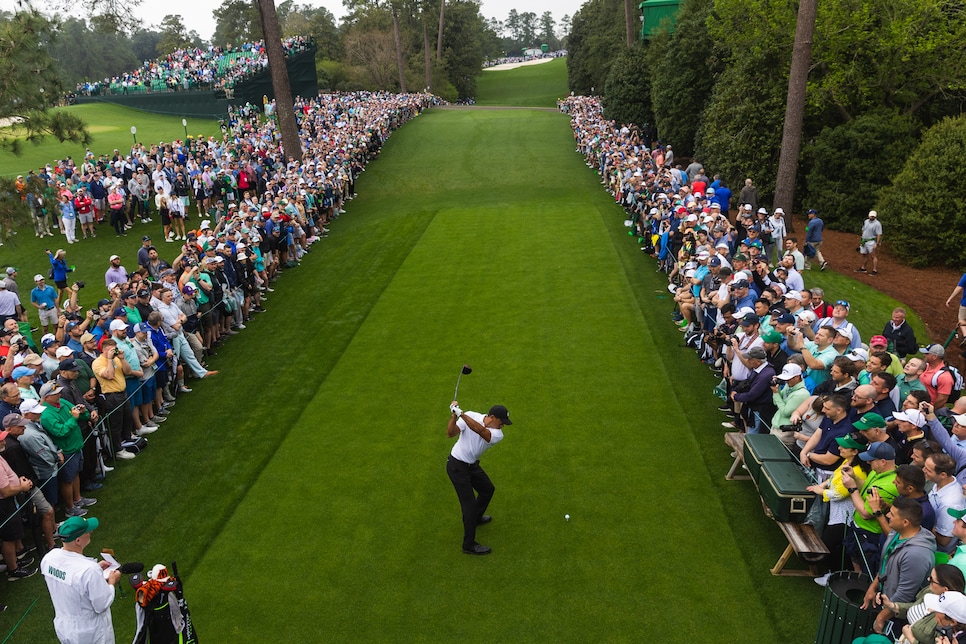 These aren't your typical, overflowing Tiger galleries. Talking to members of the media, volunteers and patrons, nobody can remember a Sunday or a Monday being like this. And the past few days, walking with Tiger's group from hole to hole was nearly impossible. You really had to plan ahead—the grounds were packed behind the first green, making getting to the second tee to see his next shot challenging. Jumping ahead—even if it meant missing a hole—was the optimal strategy.
2. He's really bending down gingerly to mark his ball and read putts.
We know Woods at 46 has already put his body through a lot. But whereas Woods used to crouch down to read putts, it appears significantly harder for him to bend down, mark his ball, re-mark it, and see a line. Woods has been using the putter for support whenever he needs to bend over. Again, this isn't surprising given the reconstruction of Tiger's leg, but it's something else to see it in person.
3. Tiger's gait is clearly different.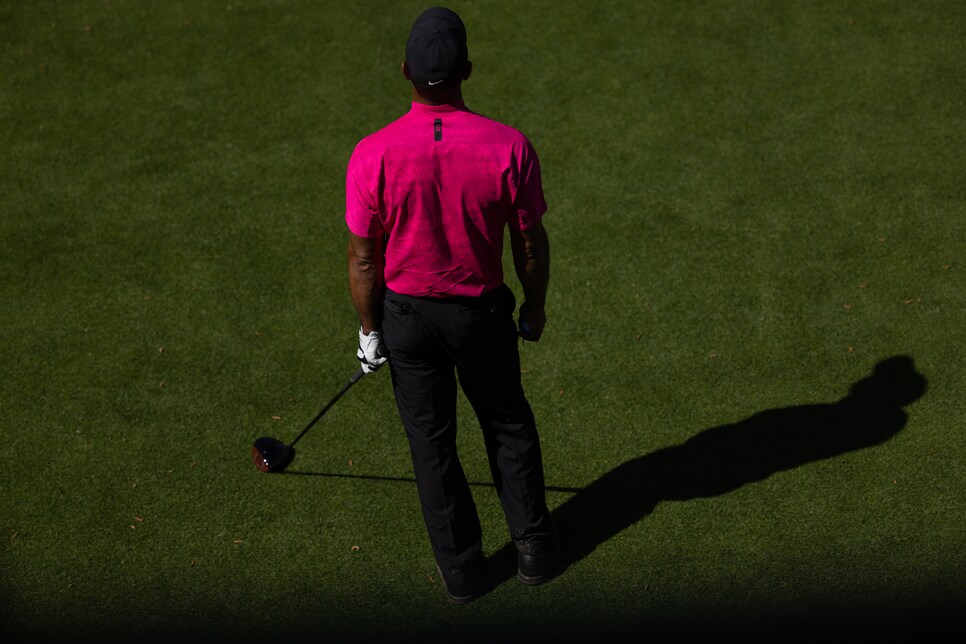 TV might not pick up on the difference in how Tiger's walking. When you see it in person, it's striking. The Tiger swagger used to make it seem like he's gliding past you, and don't get us wrong, the GOAT still has swag. But his right leg has recovered in such a way that it affects how his right foot makes contact with the ground—creating an obvious difference in his gait to anyone paying attention.
4. In between shots, Tiger's very unhurried.
More than ever, Tiger is the last one to his ball. Particularly on Thursday, it was striking to see him significantly behind the rest of his pairing.
5. The reception from patrons has elicited reminders of 2019.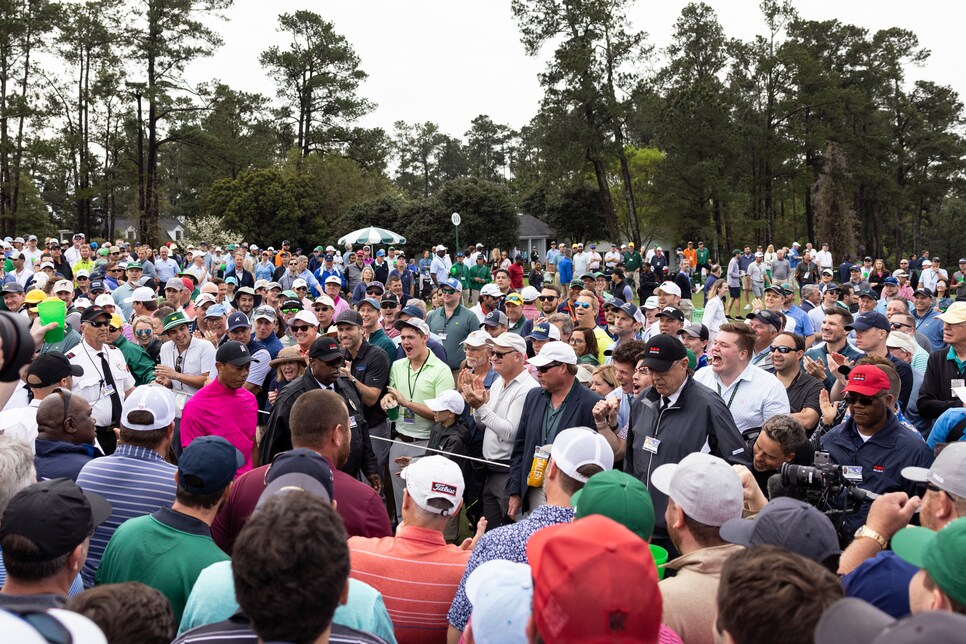 One of the coolest images from Tiger's win here in 2019 was him walking up to the clubhouse and acknowledging the massive amount of people lining up to cheer him on. We're seeing those exact scenes again this week. Our senior writer Alex Myers, who was also here in 2019, was struck by all the people lined up behind the 18th hole on Thursday after Tiger made his putt for par. In a way it recalled the emotion of watching Tiger win his fifth Masters title.
6. Woods is giving much longer, more appreciative waves to the patrons.
Particularly on 18 after completing his round on Thursday, you got a sense Tiger was really appreciative of the patrons' support. In years past, Tiger would've given one wave, maybe one tip of the cap, and that was it. There was a sense on Thursday from Tiger that he was relieved that he proved to himself he can still compete at a high level—evidenced by that rare, longer sign of thanks to the patrons.
2022 stories from Golf Digest: