Another pursuit of History
Masters 2022: Why Rory McIlroy might feel less Grand Slam pressure this year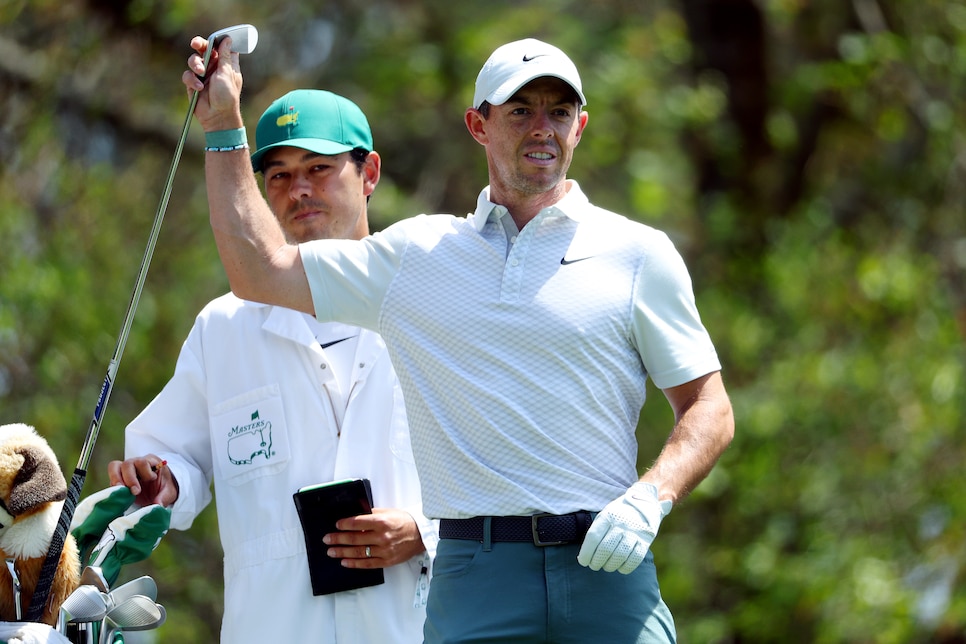 It isn't quite golf's eternal question. Not quite. It just seems that way. This week, now for an eighth time, Rory McIlroy will attempt to become only the sixth man to complete the career Grand Slam. Victory in the 86th Masters Tournament would place the 32-year-old Northern Irishman alongside Gene Sarazen, Ben Hogan, Gary Player, Jack Nicklaus and Tiger Woods. Yes, you've heard this narrative before.
Should he don the green jacket come Sunday evening, McIlroy would become the first European to play his way into what is surely the game's most exclusive club. He's already ahead of the pack in that respect, of course. No other Old World citizen has ever won more than two of the four biggest events in golf.
So he's three-quarters of the way to his goal. But at least in one other respect, McIlroy is but halfway there. As has become clear over the years, winning (and losing) at Augusta National involves a perennially volatile mix of theory and execution. McIlroy, who has never lacked perspective, has the first of those factors all figured out. By way of example, his analysis of the changes made to the 11th hole was typically insightful. He misses nothing, including the fact that the water left of the elusive putting surface has been extended. Where once it started level with the front edge, it now starts 10 yards before the green.
"It's a longer hole, but the tee shot is slightly less daunting," he began. "You don't have that collection of trees on the right-hand side. I'd say from the widest point of the left part of the fairway to the widest point of the right is 50-60 yards. It's a very, very wide fairway. But you are left with a longer second shot in, the penalty for missing greater that it was before. If you get to level with the middle of the green, the drop-off on the right side is significantly deeper than it used to be. The 'miss' now is short right, level with front edge of the green."
So yes, McIlroy knows what to do and how to do it. Now he just has to get it done.
"You don't have to do spectacular things here," he said. "You just have to be solid and play your game and execute your shots and stay out of trouble and avoid the big numbers. If you do that, you'll always hang around and have a chance at some point."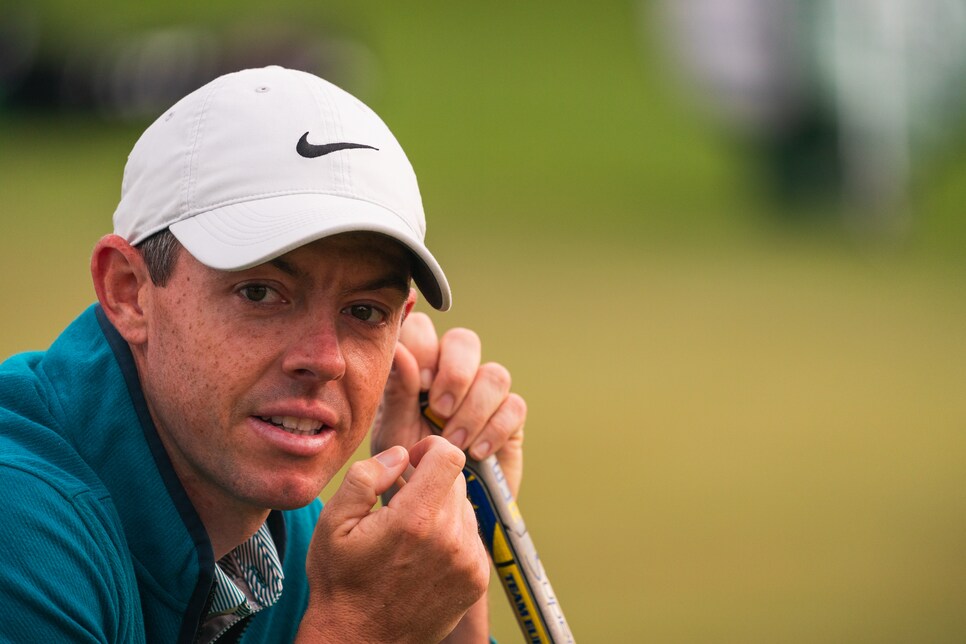 That rather prosaic analysis clearly makes sense on a course where temptation is everywhere. But easier said than done, especially for someone like McIlroy. His natural aggressiveness has cost him in the past. But he's learning. Citing 2020, when he played alongside eventual champion Dustin Johnson on the opening two days, McIlroy saw exactly how he should approach Augusta's subtle charms. Low-key is the way, not high-risk.
It wasn't that Johnson did anything particularly spectacular or impressive in reaching 12-under par after 36 holes—McIlroy professed to a lack of "awe" at what he was watching—but he did the right things and put his ball in the right spots. Then he made a few putts and took advantage of the par 5s.
"He basically did everything this course asks of you," said McIlroy. "That's what this place is all about. It's as much of a chess game as anything else. It's just about putting yourself in the right positions and being disciplined and being patient. It's knowing that pars are good. It's knowing that, even if you make a couple of pars on the par 5s, that's okay. You just keep moving forward."
All of which sounds nothing like "normal Rory," a fact he readily acknowledges.
"To me, playing away from trouble feels like playing very negatively," he continued. "Not firing at flagsticks, not being aggressive. It feels like a negative game plan, but it's not. It's just a smart game plan. It's playing the percentages. Sunday, if you need to take risks, you take risks obviously. But for the first 54 holes, you just have to stay as disciplined as possible. That goes against my nature a little bit. So it is something I have to really work hard on."
Still, before all that, McIlroy is already looking forward to the Par-3 Contest that traditionally takes place on the eve of the really serious business. Playing alongside fellow Irishmen Padraig Harrington and Shane Lowry he will be accompanied by daughter, Polly, for the first time. All in all he claimed to be feeling "less pressure" than at any time in his now eight-year quest for Grand Slam immortality. Certainly less than he was putting on himself during what is still his best Masters finish over the past seven years: fourth in 2015.
"I'm maybe at a different stage of my life," he said, before returning to a familiar theme. "Back then golf was everything. It's still very, very important, but there is less pressure now. I know if I play well I'll give myself chances to win this golf tournament. It's just a matter of going out there and sticking to your game plan. I need to be patient and disciplined and do all the things you need to do around Augusta National."
Again, great theory. But it is how he executes over 72 holes that will ultimately determine McIlroy's Masters fate. And answer the longest-lasting question of his career.